02 mai 2015
BORIGINES

The Original Way to discover the Borinage !!!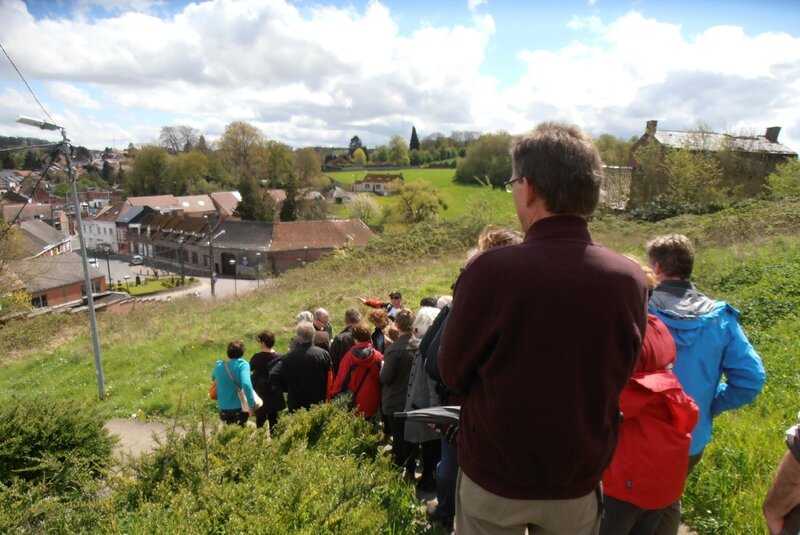 "MONS 2015" tours
INDIVIDUALS
During the "Vincent Van Gogh, Birth of an artist" exhibition in Mons (BAM) from January 24th - May 17th, 2015 guided tours for max. 30 persons will be organized for invidual visitors.

These loop walks will start at 9:30 am at the church of Petit-Wasmes, Rue de Marcasse 1 n 7340 Colfontaine. End around 12:00 am.
Accissible by TEC bus no. 2 (Mons -> Dour), stop Eglise de Petit-Wasmes.
Mons station : 08:50
Petit-Wasmes : 09:30
x x x
Durant l'exposition "Vincent Van Gogh, Naissance d'un artiste" à Mons (BAM) du 24 janvier au 17 mai 2015, des promenades guidées en groupe de max. 30 participants seront organisées pour des visiteurs individuels.
Ces promenades en boucle démarreront à 9h30 de l'église de Petit-Wasmes, Rue de Marcasse 1 à 7340 Colfontaine. Fin vers 12h00.
Accessible en bus TEC no. 2 (Mons -> Dour), arrêt Eglise de Petit-Wasmes.
Mons gare : 08h50
Petit-Wasmes : 09h30
x x x
Tijdens de "Vincent Van Gogh, Geboorte van een kunstenaar" tentoonstelling in Bergen (BAM) van 24 januari t.e.m. 17 mei 2015, zullen geleide wandelingen in groep worden georganiseerd voor individuele bezoekers.
Deze wandelingen (in lus) zullen om 9u30 vertrekken aan de kerk van Petit-Wasmes, Rue de Marcasse 1in 7340 Colfontaine. Einde omstreeks 12u00.
Bereikbaar met TEC bus no. 2 (Mons -> Dour), halte Eglise de Petit-Wasmes.
Mons Station : 08u50
Petit-Wasmes : 09u30
DATES / DATA
(all Saturdays / tous des samedis / allen zaterdagen)
May - mai - mei :
09/05
Further dates will follow / D'autres dates suivront / Meer data zullen volgen.
Price / Prix / Prijs
13,00 €
- guidance / gidsen
- welcomme coffee / accueil café / onthaal met koffie + "pagnon borain"
- access charbonnage Marcasse coal mine
- stylo "Vincent" penl
Reservations
T : +32-(0)487-68 58 59
E : vangoghtourinwasmes@netc.eu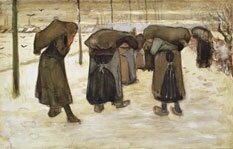 BORIGINES : The Original Way to discover the Borinage !
---
Discover Vincent Van Gogh's heritage places in the Borinage (Belgium).
GROUPS
Guided walking tours for groups in GB, NL, FR, DE, including stops at the Van Gogh House and the Marcasse coal mine in Wasmes.
Duration: ± 2 hours
Découvrez le patrimoine de Vincent Van Gogh dans le Borinage (Belgique).
Promenades guidées pour groupes en GB, NL, FR, DE, avec des arrêts à la Maison Van Gogh et au charbonnage de Marcasse à Wasmes.
Durée: ± 2 heures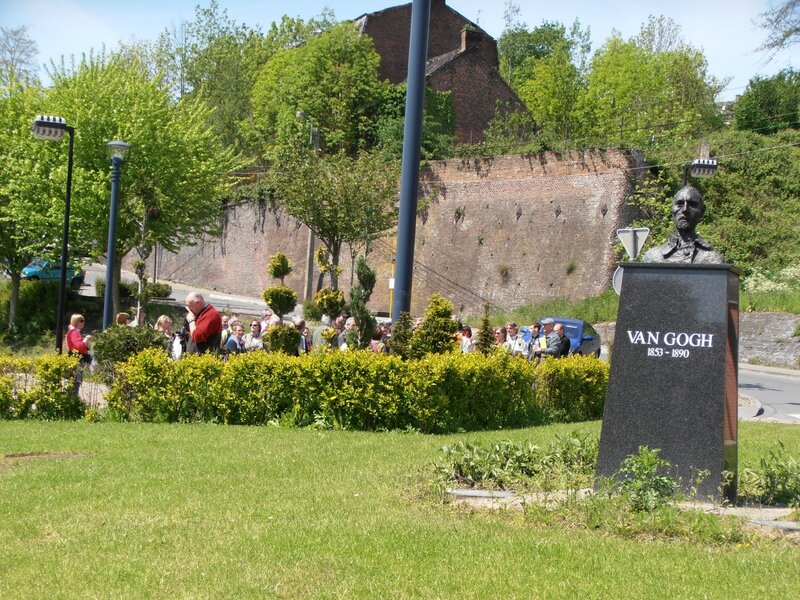 Ontdek het Vincent Van Gogh erfgoed in de Borinage (België).
Geleide wandelingen voor groepen in GB, NL, FR, DE, met haltes aan het Van Gogh Huis en de Marcasse kolenmijn in Wasmes.
Duur: ± 2 uur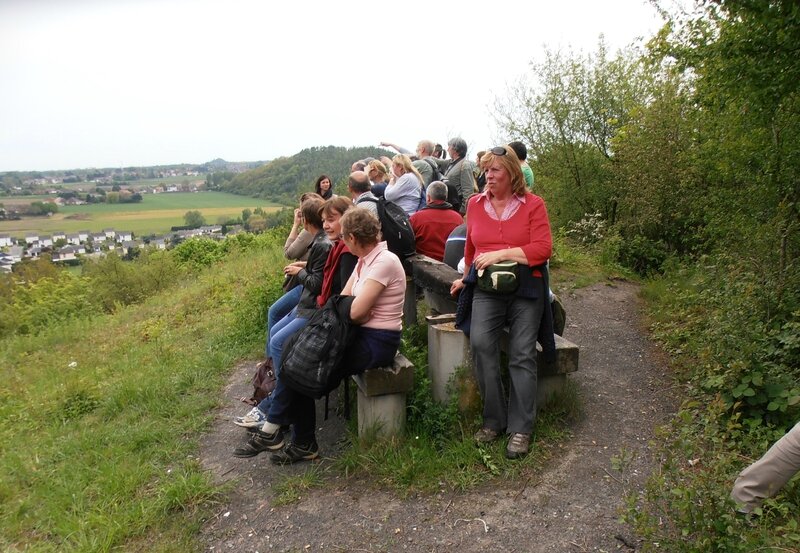 Entdecken Sie die Vincent Van Gogh Erbe in der Borinage (Belgien).
Geführte Wanderungen für Gruppen auf GB, NL, FR, DE, mit Besüche am Van Gogh Haus und am Marcasse Kohlenbergwerk in Wasmes.
Dauer: ± 2 Stunden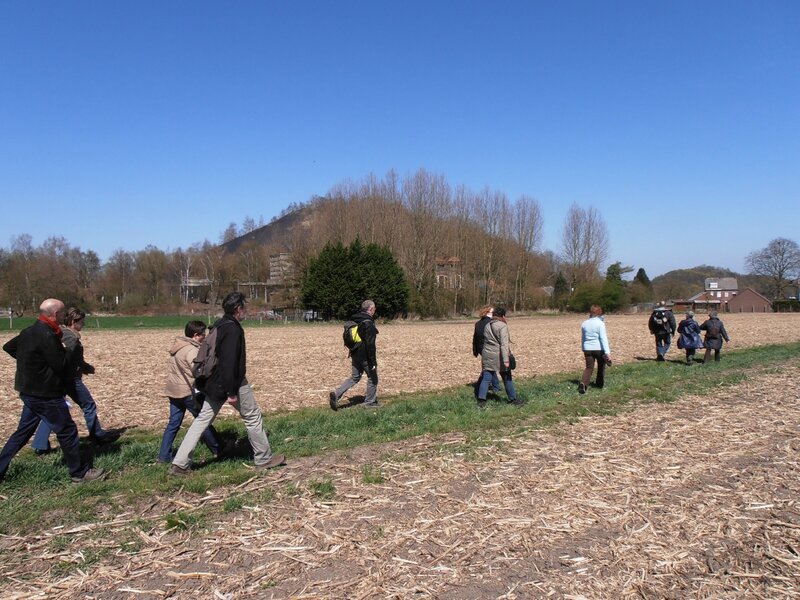 Info & Reservations
BORIGINES
Frameries – Belgium
Tel : +32-(0)487-68 58 59
E-mail: Filip.depuydt@netc.eu
Web: http://vangoghborinage.canalblog.com

---
Reportage photos de Maison Roth-Pino - samedi 07/03/2015
https://picasaweb.google.com/112243596166982992886/20150307PromenadeVanGogh?authkey=Gv1sRgCLik_8fls-f__gE&feat=content_notification#
---
20 avril 2015
Jour J - 4

D-Day - 4

Venez faire la fête avec Vincent du 24 au 26 avril 2015 !
Come to party with Vincent on April 24 - 26, 2015 !
Kom feesten met Vincent van 24 - 26 april 2015 !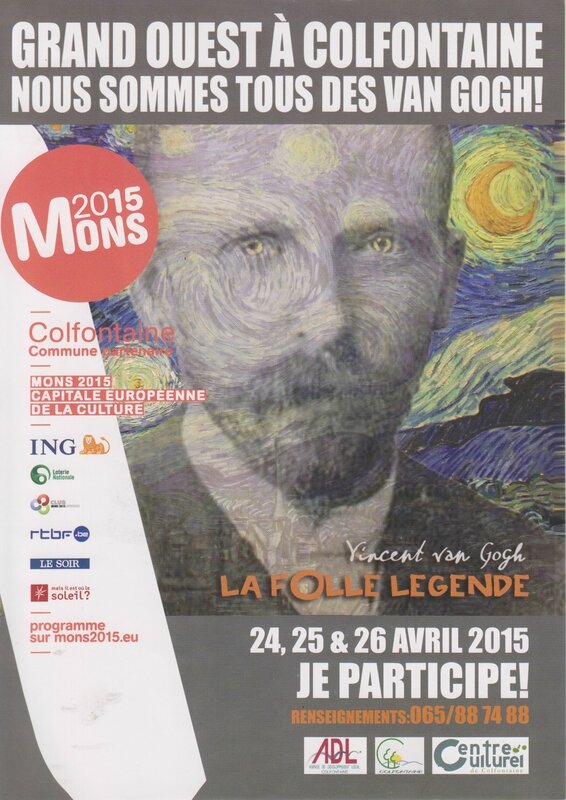 Programme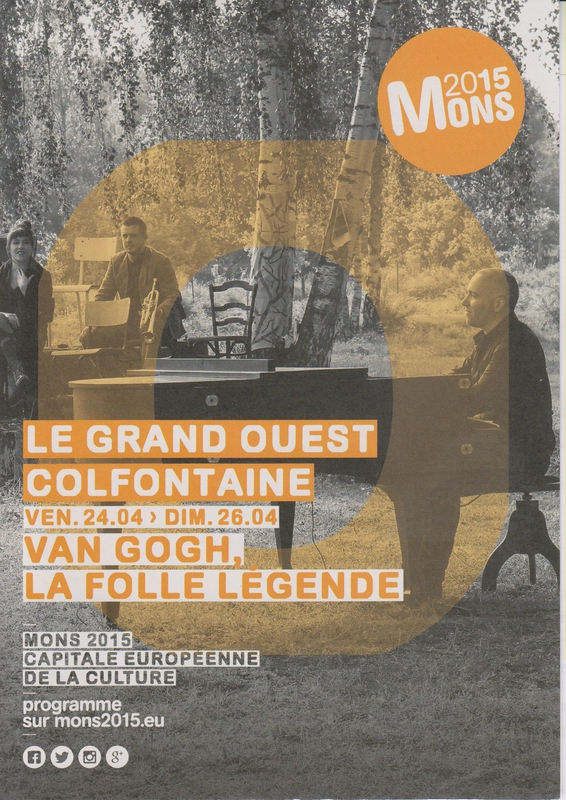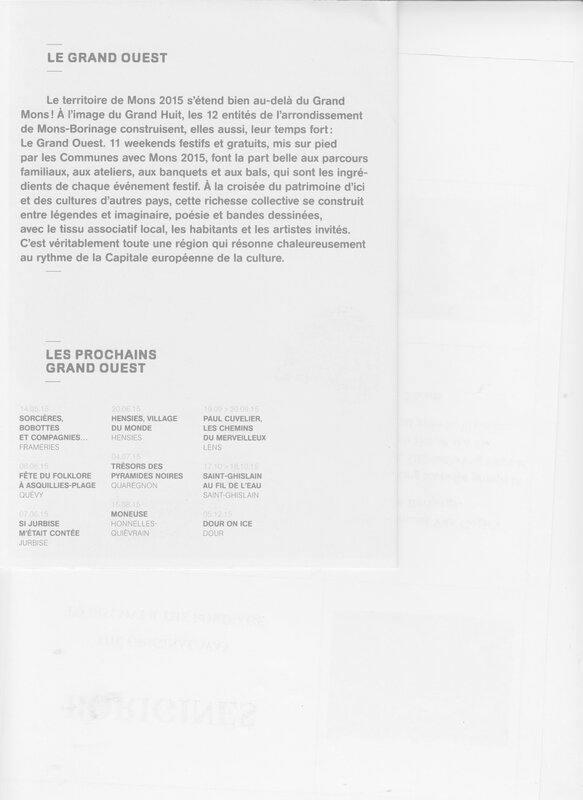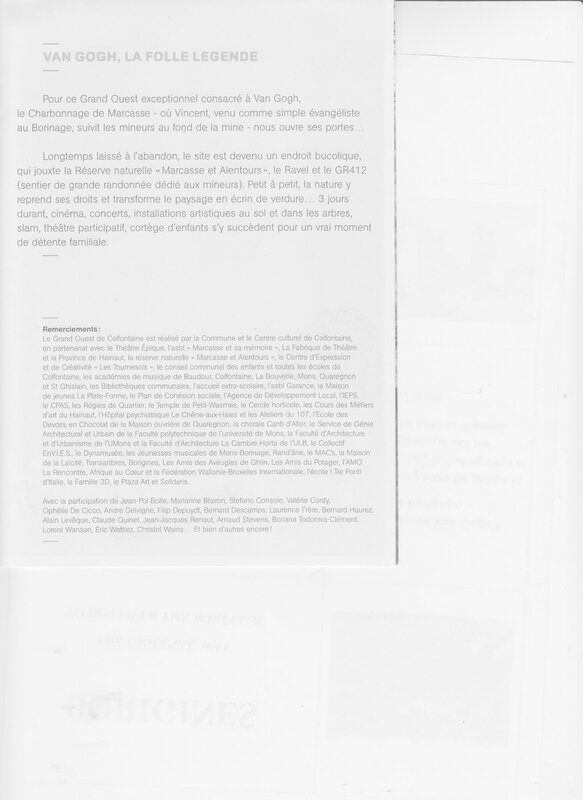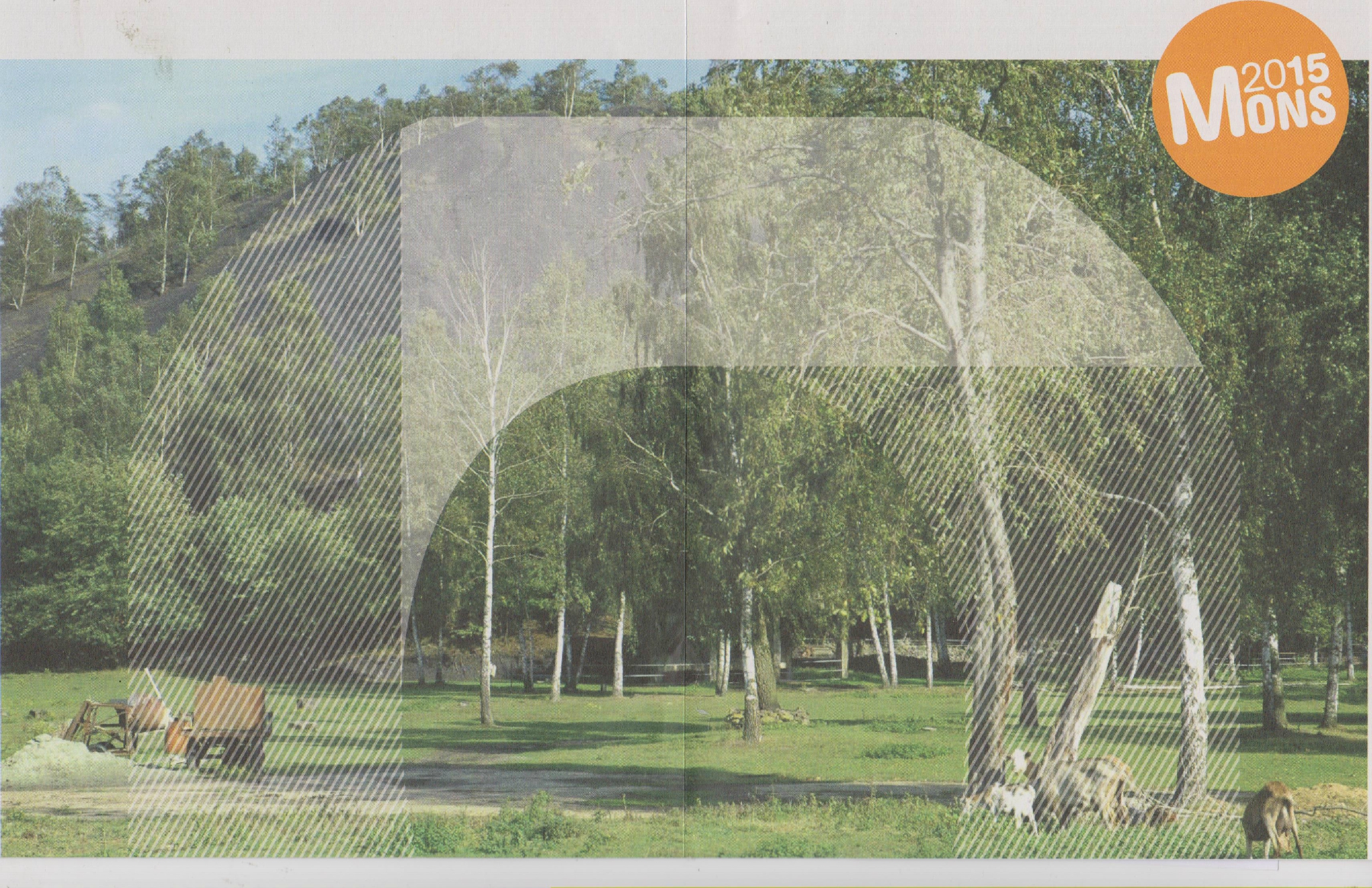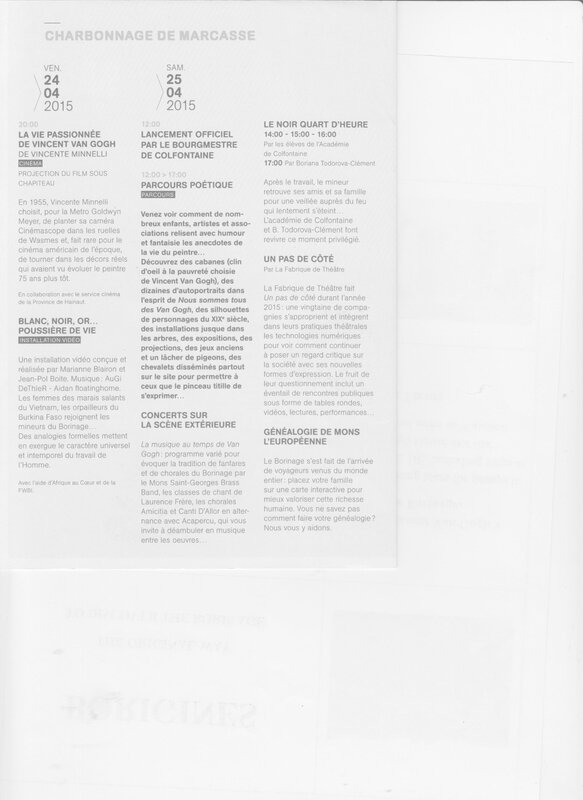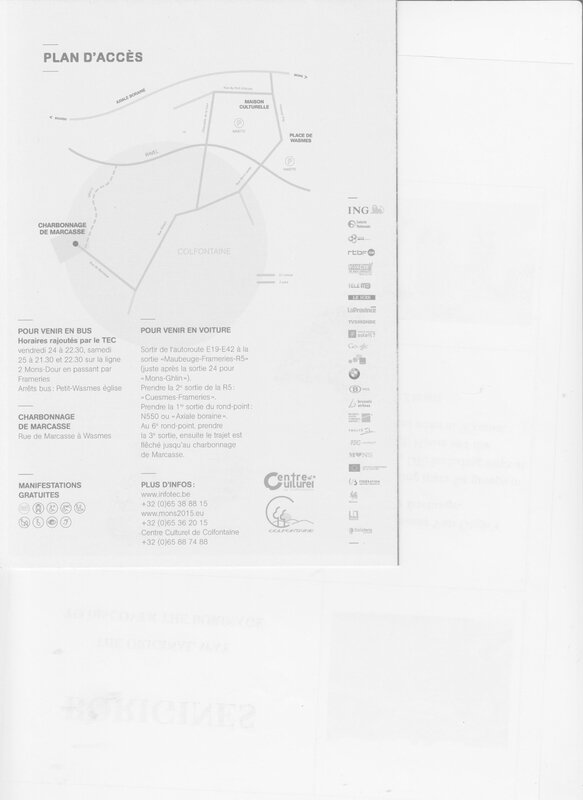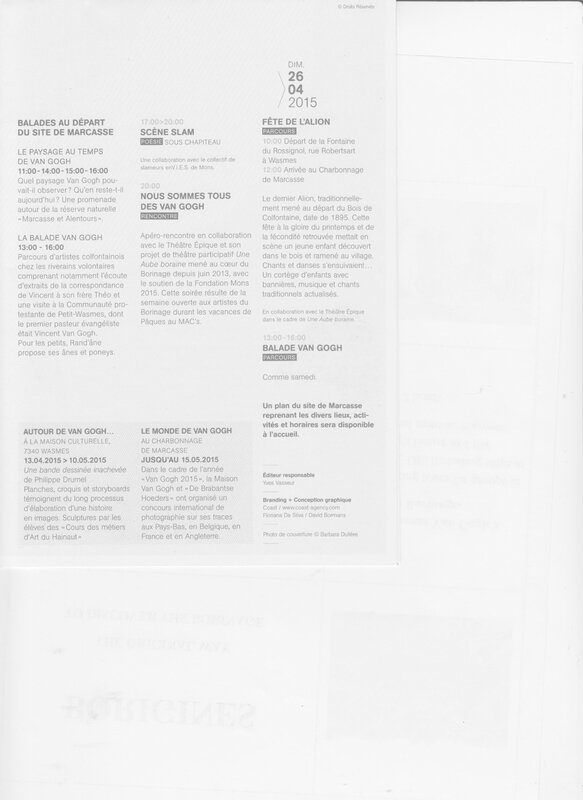 11 avril 2015
Radio 1
Bar du matin live in Mons
zondag 05 april 2015
Herbrluister het programma :
http://radioplus.be/#/radio1/herbeluister/8f42463b-9160-11e3-b45a-00163edf75b7/e619ab8f-db61-11e4-b9aa-00163edf48dd/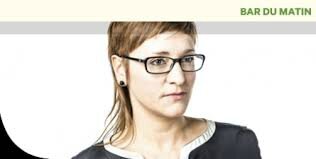 Radio 2 - De Madammen
Een jaar lang is Mons culturele hoofdstad van Europa. Paradepaardje is de van Gogh-tentoonstelling, maar er is hier nog meer te doen. Zo zijn er begin april maar liefst 5 nieuwe musea geopend!
De Madammen sloegen hun tenten op in hartje Bergen, in het Café Europa, een café met een internationale uitstraling waar technologie centraal staat.
De keuze van Walloniëkenner Pascal Verbeken:
Paradepaardje van Mons2015 is de tentoonstelling "Van Gogh in de Borinage" . Verbeken volgde met 10 brieven in zijn achterzak, brieven van Vincent van Gogh aan zijn broer Theo, de voetsporen van Gogh in de Borinage, de mijnwerkersregio rond Bergen. En die trip in de tijd maakt hij samen met Anja, van op een van de grootste terrils of mijnheuvels.
Pascal vertaalde zijn zoektocht in een boek "Duistere wegen, reis naar Vincent van Gogh in de Borinage".

De keuze van Christophe Deborsu:
In het weekend van 4 en 5 april gingen er maar liefst vier nieuwe musea open in Mons.
In de Artotheek word je een blik achter de schermen van een museum gegund, in de Silex kan je 8 meter diep afdalen in prehistorische mijnen, in het Doudou museum kom je alles te weten over de legende van st Joris en de Draak maar de favoriet van Deborsu is Mons Memorial Museum: Mons als herdenkingsgebied van twee wereldoorlogen.

Mons culinair : van de bekendste chef van België tot varkenskoteletjes
De Madammen gingen lunchen in Bistro de Jean-Phi, van de gerenommeerde chef Jean-Philippe Watteyne. Hij heeft nog een restaurant in icook, waar Elio di Rupo regelmatig aan tafel schuift.
Wil je een typisch Bergens gerecht uitproberen als je citytrip plant naar de culturele hoofdstad van Europa, dan moet je koteletjes a l'berdouille proberen. Wil je die ook eens thuis bereiden, dan moet je dat wel met het streekbier uit Bergen doen: Saint Feuillien. Wil je het ook eens proberen HIER op de website van Mons vind je het recept:
Lees artikel :
http://www.radio2.be/de-madammen/mons-vrijdag-10-april
Beluister de uitzending :
http://radioplus.be/#/radio2-vlaams-brabant/herbeluister/699ba73d-8e90-11e3-b45a-00163edf75b7/
09 avril 2015
Vincent van Gogh – A new way of seeing

WITH EXCLUSIVE ACCESS TO THE VAN GOGH MUSEUM AMSTERDAM
Explore the dramatic story and iconic work of the world's most beloved artist
IN CINEMAS FROM 14 APRIL
Enjoying complete and unprecedented access to the treasures of Amsterdam's Van Gogh Museum, this is a brilliant new film about one of the world's most fascinating and beloved artists. Made in collaboration with the experts at the Van Gogh Museum, the film marks both a major re-showing of the gallery's collection and a celebration of the 125th anniversary of Van Gogh's death. Experience the wonder of seeing Van Gogh's legendary masterpieces on the big screen, in high definition, while specially invited guests, including world-renowned curators and art historians, offer their interpretations and explanations of his work. With exclusive new research revealing incredible recent discoveries, the Van Gogh Museum has helped craft a cinema experience like no other. Not to be missed.
Read more :
http://www.exhibitiononscreen.com/vincent-van-gogh-a-new-way-of-seeing
05 avril 2015
Pasar
april 2015
Tekst : Erik Brusten – Foto's Michaël Dehaspe en persbeeld
Van Gogh
125 jaar geleden stierf Vincent Van Gogh. Heel wat steden en dorpen waar de kunstenaar verbleef, zetten hem daarom in de kijker. Wij zoomen in op de periode van Van Goghs geboorte in Noord-Brabant tot de jaren die hij in België verbleef. Want merkwaardig genoeg was het in de Borinage dat Vincent definitief besloot om kunstenaar te worden.
1853 : Geboorte van Van Gogh
Op 30 maart 1853 wordt Vincent Willem Van Gogh als zoon van een dominee geboren in het Noord-Brabantse Zundert. Het rrotestantse kerkje waar vader predikte, was een oase in een heel katholiek gebied, horen we in het Van GoghHuis. Daar pikken we een wandelbrochure op die ons langs moestuintjes en bloemenvelden leidt. De grensgemeente Zundert herbergt een bloeiende dahliaproductie. Van Gogh-kenners menen dat de omgeving uit zijn kindertijd en vooral de lange wandelingen door velden en heide Vincent levenslang hebben beïnvloed. 'In zijn latere werken en brieven klinkt heimwee door naar vroeger, naar Brabant', schrijft Rebecca Nelemans in boekje dat je vindt bij de Dienst Toerisme.
Tijdens onze wandeling ontdekken we dat Vincent niet de eerste was in zijn gezin met die voornaam. Op de begraafplaats rond de Hervormde Kerk stoten we op de grafsteen van nog een Vincent Van Gogh. Het is zijn broer die een jaar eerder doodgeboren ter wereld kwam. Vincent krijgt nog vijf broers en zussen. De bijzondere relatie met zijn broer Theo inspireerde de Russische beeldhouwer Ossip Zadkine tot het beeld op het Van Goghplein. Het landelijke Zundert is ook het startpunt voor de Van Gogh-fietsroute die verschillende Noord-Brabantse Van Gogh-gemeentes met elkaar verbindt: in Zundert, Etten-Leur, Tilburg, Den Bosch en Nuenen fiets je in het spoor van de kunstenaar.
1878 : I De Borinage
Na enkele baantjes in de kunsthandel beslist de jonge twintiger zijn leven om te gooien. Hij wil in de voetsporen van zijn vader en grootvader treden en ook predikant worden. In brieven aan zijn broer Theo schetst hij zijn bestemming: le pays noir van de Borinage.
De terrils markeren nog steeds het landschap van de streek. Alleen al in Petit-Wasmes, waar Van Gogh als lekenpredikant startte, waren er zo'n 1.200 mijnschachten. In het kader van Mons 2015 kan je nu intekenen voor een wandeling door Petit-Wasmes.
Wij gaan op pad met Filip Depuydt, een uitgeweken Vlaming die al jarenlang ijvert voor het herwaarderen van het Van Gogh-patrimonium in de regio. Op de wandeling laat hij ons af en toe brieven beluisteren die Vincent hier heeft geschreven. 'Van Gogh schreef vier brieven in Petit-Wasmes, en zes vanuit Cuesmes. Een paar daarvan zijn op de tentoonstelling in Mons te zien. Het zijn brieven met documentaire waarde, omdat ze de omgeving en het leven van de arme kompels beschrijven', aldus Filip.
Intussen laveren we van het dorpsplateau langs de protestantse kerk en kleine huisjes naar de rotonde beneden in het dorp, waar een borstbeeld van Van Gogh staat, een kopie van het origineel van Zadkine. Filip leidt ons langs het tracé van de oude
Op het pleintje was vroeger een lokale brouwerij, met een cafeetje ernaast: 'De zak hop in de deur verwijst daarnaar.
Allicht is Van Gogh hier wel eens gepasseerd om een biertje te drinken', klinkt het. Het is niet ondenkbaar, want even verderop in dezelfde straat herinnert een arduinen plakkaat de Van Gogh-wandelaar aan het feit dat hier Le Salon du Bébé was gevestigd. Dat was een feestzaal waar Vincent les gaf aan kinderen en bijbelverhalen vertelde. Filip: 'De jonge predikant voelde zich heel nauw verbonden met de kompels, zozeer dat hij zijn kleren weggaf, zijn gezicht zwart maakte, ging bedelen om eten in ruil voor een tekening en zelfs zijn huisje bij zijn gastheer, meneer Denis, inruilde voor een hutje in het bos hier wat verder. De kompels bestempelden hem als "de zot van het bos", maar sommige locals zagen hem ook als "een engel gezonden door de Heer".' Net omdat zijn vereenzelviging met de armen, zieken en uitgebuiten zo verregaand was, botste dat met de kerkelijke hiërarchie: het proefcontract van de lekenpredikant werd niet verlengd.
Interessanten togt
Om het huisje waar Vincent in Petit-Wasmes heeft verbleven te zien, moet je klimmen naar de hoek van de Rue du Petit-Wasmes en Rue Wilson. Het pand was jarenlang in deplorabele staat, maar wordt nu gerestaureerd met fondsen van Mons 2015. Er komt een klein infocentrum, exporuimte en een plaats waar artiesten kunnen verblijven, weet Filip.
'Als je ziet hoe plekken als Nuenen of Auvers-sur-Oise uitpakken met Van Gogh, waarom heeft dat hier dan zo lang geduurd? Hier kwamen bussen toeristen zoeken naar sporen van Van Gogh, maar eer was amper iets.' In die zin kan de culturele hoofdstad voor een ommezwaai zorgen. Maar even terug naar de Rue du Petit-Wasmes. In zijn brieven vertelt Vincent over een nachtelijk onweer en zijn kennismaking met de mijn van Marcasse, die opdoemt aan de rand van de akker 'als de ark van Noah'. Vincent vond zijn afdaling in de ondergrond een 'interessanten togt', maar wees tegelijk op de slechte naam van de mijn vanwege de vele ongelukken. Drie kwarteeuw later was het weer prijs: in 1953 vond hier een van de laatste grote mijnongelukken plaats. Zestig jaar na de sluiting in 1955 wil de huidige eigenares het terrein en de vervallen mijngebouwen een nieuwe bestemming geven, met een cafeetje, gîtes en wandelingen, maar hier is duidelijk nog werk aan de winkel. Terwijl we de terugtocht aanvatten, onderstreept Filip het belang van Van Goghs passage hier: 'In Petit-Wasmes maakte hij wel eens een tekening, maar die werden veelal gebruikt om de haard aan te steken. Toen hij hier niet kon blijven, verhuisde hij naar Cuesmes. Het is daar dat hij opnieuw het potlood ter hand neemt.' Met andere woorden: in de Borinage beslist de gebuisde predikant dat hij kunstenaar zal worden. 'Ik zal mijn potlood weer ter hand nemen en weer aan het tekenen beginnen', schrijft hij aan Theo. Hij zet zich verwoed aan het natekenen, hele dagen lang, van oefenboeken die zijn broer hem toestuurt, maar hij gaat ook in de omgeving op zoek naar modellen, landschappen en scènes. Een deel daarvan zie je op de tentoonstelling in Mons (zie kader).
Tentoonstelling: Van Gogh in de Borinage De ondertitel van de tentoonstelling in het kader van Mons 2015, De geboorte van een kunstenaar, verwijst naar de carrièreswitch waartoe de kunstenaar besliste. Alleen: uit Van Goghs periode in de Borinage zijn amper zes tekeningen bewaard gebleven. Vincent is daar vooral zelf verantwoordelijk voor: hij heeft 'dat kladwerk' vernietigd. Volgens conservator Sjraar Van Heugten was de samenstelling van de tentoonstelling dan ook een waar huzarenstuk. Toch is het een boeiend geheel geworden. Wie naar Mons trekt met het idee dat deze tentoonstelling topwerken bijeenbrengt, zal ontgoocheld zijn. Er hangen niet veel schilderijen. Wat je hier wel ziet? De moeizame zoektocht van een beginnend kunstenaar en zijn fascinatie voor de paupers op het veld of rond de mijn, en zijn eindeloze stijloefeningen om voorbeelden als Jean-François Millet te kopiëren. Zijn tekeningen van armen, boeren en hun hutten, die hem ook tijdens de laatste tien jaar van zijn leven bleven inspireren. Je krijgt schetsen en tekeningen en hun latere geschilderde tegenhangers samen gepresenteerd.
Je ziet hoe de aarzelende potloodlijn zich gaandeweg vertaalt in dikke en kleurrijke halen van het verfpenseel op doek.
Last but not least: in latere brieven verwijst Vincent Van Gogh meermaals naar zijn tijd hier: 'Ik ben de Borinage nooit vergeten. Ik hou enorm van dit trieste land', laat hij vanuit Zuid-Frankrijk weten.
Mons verwelkomt dit jaar ook een wereldpremière. Exact zestig jaar geleden streek een Amerikaanse filmploeg met regisseur Vincente Minnelli en acteur Kirk Douglas in de Borinage neer om scènes uit de film Lust for life op te nemen, een biografische prent over het leven van de kunstenaar. Ook enkele Bergenaars hebben toen als figurant meegespeeld. De film werd genomineerd voor verschillende ilmprijzen, maar alleen Anthony Quinn kreeg een Oscar voor beste bijrol voor zijn rol als Paul Gauguin. Ter gelegenheid van de lancering van de digitale versie van Lust for life loopt dit voorjaar nog een tweede Vincenttentoonstelling: Hollywood aan de voet van de Slakkenberg schetst de tien dagen dat de filmcrew in Henegouwen actief was.
Lees volledig artikel in "Pasar" van april 2015
Info Pasar : www.pasar.be
02 avril 2015
La province
02/04/2015
Wasmes: la maison Van Gogh restera fermée pour le week-end du Grand-Ouest, le 24 avril prochain
Rédaction en ligne
C'est une (très) mauvaise nouvelle pour la commune de Colfontaine : la maison Van Gogh sera fermée au public lors de son grand week-end du Grand-Ouest ces 24, 25 et 26 avril. Les travaux ont pris du retard et ne sont toujours pas finis ! Le maïeur, Lucien D'Antonio, a dû demander en urgence une réunion pour connaître le détail de ces retards. Il s'est montré très énervé par la situation lors du conseil communal de ce mardi.
E.G.
Le public et les touristes ne pourront pas bénéficier d'une visite dans la maison Van Gogh...
« C'est la fondation Mons 2015 qui gère la maison jusqu'en 2016, commente Lucien D'Antonio, bourgmestre de Colfontaine. Elle a déposé le permis, c'est le maître-d'oeuvre, l'auteur du projet, etc. Et je veux pousser un coup de gueule, car nous n'avons toujours aucune nouvelle quant à l'avancement du chantier. Nous avons bientôt notre week-end du Grand-Ouest et la maison n'a toujours pas été inaugurée. Les travaux ne sont pas finis. Je veux savoir où on en est, ce qu'il reste à faire et les conséquences de ces retards ! C'est pourquoi, je vais rencontrer les membres de la fondation Mons 2015 ».
Une réunion en urgence a eu lieu ce mercredi matin. Elle a apporté des réponses au bourgmestre : pas terminée, la maison sera donc fermée au public. « La fondation a pu nous apporter des garanties quant à la poursuite des travaux et nous fournir un agenda plus précis », commente Grégory Dufert, attaché de presse du maïeur. Une fois les travaux finis, place à l'aménagement de la maison. « Mais tout ça prend tu temps. On nous a assuré que tout sera fini vers la fin du mois ».
Trop tard donc pour le week-end du Grand-Ouest. « C'est quelque chose que nous regrettons fortement. Le bourgmestre est, bien sûr, énervé, car la commune a fait beaucoup de sacrifices et le parcours était long pour avoir la maison. Mais nous ne pouvons rien faire. C'est une grosse frustration, mais nous devons penser plus loin que 2015. La maison reste un patrimoine de valeur ».
Lire l'article complet :
http://www.laprovince.be/1253854/article/2015-04-01/wasmes-la-maison-van-gogh-restera-fermee-pour-le-week-end-du-grand-ouest-le-24-a
Maison Van Gogh - 14/02/2015
01 avril 2015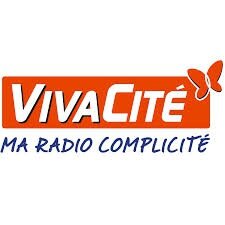 Van Gogh au Borinage : un habitant de Colfontaine a découvert qu'il détenait un dessin de Vincent Van Gogh chez lui depuis deux générations. il refuse de le faire expertiser. Mais vous entendrez demain que ce n'est pas si sot....
Lire plus :
https://www.facebook.com/HainautMatin?fref=nf
31 mars 2015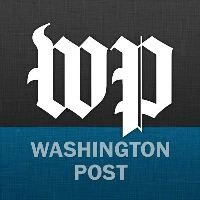 In Belgium's Borinage, on the trail of Vincent Van Gogh, the priest
March
8, 2015 Last updated: Sunday, March 8, 2015, 1:20 AM
If you go
WHERE TO STAY
Hôtel Dream, 17 rue de la Grande Triperie, Mons — This contemporary four-star hotel is in a restored church and has historic details, like stained-glass windows. There's a good restaurant and a spa. Rooms from $79 a night. 011-32-65-329-720, dream-mons.be.
WHERE TO EAT
La Table du Boucher, 49 rue d'Havre — Selected by Michelin as a Bib Gourmand, this restaurant offers a three-course menu that's a real value, priced at just $39. The chef has also created a special menu for Mons 2015. 011-32-65-316-838, latableduboucher.be
WHAT TO DO
Musée des Beaux-Arts de Mons, 8 rue Neuve — "Van Gogh in the Borinage: The Birth of an Artist" will be at the fine arts museum until May 17. Open Tuesday-Sunday from 10 a.m. to 6 p.m. Entry is $17 a person. Discounted rate for students and others is $13. 011-32-65-405-330, bam.mons.be
Guided tour of Van Gogh sites in the Borinage — For Mons 2015, the two-hour tour with Filip Depuydt is on Saturday mornings. The price is $13 a person and can be booked online at visitmons.be.
INFO: mons2015.eu/en
I'm standing ankle deep in Belgian mud. Above me, the skeleton of a red brick building looms against a gray sky. There are gaping holes in the roof, and patches of grass sprout from the walls. Beneath its concrete stilts, creeping vines have taken root.
I look down at the small stone marker at my feet, a nondescript slab marking the mineshaft. It was here in 1879 that Vincent Van Gogh, then an evangelical missionary from the Netherlands, descended 2,300 feet underground into the Marcasse coal mine.
"I went on a very interesting excursion not long ago; the fact is, I spent six hours in a mine, in one of the oldest and most dangerous mines in the area, no less," Van Gogh wrote in a letter to his brother Theo. And on this winter day in the 125th anniversary year of the artist's death, I was gaping at the mine's remains, listening to a recording of the letter.
Filip Depuydt, my guide through Belgium's Borinage region, less than 60 miles southwest of Brussels, adjusted his audio player as the recorded voice cut through the stillness with Van Gogh's words:
"At first sight everything around it has something dismal and deathly about it. The workers are emaciated and pale due to fever, and they look exhausted and haggard, weather-beaten and prematurely old. … All around the mine are poor miners' dwellings with a couple of dead trees, completely black from the smoke, and thorn-hedges, dung-heaps and rubbish dumps, mountains of unusable coal, and Maris [the Dutch painter Jacob Maris] would make a beautiful painting of it."
Van Gogh's experiences during his stay in the Borinage affected him so profoundly that he would decide to devote his life to art.
As we sloshed through the mud toward the street in the town of Wasmes, we stopped to chat with Nadine Gravis, who, in 1993, bought the property with her husband Riccardo Barberio, the son of a miner. Marcasse was officially closed in 1953 after an accident left 24 dead.
An unknown story
A shrine at the entrance commemorating the lives lost in that disaster is decorated with colorful porcelain flowers and candles and a statue of a miner, his face smeared black, pushing a full coal cart. But of Van Gogh, Gravis said, "Many local people don't even know about this important story."
That's about to change because nearby in Mons, the town perhaps best known to Americans as the Supreme Headquarters Allied Powers Europe, has been crowned this year's European Capital of Culture — a title it's sharing with the Czech town of Pilsen. Mons also lies in the heart of Belgium's equivalent of Silicon Valley, and a host of new museums and cutting-edge venues reflect this high-tech culture.
One of the highlights of the year's program is the exhibition "Van Gogh in the Borinage: The Birth of an Artist," currently showing at the Musée des Beaux-Arts de Mons. On April 24-26, the municipality of Colfontaine will put on an event called "The Crazy Legend of Van Gogh." And in May, the picturesque Grand Place in Mons will showcase a labyrinth planted with 8,000 Van Gogh-inspired sunflowers.
The popular obsession with Van Gogh is as much about his life's legend as his art. The narrative revolves around his troubled mental state; the artist famously cut off his own ear and later committed suicide. But in an article in Vanity Fair in December, the biographers Steven Naifeh and Gregory White Smith offered new forensic evidence challenging the long-established notion of suicide. The Pulitzer Prize-winning authors argue that Van Gogh was accidentally shot and killed by a young acquaintance.
Read more :
http://www.northjersey.com/travel/on-the-trail-of-vincent-van-gogh-the-missionary-1.1284639
Découvrez ces lieux à vélo

Discovery by bike
Met de fiets op ontdekking
自転車で発見
騎自行車的發現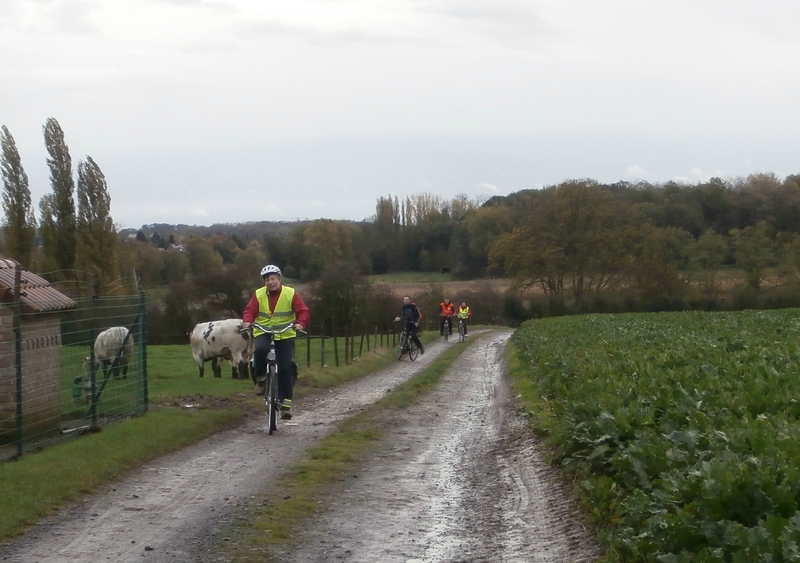 Cuesmes
Circuit vélo « Sur les traces de Vincent Van Gogh au Borinage »
Cycling tour « In Vincent Van Gogh's footprints at the Borinage »
Fietstocht "In de voetsporen van Vincent Van Gogh in de Borinage"
サイクリングツアー«Borinageでヴィンセント·ヴァン·ゴッホの足跡で» - ベルギー
騎自行車遊覽" - 比利時的Borinage凡高的足跡»
50 km: start @ Mons
Full info :
http://www.hainauttourisme.be/loisirs-et-activites/itineraires-thematiques/#cdf_id_circuit=34322
---
Hainaut Rando
Hainaut Rando est une cellule de la Fédération du Tourisme de la Province de Hainaut, en Belgique francophone. Elle valorise la destination Hainaut grâce à des propositions d'itinéraires aux thématiques fortes (Unesco, Napoléon, Van Gogh, …) et d'itinéraires aux points d'intérêts touristiques et culturels incontournables.
Grâce à ce module, nos itinéraires (et ceux de nos partenaires) sont facilement consultables et peuvent être embarqués par les utilisateurs sur un GPS Rando (via fichier GPX), sur des mobiles connectés (portail web et appli mobile pour smartphones et tablettes tournant sous Androïde ou i Os) et via l'impression à domicile d'un roadbook généré automatiquement ou d'un randoguide/topofiche conçu par un opérateur touristique.
Une quinzaine d'itinéraires sont actuellement disponibles. D'autres sont en préparation ou en cours de repérage.
Depuis mars 2015, l'application Hainaut Rando (Cirkwi) est disponible sur les store Google Play et iTunes.
Cette application mobile permet de rejoindre nos itinéraires et vous guide sur les routes sélectionnées par l'équipe d'Hainaut Rando. Grâce à la géolocalisation de vos mobiles, vous avez la possibilité d'utiliser cette application sans connection Wifi ou 3G/4G. Tous les contenus (cartes, textes, photos, sons, vidéos, ...) des itinéraires qui vous intéressent peuvent être embarqués préalablement sur votre smartphone ou votre tablette.
Site du Grand-Hornu (UNESCO World Heritage since 2012)
Sightseeing :

Frameries : PASS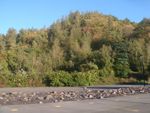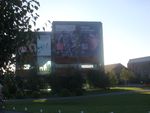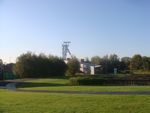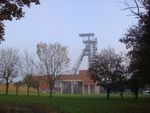 > Flénu : panorama / anc. gare - old station - oud station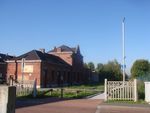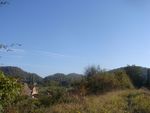 > Quaregnon : Terril de la Flache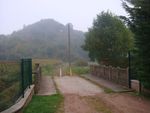 > Hornu : site du Grand-Hornu (www.grand-hornu.be)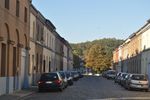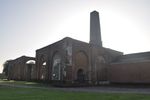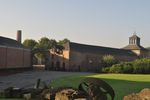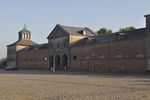 > Hornu - cité Vincent Van Gogh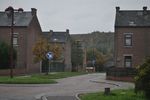 > Wasmes : portes Centre Culturel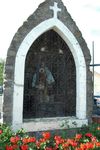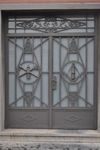 / chapelle Sainte-Barbe
> Wasmes : Maison Communale - Town Hall - Gemeentehuis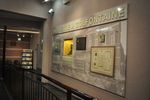 > Wasmes : Abbaye de la Court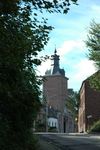 > Petit-Wasmes : Marcasse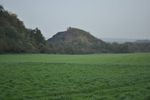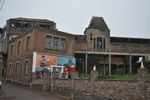 > Petit-Wasmes : Maison Denis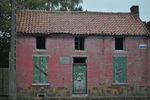 > Petit-Wasmes : Salon du Bébé
> Wasmes : Place Saint-Pierre, copie sculpture Ossip Zadkine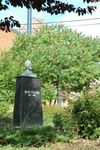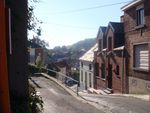 > Pâturages : anc. gare - old station - oud station / Panorama / Terril de la Boule
> Frameries - Cour de l'Agrappe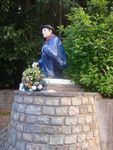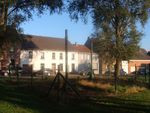 Bonne balade !!! - Enjoy your ride !!! - Veel fietsplezier !!!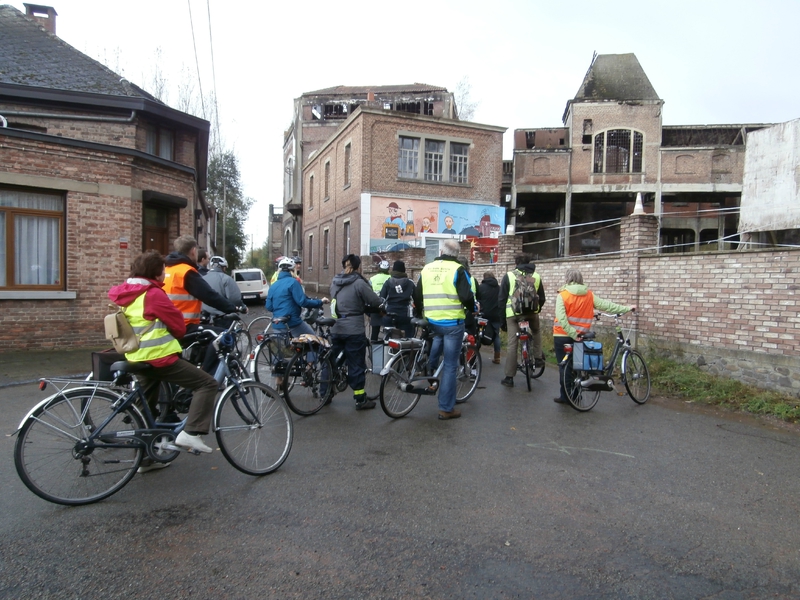 Marcasse, Wasmes
---
Location de vélos - Bicycle rental - Fietsenverhuur
レンタサイクル
Monsのサイクリストのホームページ
自行車出租
騎自行車在蒙斯的主頁
Gare de Mons - Mons railway station - Station Mons (Bergen)
Contact
point vélo de la gare de Mons

Place Léopold, 7000 Mons

Tél : 065 84 95 81
Heures d'ouverture - Opening hours - Openingstijden

01/04 -> 31/10

Lundi, mercredi et vendredi : de 11h à 19h

Mardi et jeudi : de 7h à 19h
01/11 -> 31/03

Lundi, mercredi, jeudi et vendredi : de 10h à 18h

Mardi : de 7h à 19h
Fermé les jours fériés - Closed on bank holidays -
Gesloten op feestdagen