Stephen et Dylan en visite à Wasmes pour retrouver les traces de Vincent Van Gogh
Lundi 28 mai 2012, nous avons croisé devant le site de Marcasse à Wasmes les frères Stephen et Dylan Hyde. Ils venaient tout droit de l'Australie pour suivre le parcours de Vincent Van Gogh à travers les Pays-Bas, la Belgique et la France. Il est clair qu'ils ne pouvaient pas passer à côté une halte à Wasmes pour y découvrir le patrimoine laissé par le jeune prêtre hollandais lors de son séjour dans le Borinage entre décembre 1878 et octobre 1880.
A leur grande joie, ils ont reçu un accueil personnalisé sur le site de Marcasse sous forme d'une visite guidée personalisée par les propriétaires Nadine et Riccardo Barberio.
Ainsi, lls retourneront "Down Under" avec quelques beaux souvenirs et des photos exceptionnelles en boîte !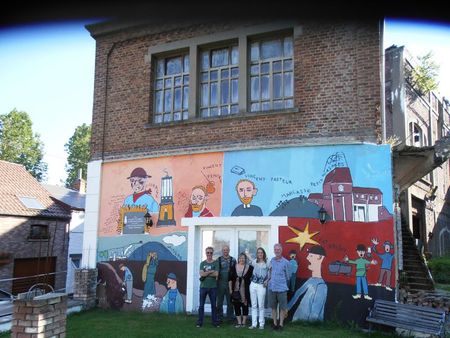 Dylan Hyde (Melbourne, Australia), Riccardo & Nadine Barberio (Marcasse),
Monique Van den Berg (Rotterdam) and Stephen Hyde (Canberra, Australia)
in front of the Van Gogh fresco at Marcasse
Stephen and Dylan visit Wasmes to discover Vincent Van Gogh's heritage places

On Monday, May 28th 2012, we were quite surprised but most pleased to meet Stephen and Dylan Hyde in front of the Marcasse site in Wasmes (Belgium). They came straight from Australia to follow Vincent Van Gogh's route throughout Europe, from the Netherlands, through Belgium down to southern France. It's obvious that a stop at the village of Wasmes and its different Van Gogh heritage places was an absolute must during their journey.
They received a warm welcome and a personalized guided tour on the premises of the former Marcasse coal mine by the owners, Nadine et Riccardo Barberio.
This way, they will return back "Down Under" with some great souvenirs and a series of exceptional photographs in the box !
mmmm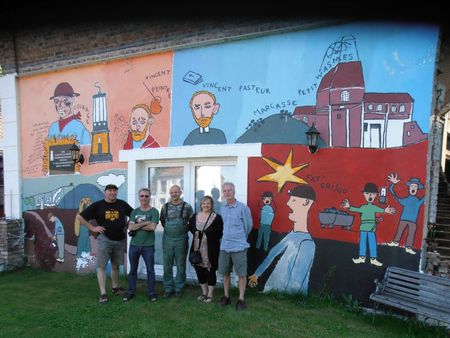 Filip Depuydt, Dylan Hyde, Riccardo & Nadine Barberio and Stephen Hyde
二人の兄弟はベルギーヴィンセント·ヴァン·ゴッホの遺産の場所を発見するためにオーストラリアからまっすぐに来る。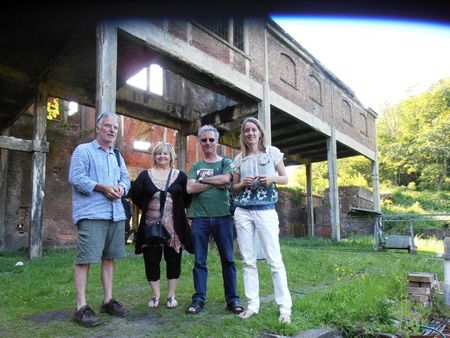 Stephen Hyde, Nadine Barberio, Dylan Hyde and Monique Van den Berg
直兩兄弟來自澳大利亞,比利時發現凡高的遺產地。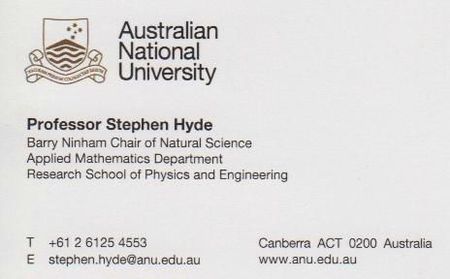 Want to know more about :
Stephen Hyde : http://www.ausnano.net/index.php?page=profiles&profile=692
Dylan Hyde : http://www.facebook.com/dylan.hyde.9
Van Gogh - The Life : http://www.facebook.com/pages/Van-Gogh-The-Life/146441978754953
Hello Stephen and Dylan,
Thanks a lot for your visit. It was great talking to you !
Have a nice journey through Europe. We hope to see you back soon !
Kind regards,
Filip