---
Plan realized by Monique Van den Berg (Rotterdam - NL)
Marcasse and Vincent Van Gogh

Letter from Vincent to Theo van Gogh. Petit-Wasmes,
between Tuesday, 1and Wednesday, 16 April 1879.
Wasmes, April 1879

My dear Theo,

I went on a very interesting excursion not long ago; the fact is, I spent 6 hours in a mine.
In one of the oldest and most dangerous mines in the area no less, called Marcasse. This mine
has a bad name because many die in it, whether going down or coming up, or by suffocation
or gas exploding, or because of water in the ground, or because of old passageways caving in
and so on. It's a sombre place, and at first sight everything around it has something dismal
and deathly about it. The workers there are usually people, emaciated and pale owing to fever,
who look exhausted and haggard, weather-beaten and prematurely old, the women generally
sallow and withered. All around the mine are poor miners' dwellings with a couple of dead
trees, completely black from the smoke, and thorn-hedges, dung-heaps and rubbish dumps,
mountains of unusable coal &c. Maris would make a beautiful painting of it.
Later I'll try and make a sketch of it to give you an idea of it.

Had a good guide, a man who has already worked there for 33 years, a friendly and patient
man who explained everything clearly and tried to make it understandable.
We went down together, 700 metres deep this time, and went into the most hidden corners of
that underworld...


Your loving brother

Vincent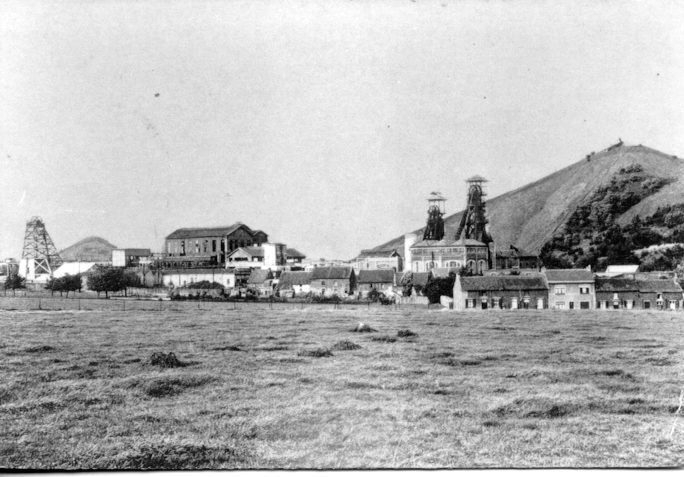 Marcasse (old post card)

Going down in a mine is an unpleasant business, in a kind of basket or cage like a bucket in a
well, but then a well 500-700 metres deep, so that down there, looking upward, the daylight
appears to be about as big as a star in the sky. One has a feeling similar to one's first time on a
ship at sea, but worse, though fortunately it doesn't last long. The workers get used to it, but
even so, they never shake off an unconquerable feeling of horror and dread that stays with
them, not without reason or unjustifiably. Once down there, however, it isn't so bad, and the
effort is richly rewarded by what one sees.

Address
Vincent van Gogh
c/o Jean-Baptiste Denis
rue du Petit-Wasmes
Wasmes (Borinage, Hainaut)

(Read complete letter : http://vangoghletters.org/vg/letters/let151/letter.html)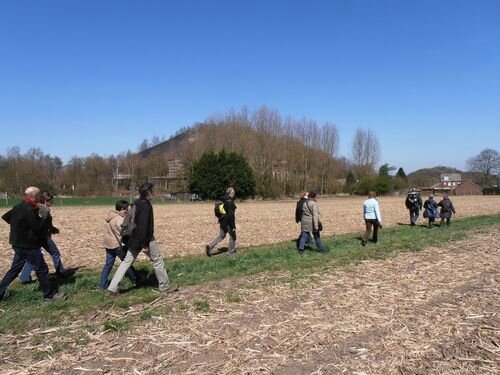 Guided Van Gogh walk with Marcasse in the background

About Marcasse

The Marcasse colliery belonged to the « Compagnie des Charbonnages Belges », which
exploited a total of 11 pits. The mine closed on October 24th, 1954.

(Source : « Cartes postales anciennes du Borinage », collection of Marcel Capouillez)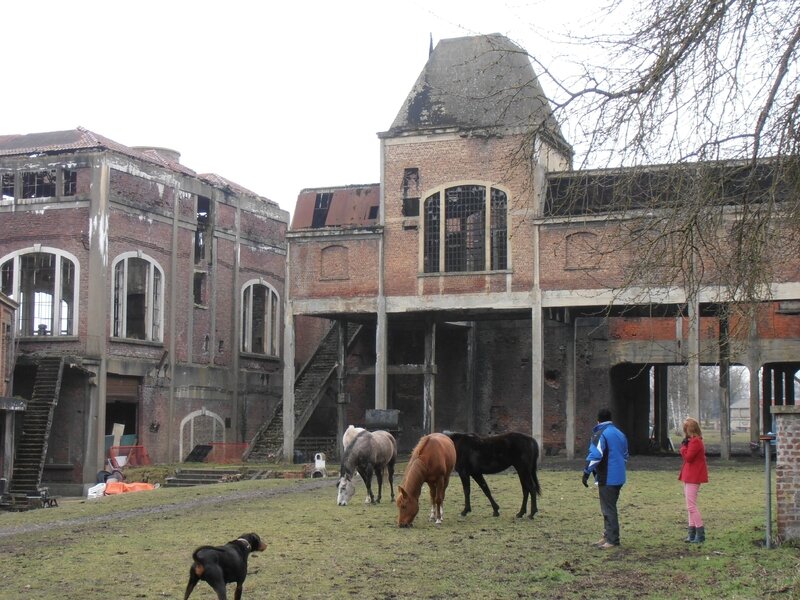 Marcasse inner yard
In October 1955 Vincente Minelli and Kirk Douglas came to Marcasse to record some scenes for the biographic Van Gogh film "Lust for Life".
Kirk Douglas on the Marcasse slag heap (1955)
Marcasse memorial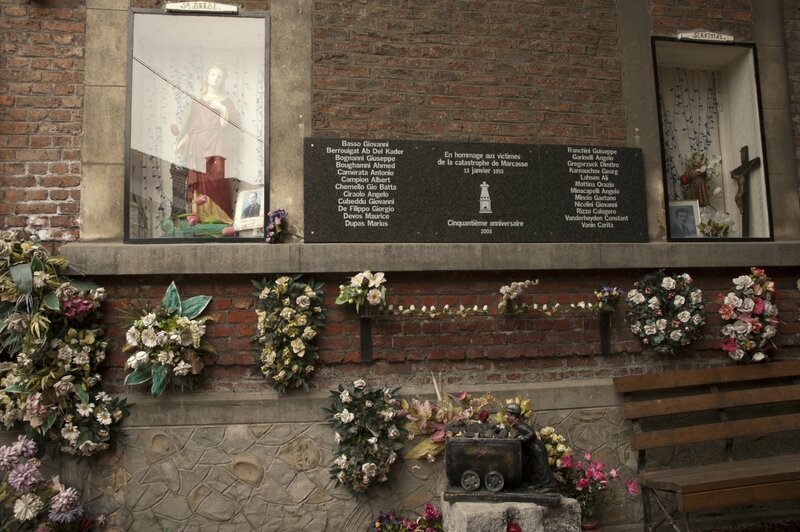 Marcasse memorial
A memorial plate at the entrance commemorates the 24 victims of the last mine gaz explosion in January 1953. At the left is a statue of Ste.-Barbara, protector of all iners, at the right St.-Antoine, protector of Marcasse.

Present owners of Marcasse

Mr. & Mrs. Barberio – Gravis
E : riccanad@msn.com
Web : http://riccanad.blogspace.be/308353/ASBL-Marcasse-sa-Memoire-
Charbonnage-de-Marcasse/
Photo Theo Meedendorp (Van Gogh Museum Amsterdam)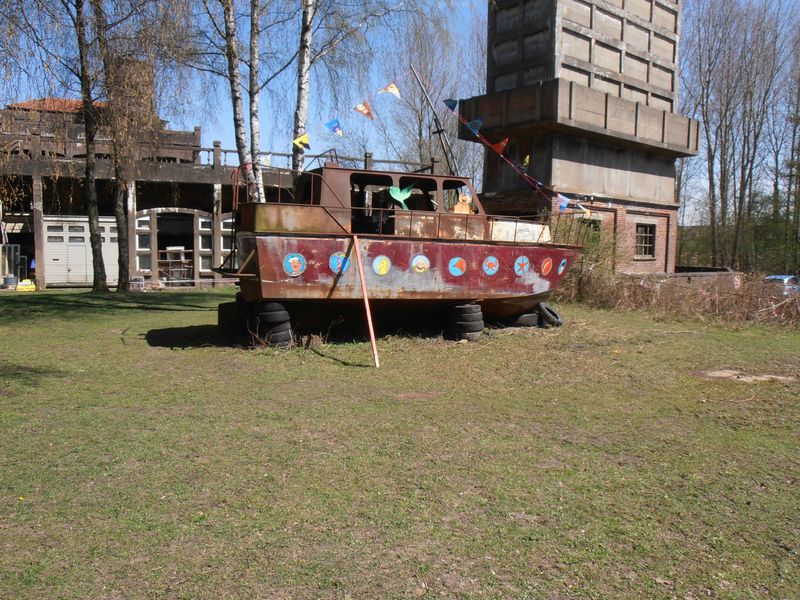 Marcasse cooling tower and "Noah's ark"
Mural painting
Mural painting by Stefano Console and children of Colfontaine
(left > right : Filip (president Marcasse), Dylan and Stephen (visitors from Australia), Nadine and Riccardo (owners of Marcasse)
The mural painting onn the former administration building was realized by local artist Stefano Console and a group of children of Colfontaine.
---
What future for Marcasse ?
A small group of 5 motivated (and a little crazy...) persons have been working hard on the new future of the former Marcasse coal mine in Wasmes (Borinage). They are Carmen Azevedo (Brussels), Paul BErckmans (Antwerp), Paul Boutsen (Genk), Monique Vandenberg (Rotterdam) and Filip Depuydt (Frameries).
Please find the Masterplan and an additional note for our Marcasse renovation plan via the following links.
Masterplan document (in french) :
This Masterplan was written by and is the property of Carmen AZEVEDO, Paul BERCKMANS, Paul BOUTSEN, Filip DEPUYDT and Monique VANDENBERG (Marcasse Masterplan Team).
The contents cannot be used or duplicated without their prior agreement.
All questionns and comments are welcome at the following addresse : filip.depuydt@netc.eu
Some reports about Marcasse by Télé Mons-Borinage
Marcasse - Commemoration ceremony for the 60th anniversary of the mine gaz catastrophe of January 13th, 1953 (24 victims)
Vous le savez , les asiatiques sont très intéressés par le peintre VanGogh et son passage dans le Borinage. La preuve encore, le 10 septembre après midi, puisqu'un groupe de japonais visitait le site de Marcasse. L'occasion de faire le point sur les projets de sauvegarde et de développement du site que défend une poignée de passionnés.
Marcasse by LDV Production (October 2016) :
---
The Marcasse Masterplan Team
Carmen Azevedo - Archicaz (Brussels)

Paul Boutsen - Het Vervolg / Transit Lab (Genk)
Paul Berckmans - Labour Sociologist (Antwerp)
Filip Depuydt - Borigines / Grand-Hornu (Frameries)
Monique Vandenbergh - Droomplaats (Rotterdam)
Paul Berckmans, Monique, Paul Boutsen and Carmen
---
asbl Marcasse et sa mémoire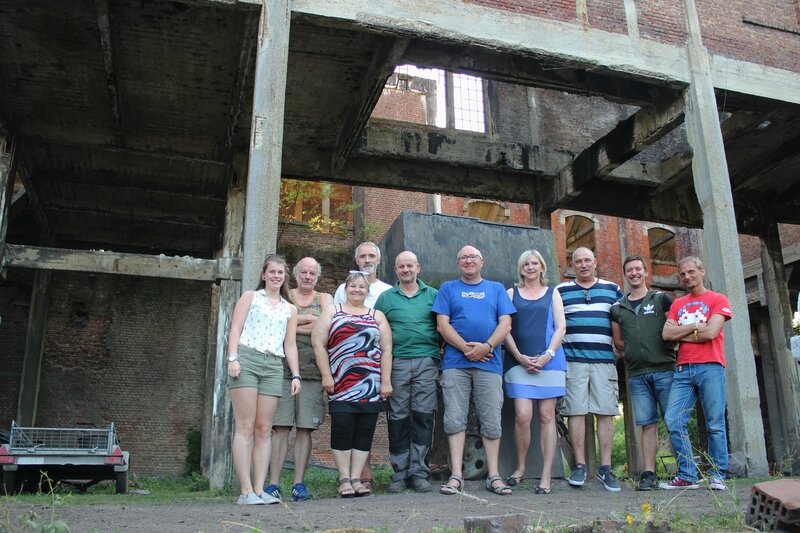 Le lundi 19 juin dernier s'est tenue la première Assemblée Générale de l'asbl Marcasse et sa mémoire "new look". L'asbl créée par les propriétaires du charbonnage de Marcasse, Nadine Gravis et Riccardo Barberio, a été renforcée par une équipe de sympathisants motivés. L'objectif de ses membres est de revaloriser et faire revivre cet ancien charbonnage dans lequel est descendu Vincent Van Gogh en avril 1879, par l'organisation d'une série d'événements culturels et festifs.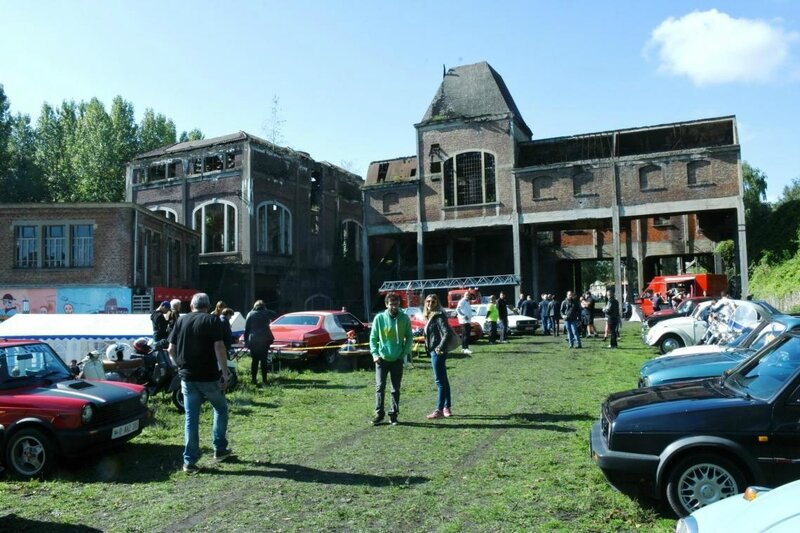 Van Gogh Retromobiles 2017 at Marcasse
"Marcasse aux Chandelles" 2019 (photo : Karin Borghouts)
---
Info & visits
français
Nadine Gravis
Owner of Marcasse & Vice-President
T : +32-(0)474-17 64 64 - E : riccanad@msn.com
nederlands / english / deutsch
Filip Depuydt
T : +32-(-0)487-68 58 59 - E : filip.depuydt@netc.eu
Donations & support
Donations and support for our project can be made to the account of our association
Asbl Marcasse et sa mémoire
Fortis banque
BE06001482724822
BIC code GEVABEVB
IBAN BE06 0014 8272 4822
Many thannks and welcome to Marcasse !!!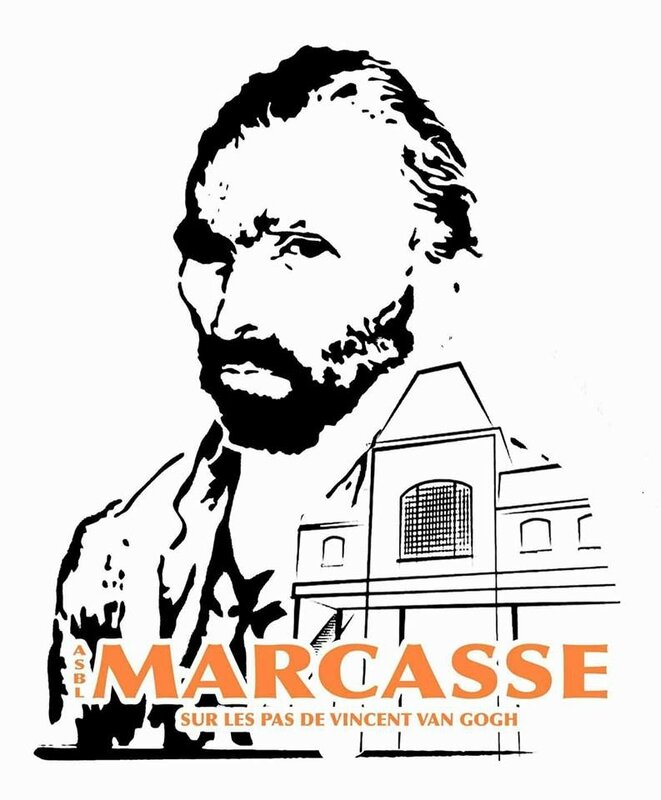 Discover the 2018 activities programme here
http://vangoghborinage.canalblog.com/archives/2017/12/08/35939080.html
---
OPPORTUNITY TO BUY THE MARCASSE
Due to health problems, the actual owners of the former Marcasse coal mine, Mr. Riccardo Barberio & Mrs. Nadine Gravis) would be willing to sell their domain (5ha surface) including the remaining industrial buildings to investors willing to develop cultural and touristic projects in relationship with Vincent Van Gogh and the mining industry in the Borinage and a socio-economic development programme as proposed in the Marcasse Masterplan (see above).
Contacts & visits
français
Nadine Gravis
Owner of Marcasse & Vice-President
T : +32-(0)474-17 64 64 - E : riccanad@msn.com
nederlands / english / deutsch / espanol
Filip Depuydt
T : +32-(-0)487-68 58 59 - E : filip.depuydt@netc.eu