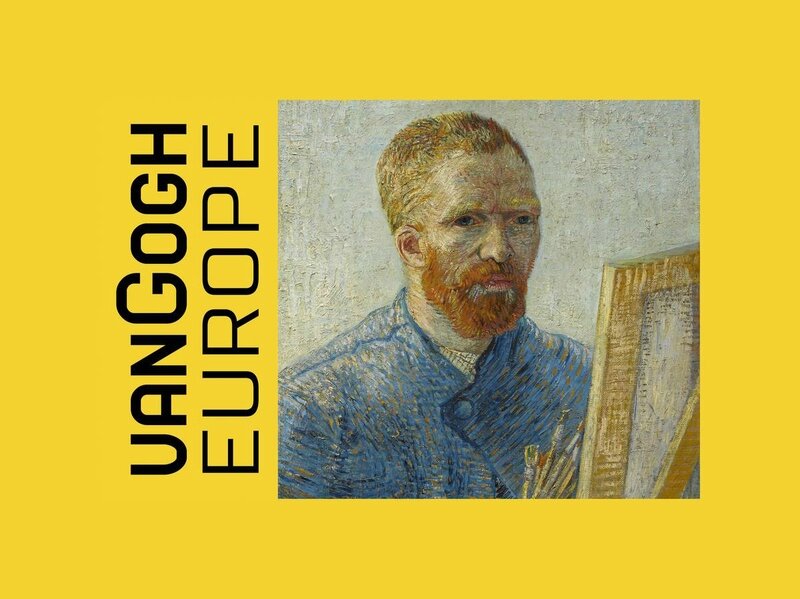 Making Van Gogh's heritage in Europe available to all.
Ambitions
Implementing added value on a European scale in the field of art, economy and society by developing the Vincent van Gogh heritage continually and jointly;
Creating this added value for both visitors and partners;
Developing combined projects (at a regional and/or European level) which will contribute to the quality of management, conservation, development and visibility of Van Gogh's heritage and the development of participating organisations, towns and regions.
The first sign of collaboration at European level was the introduction of the new Van Gogh Europe logo on 10 December 2012. The joint website vangogheurope.eu was also unveiled on this date.
Activities in the Netherlands (Amsterdam, Gelderland, Brabant) and in Belgium (Mons) will soon be intensified. A further increase in exposure of Van Gogh Europe to international tour operators and the press is planned for 2013. Several French partners would like to be involved in this. The first contacts have or soon will be made in Mons and also in Nuenen (Brabant) and Ede/FoodValley (Gelderland) to combine work around the themes of art, cultural heritage, food, creative industry and the countryside.
In France the towns of Arles, Auvers-sur-Oise and Saint-Rémy-de-Provence are working on a fusion of their partnership. A digital Van Gogh Route will form part of the programme of Marseille-Provence 2013, European Capital of Culture.
The medium term challenge is to link all the locations with each other in a physical and digital route, and in so doing promote a consistent identity. The longer term ambition is to achieve the European Cultural Heritage Label for Van Gogh Europe. A fine perspective for working jointly!
Website :
Van Gogh Borinage :
Van Gogh Europe 2015 - The clip :
Van Gogh Europe - clip français :
http://www.dailymotion.com/video/xpy8jy_la-route-van-gogh-europe_news
---