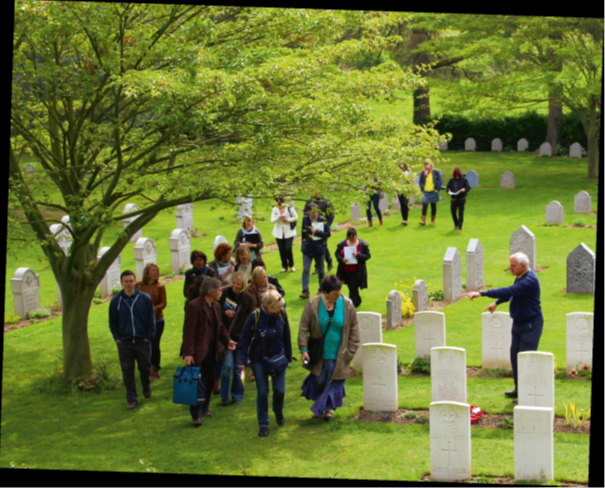 BATAILLE DE MONS
TOUR GUIDE
Du 28 juin au 14 septembre 2014,
découvrez le parcours du Champ de Bataille
à bord d'un bus anglais original.
Accompagné d'un guide professionnel (FR/EN),
vous partirez à la découverte des lieux marquants de la Bataille de Mons d'août 1914.
Départ de la Grand-Place de Mons,
chaque samedi et dimanche de 14h00 à 17h00,
sauf les 4 et 23 août
avec des visites possibles de 10h00 à 13h00 et de 14h00 à 17h00.
Tarifs : 18 € (adulte), 12 € (enfant).
Pour les montois, tarif réduit en juin et juillet : 10 € (adulte), 5 € (enfant).
BATTLE OF MONS
From June 28 to September 14, 2014 :
discover the Battlefield route aboard an original English double-decker bus.
You will discover the many highlights of the Battle of Mons in August 1914
accompanied by a professional guide (FR / EN).



Departure from the Grand Place in Mons, e
very Saturday and Sunday from 14:00 to 17:00,
except on August 4th and August 23rd
with possible visits from 10:00 to 13:00 and 14:00 to 17:00.



Rates: € 18 (adult), € 12 (child).
Reduced rate for Mons inhabitants in June and July: € 10 (adult), € 5 (children).
© OT Mons - Dardenne
visitMons
Grand-Place, 22 - 7000 Mons
+32 (0) 65/33.55.80
/visitmons
pub A5 14-18.indd