Wasmes, décembre 2014
Le "Salon du Bébé" échappe aux flammes !
The "Salon du Bébé" escapes from the flames !
Het "Salon du Bébé" ontsnapt aan de vlammen !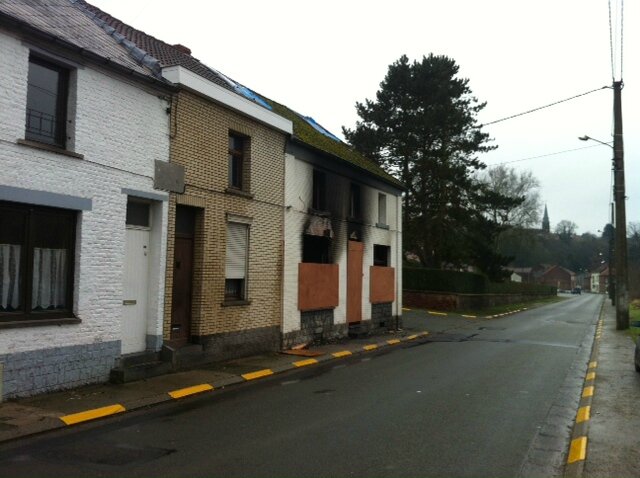 Salon du Bébé, 15/12/2014
(photo Gerrit van den Hoven, Brabants Dagblad - NL)
Alors que, quelques rue plus loin, "Mons 2015" est en train de rénover la "Maison Van Gogh", l'ancien salon de danse où Vincent Van Gogh faisait des lectures de la Bible a failli être ravagé par un incendie !
Les deux maisons voisines sont complètement démolies par les flammes...
While "Mons 2015" are renovating the "Van Gogh House" just a couple of streets away, the former dance salon where Vincent Van Gogh did his Bible readings was almost demolished by a fire !
The two neighouring houses were devasted by the flames...
Terwijl enkele straten verder het "Van Gogh Huis" wordt gerenoveerd door "Mons 2015" werd het vroegere danssalon waar Vincent Van Gogh Bijbellezingen hield, bijna vernield door een brand.
De twee aanpalende huizen gingen in de vlammen op...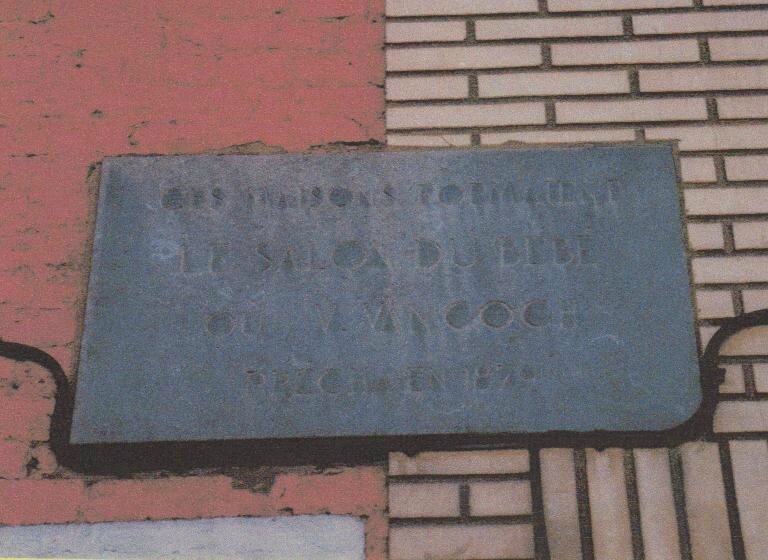 Salon du Bébé
plaque commémorative "Vincent Van Gogh"