Vincent Van Gogh beer
"Nuit Etoilée" (Starry Night)
Belgian Special Amber Ale (Vol. 9% alcohol )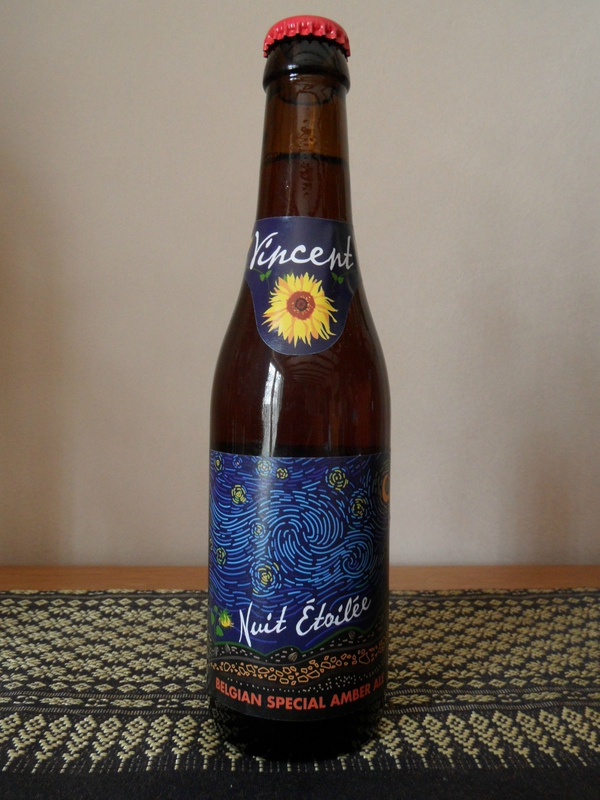 Brewed and bottled in Belgium by :
Abbaye des Rocs
Honnelles (Belgium)
Website : https://www.abbayedesrocs.com/la-nuit-etoilee-francais
---
Reportage Télé MB
18/05/2015
L'année culturelle 2015 a mis Vincent Van Gogh à l'honneur. Dans le Borinage, beaucoup d'artisans ont travaillé leurs produits en déclinant ce thème. Faites la connaissance d'un artisan boulanger et d'un brasseur dans ce reportage !
Johan et Margie tiennent une boulangerie pâtisserie à deux pas de la maison où a vécu Vincent Van Gogh et du charbonnage Marcasse où il est descendu. Le produit phare de leur production artisanale est le pagnon borain, une tarte à la cassonade et au beurre. Mais dans le comptoir, on trouve aussi des produits d'autres artisans.

Il y a un livre, des pralines et de la bière déclinés sur le thème de Van Gogh. C'est une forme d'échange entre les producteurs. Une façon de montrer leur dynamisme. Un produit qui fonctionne vraiment bien, c'est la bière nuit étoilée.

Elle est brassée à l'Abbaye des Rocs à Audregnies. Elle remplace avantageusement une bière qui fonctionnait moins bien. La Nuit Etoilée, du nom d'un tableau de Van Gogh, se vend toute seule, presque sans publicité. L'étiquette de la bouteille a été dessinée par une anglaise qui s'est passionnée pour le Borinage lors d'un voyage dans la région.
Voir le reportage :
http://www.telemb.be/wasmes-audregnies-vous-connaissez-les-produits-derives-van-gogh-_d_16018.html
---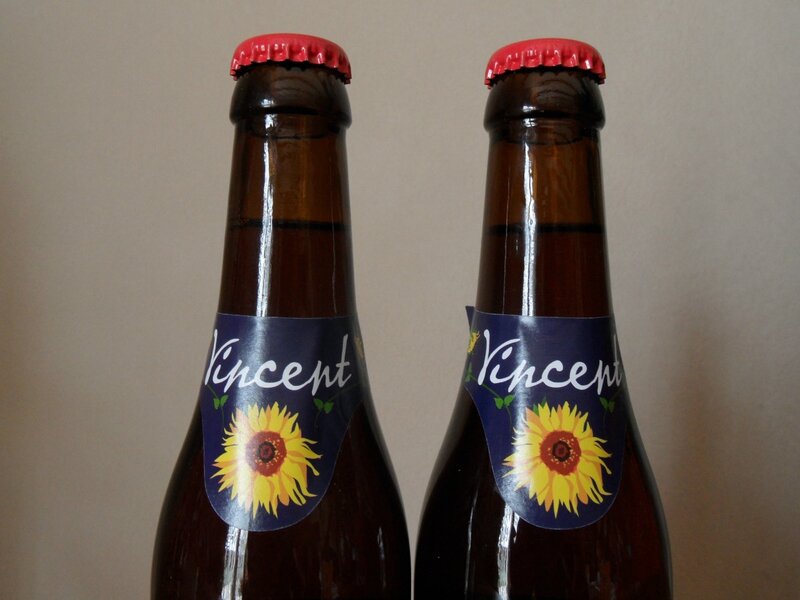 Labels designed by Mrs. Ruth Robson-King
Yourkshire (England)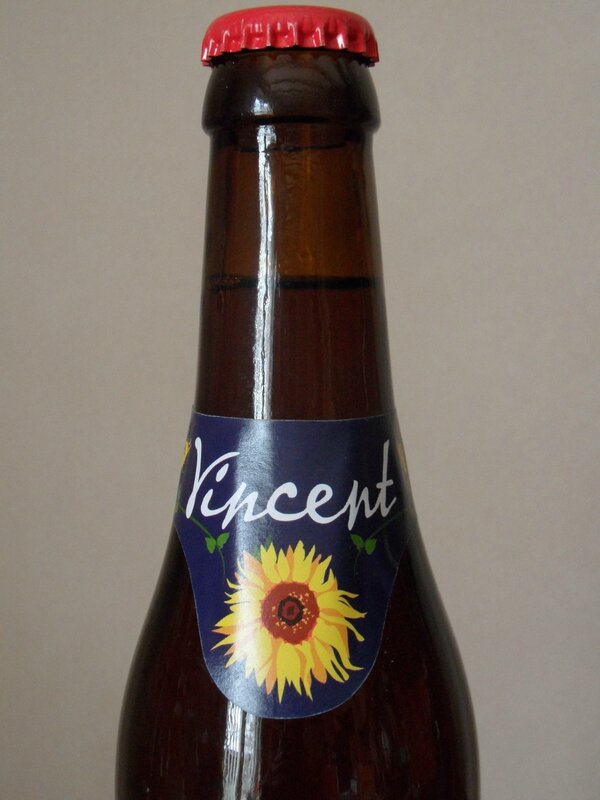 For sale now in the Mons region (Belgium) !!!
En vente maintenant dans la région de Mons (Belgique) !!!
Nu te koop in de regio Mons (België) !!!
A votre santé !!!!!!! - Cheers !!! - Proost !!!!
Télé MB - Quartiers d'histoire : la Brasserie Abbaye des Rocs :
https://www.telemb.be/article/la-brasserie-de-labbaye-des-rocs-la-premiere-microbrasserie-de-wallonie