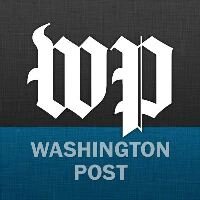 In Belgium's Borinage, on the trail of Vincent Van Gogh, the priest
March
8, 2015 Last updated: Sunday, March 8, 2015, 1:20 AM
If you go
WHERE TO STAY
Hôtel Dream, 17 rue de la Grande Triperie, Mons — This contemporary four-star hotel is in a restored church and has historic details, like stained-glass windows. There's a good restaurant and a spa. Rooms from $79 a night. 011-32-65-329-720, dream-mons.be.
WHERE TO EAT
La Table du Boucher, 49 rue d'Havre — Selected by Michelin as a Bib Gourmand, this restaurant offers a three-course menu that's a real value, priced at just $39. The chef has also created a special menu for Mons 2015. 011-32-65-316-838, latableduboucher.be
WHAT TO DO
Musée des Beaux-Arts de Mons, 8 rue Neuve — "Van Gogh in the Borinage: The Birth of an Artist" will be at the fine arts museum until May 17. Open Tuesday-Sunday from 10 a.m. to 6 p.m. Entry is $17 a person. Discounted rate for students and others is $13. 011-32-65-405-330, bam.mons.be
Guided tour of Van Gogh sites in the Borinage — For Mons 2015, the two-hour tour with Filip Depuydt is on Saturday mornings. The price is $13 a person and can be booked online at visitmons.be.
INFO: mons2015.eu/en
I'm standing ankle deep in Belgian mud. Above me, the skeleton of a red brick building looms against a gray sky. There are gaping holes in the roof, and patches of grass sprout from the walls. Beneath its concrete stilts, creeping vines have taken root.
I look down at the small stone marker at my feet, a nondescript slab marking the mineshaft. It was here in 1879 that Vincent Van Gogh, then an evangelical missionary from the Netherlands, descended 2,300 feet underground into the Marcasse coal mine.
"I went on a very interesting excursion not long ago; the fact is, I spent six hours in a mine, in one of the oldest and most dangerous mines in the area, no less," Van Gogh wrote in a letter to his brother Theo. And on this winter day in the 125th anniversary year of the artist's death, I was gaping at the mine's remains, listening to a recording of the letter.
Filip Depuydt, my guide through Belgium's Borinage region, less than 60 miles southwest of Brussels, adjusted his audio player as the recorded voice cut through the stillness with Van Gogh's words:
"At first sight everything around it has something dismal and deathly about it. The workers are emaciated and pale due to fever, and they look exhausted and haggard, weather-beaten and prematurely old. … All around the mine are poor miners' dwellings with a couple of dead trees, completely black from the smoke, and thorn-hedges, dung-heaps and rubbish dumps, mountains of unusable coal, and Maris [the Dutch painter Jacob Maris] would make a beautiful painting of it."
Van Gogh's experiences during his stay in the Borinage affected him so profoundly that he would decide to devote his life to art.
As we sloshed through the mud toward the street in the town of Wasmes, we stopped to chat with Nadine Gravis, who, in 1993, bought the property with her husband Riccardo Barberio, the son of a miner. Marcasse was officially closed in 1953 after an accident left 24 dead.
An unknown story
A shrine at the entrance commemorating the lives lost in that disaster is decorated with colorful porcelain flowers and candles and a statue of a miner, his face smeared black, pushing a full coal cart. But of Van Gogh, Gravis said, "Many local people don't even know about this important story."
That's about to change because nearby in Mons, the town perhaps best known to Americans as the Supreme Headquarters Allied Powers Europe, has been crowned this year's European Capital of Culture — a title it's sharing with the Czech town of Pilsen. Mons also lies in the heart of Belgium's equivalent of Silicon Valley, and a host of new museums and cutting-edge venues reflect this high-tech culture.
One of the highlights of the year's program is the exhibition "Van Gogh in the Borinage: The Birth of an Artist," currently showing at the Musée des Beaux-Arts de Mons. On April 24-26, the municipality of Colfontaine will put on an event called "The Crazy Legend of Van Gogh." And in May, the picturesque Grand Place in Mons will showcase a labyrinth planted with 8,000 Van Gogh-inspired sunflowers.
The popular obsession with Van Gogh is as much about his life's legend as his art. The narrative revolves around his troubled mental state; the artist famously cut off his own ear and later committed suicide. But in an article in Vanity Fair in December, the biographers Steven Naifeh and Gregory White Smith offered new forensic evidence challenging the long-established notion of suicide. The Pulitzer Prize-winning authors argue that Van Gogh was accidentally shot and killed by a young acquaintance.
Read more :
http://www.northjersey.com/travel/on-the-trail-of-vincent-van-gogh-the-missionary-1.1284639