Monss 2015
Ce samedi 30 mai a eu lieu ma dernière promenade sur la trace de Vincent Van Gogh à Petit-Wasmes
Deze zaterdag 30 mei vond de laatste geleide wandeling plaats in het spoor van Vincent Van Gogh in Petit-Wasmes.
This Saturday, May 30th, was the last guided walking tour in the steps of Vincent Van Gogh in Petit-Wasmes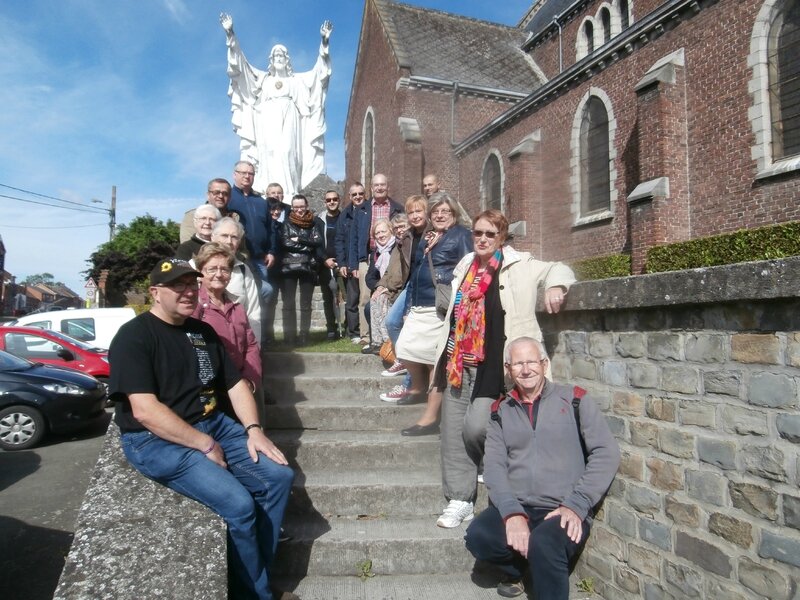 Groupe 30/05/2015
Avec mes remerciements à
- Guido, Claudio et Bayram pour leur accompagnement.
- Lino, Cesare, Carlo et Lorenzo "Les Amis du Potager" pour leur accueil châleureux et le bon café !
- Boulangerie "Au Pagnon" pour le délicieux pagnon borain.
- Nadine pour l'accueil sur le site de Marcasse.
- Luigi et Jola pour la garderie de mon vélo
- Vincent pour l'inspiration et ses magnifiques lettres
et toutes les personnes qui ont fait la promenade avec moi entre début février et fin mai !
Voir toutes les photos de groupe dans l'album : "2015 promenades photos de groupes"
En route pour de nouvelles aventures !!!!