Promenade « Sur les traces de Vincent Van Gogh à Wasmes »
Walk « In Vincent Van Gogh's footprints at Wasmes »
Wandeling "In de voetsporen van Vincent Van Gogh te Wasmes"
Parking : Place de Wasmes
Départ(ure) : Place de Wasmes
Distance / afstand : +/- 10 km
Possibilité de visiter le buste de Ossip Zadkine pendant les heures d'ouverture des services communales.
Possibility to visit Ossip Zakdine's sculpture during working hours of the administrative services.
Gelegenheid om het borstbeeld van Ossip Zadkine te bezoeken tijdens de werkuren van de administratieve diensten.
Info : www.colfontaine.be
---
13-03-2015
NEW / NOUVEAU / NIEUW
Follow the yellow marks / Suivez les balises jaunes / Volg de gele bakens :
Guide désormais disponible - Guide now available - Gids nu beschikbaar
(French only - Enkel in het Frans)
2,50 €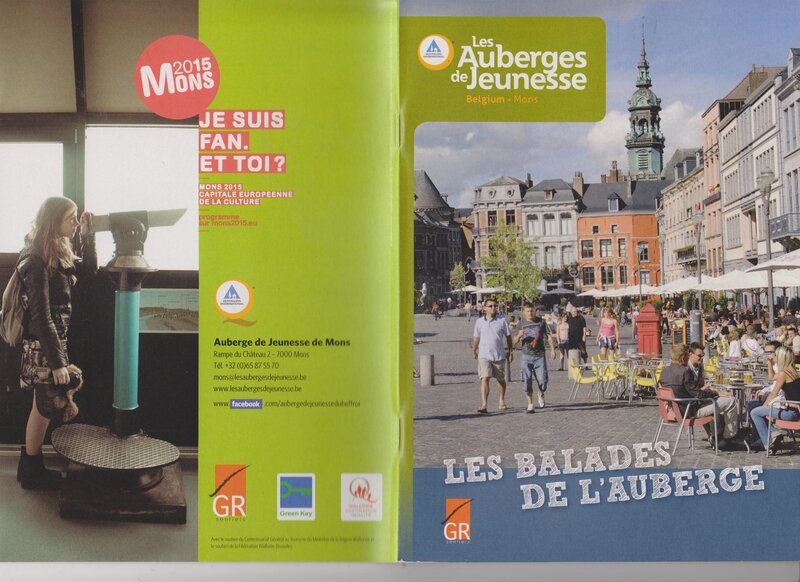 Auberge de Jeunesse du Beffroi de Mons
Rampe du Château 2
7000 Mons
Tel : +32-(0)65-87 55 70
Eglise de Wasmes Church
Avec mes remerciements aux GR !!!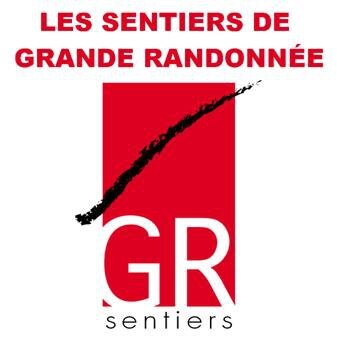 ---
Circuit :
Direction

Street – Straat – Rue

Comment

→

Eglise

→

Rue des Alliés.

Under bridge – Sous un pont – Onder brug

→

Rue du Moulin.

←

Rue Clémenceau.

→

Escaliers sans nom – stairs without name – trappen zonder naam

Escaliers – stairs – trappen

→

Ruelle de la Court.

←

Rue Wilson.

∆ Abbaye de la Court

→

Chemin de Messe.

après maison no. 71 – after house no. 71 – na huis nr. 71

∆ Panorama

←

Rue de la Cité.

↕

↑

Rue Wilson

Ruelle du Tripan.

Terre – earth - aarde

↑

Sentier du Grisou.

→

Rue à Paniers.

←

Ruelle Baronnette

Escaliers après maison n° 30 – stairs after house no. 30 – trappen na huis nr. 30

∆ Panorama

2ème →

Rue du Bois

Rond-point – roundabout – rotonde

∆ Copy sculpture Ossip Zadkine

→

ancienne ligne de tram – old tramway – oude tramweg.

Barrière après maison n° 1/ herbe – barrier after house no. 1 / grass – slagboom na huis nr. 1 / gras

←

Ruelle Saint-Roch.

Escaliers – stairs – trappen

→

Rue du Bois.

∆ Salon du Bébé (no. 257)

→

→

Rue de la Louise

Rampe des Ecoliers

escaliers – stairs – trappen

↕

↑

Rue Albert Ier

Rue Traversière

→

Rue de Petit-Wasmes

∆ Panorama Marcasse

←

Rue Wilson

∆ Maison Denis (no. 221)

→

Ruelle du Curé

Sentier étroit en direction de l'église – Narrow path in direction of the church – smal pad in richting van de kerk

↑

←

Rue du Pachy

Rue du Pasteur Lhost

Pavés – cobbled stones – kasseien

∆ Protestant Temple protestant

←

Rue Wilson

→

(no. 191)

Sentier de Dour

∆ panorama sur/on/op Marcasse

→

Rue Rose Nesse

→

Chemin de Messe

Chemin de terre - Earthroad - Aardeweg

Junction GR412

←


Rue de Marcasse

∆ Marcasse

→

Sentier de Saint-Ghislain.

Sentier étroit le long du terril – narrow path along spoil mountain – smal pad langs steenberg

→

Sentier de Saint-Ghislain

Devant terril – In front of Spoil mountain – Voor terril

←

Sentier de Saint-Ghislain

Autour du terril – Around spoil mountain – Rond de terril

→

RAVeL

Ancien chemin de fer – old railway – oude spoorweg

∆ Panorama

← GR

Alternat.. ↑ ←

Terril no. 6 Hornu - Wasmes

RAVeL

∆ Escalade du terril – slag mountain climbing – beklimming steenberg

Panorama

←

Sentier sans nom – Patth without name – pas zonder naam

Entre/between/tussen terril & t. football

→

Rue du Pont d'Arcole

∆ « Les Wagneaux » Anc. Charbonnage - Former colliery - Vroegere kolenmijn

↕

↑

Rue d'Hornu

Rue Potresse

→

Rue d'Là-Dessous

↑

Place de Wasmes.

∆ Sculpture originale Ossip Zadkine
Légende – legend – legende
← gauche – left - links
→ droite – right - rechts
↑ tout droit – straight ahead - rechtdoor
↕ traverser – cross - oversteken
∆ curiosité – curiosity - bezienswaardigheid
Sightseeing :
- Wasmes - Maison Communale de Colfontaine :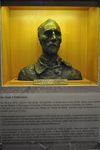 - Wasmes - Parc de Wasmes :
- Wasmes - Abbaye de la Court :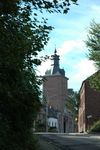 - Wasmes - Terril du Pachy :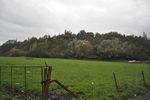 - Wasmes - Rampe Baronette :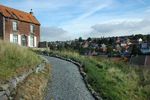 - Wasmes - Place Saint-Pierre :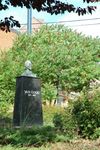 - Petit-Wasmes : Ruelle Saint-Roch :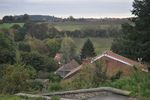 - Petit-Wasmes : Salon du Bébé :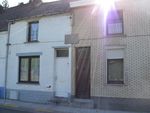 - Petit-Wasmes - Maison Denis :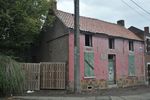 - Petit-Wasmes - Marcasse :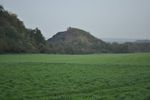 - Wasmes - Panorama :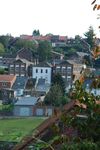 ---
Quelques adresses - Some addresses - Enkele adressen :
Café "Excelsior"
Place de Wasmes, Place de Wasmes 31, 7340 Colfontaine
http://www.colfontaine.be/pqp/DisplayDetail.php?iname=*L%27Excelsior*&iaddress=*Place%20de%20Wasmes,%2031*&iprint=N
Sandwicherie
Place de Wasmes 6A, 7340 Cplfontaine, Tel/fax : 065-52 19 00
Boulangerie, pâtisserie, sandwichere
Le Pain au Chocolat, Rue d'Hornu 18a, Wasmes, Tel : 065-97 34 35
"Sandro"
Place de Wasmes 39, 7340 Colfontaine
Frriterie – snacks – pitta
http://www.colfontaine.be/pqp/DisplayDetail.php?iname=*Sandro*&iaddress=*Place%20de%20Wasmes,%2039*&iprint=N
Magasin du coin
Magasin du coin
Rue Wilson, 64, 7340 Colfontaine, Tel : 0486-16 96 93
Superette – sandwich garnis
http://www.colfontaine.be/pqp/DisplayDetail.php?iname=*Magasin%20du%20coin*&iaddress=*Rue%20Wilson,%2064*&iprint=N
Jean & Marie sc
Rue du Roi Albert 8, 7340 Colfontaine - Tel/Fax: 065-67 70 24
Pagnon sur commande ,