Marcasse aux Chandelles - Marcasse b Candlelight
Tribute to Vincent Van Gogh - Hommage à Vincent Van Gogh
Saturday, July 27, 2019 - samedi 27 juillet 2019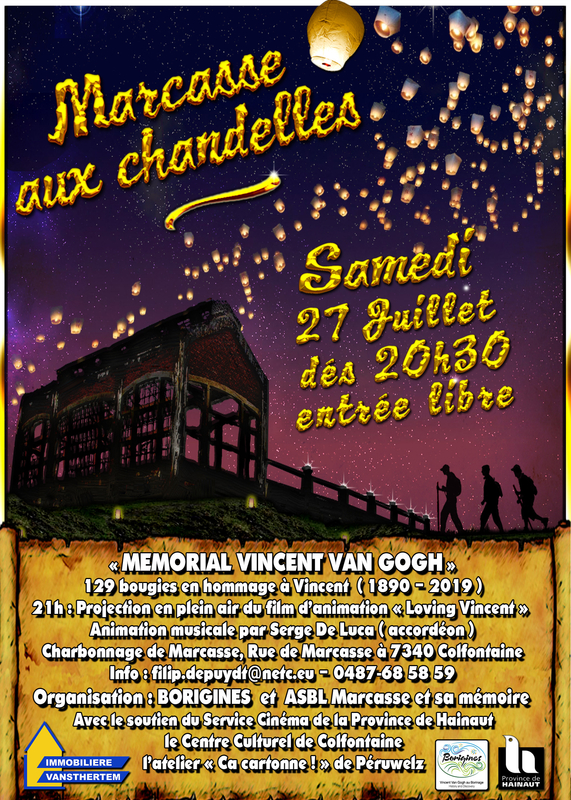 In case of bad weather conditions the film projection will take place IN A PARTY TENT.
En cas de mauvaises conditions météo, la projection du fklm se fera SOUS CHAPITEAU.
Programme
19:00 :
Doors and bar open- Barbecue - "Boulettes de Wasmes"
Start of guided "Van Gogh Borinage" bus, proposed by the community of Colfontaine tour / Départ du "Tour guidé Van Gogh" en autocar.proposé par la commune de Colfontaine.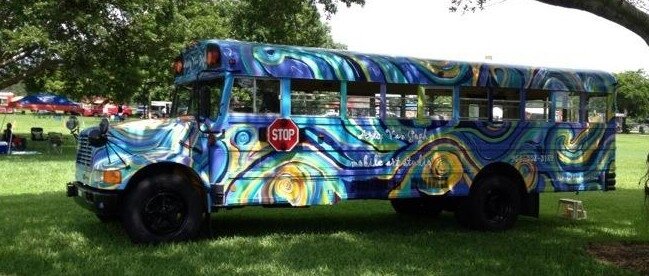 OUr bus may not be the same, but it will have 4 wheels and an engine too /
Notre bus ne sera peut-être pas le meêm, mais il aura 4 roues et un moteur aussi !
19:30
Musical animation by Serge Di Luca and his accordeon.
Initiation to the folkloristic game "Crossage au Paillet" with Stephen Vincke
Drawing workshop by Walter Michael DeForest (New-York City)
21:00 :
Outdoor projection of "Loving Vincent" (2017) - (original version in english with french subtitles)
Illumination of the old mine buildings by 129 candles for the 129th anniversary of Vincent's death
22:30 :
Musical animation by Serge Di Luca and his accordeon.
Free access / Entrée libre
Be welcome !!! / Bienvenue à tous !!
Charbonnage de Marcasse
Rue de Marcasse 119
7340 Colfontaine
Belgium
Info : filip.depuydt@netc.eu - +32-(0)487-68 58 59
---
The Film "Loving Vincent" / Le film "Passion Van Gogh"
The world's first fully painted featured film !
GB
On 27th July 1890 a gaunt figure stumbled down a drowsy high street at twilight in the small French country town of Auvers.
The man was carrying nothing; his hands clasped to a fresh bullet wound leaking blood from his belly. This was Vincent van Gogh, then a little known artist; now the most famous artist in the world. His tragic death has long been known, what has remained a mystery is how and why he came to be shot. Loving Vincent tells that story.
The film will be projected outdoor on giant screen in original version (english spoken) with french subtitles.
FR
La Passion Van Gogh (Loving Vincent) est un film d'animation britannico-polonais de Dorota Kobiela et Hugh Welchman, sorti en 2017. Inspiré par la vie de Vincent van Gogh, il se caractérise par un format inédit : l'animation est effectuée à partir des toiles du peintre lui-même, copiées et modifiées de manière à composer chaque image du film. Le film a été récompensé par plusieurs prix.
Voir trailer : ww.youtube.com/watch?reload=9&v=xt48gxynSqg
Le film sera projeté en plein air sur écran géant in en version originale (anglais) avec sous-titrage en français.
The screen / L'écran
GB
The giant screen will be provided by Dreamscreen Service and will ensure an exceptional outdoor experience ! /
FR
L'écran géant sera fourni par Dreamscreen Service et assurera une expérience en plein air exceptionnelle.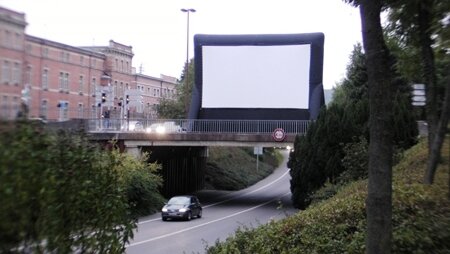 The lanterns / Les lanternes
GB
Mrs. Caroline Demeulenaere (Centre Cerfontaine in Péruwelz) and her residents are making 129 autoportraits in Van Gogh style during their "Ca cartonne !" workshop. Each bag will contain a little candle and will be placed in the old Marcasse mine buildings to create a fairy atmosphere in honour of Vincent.
FR
Mme. Caroline Demeulenaere (Centre Cerfontaine à Péruwelz) et ses résidents fabriquent 129 autoportraits à la Van Gogh durant leur atelier créatif « Ca cartonne ! » . Chaque sachet contiendra une bougie et tous seront placés dans les anciens bâtiments miniers pour créer une ambiance féérique en hommage à Vincent.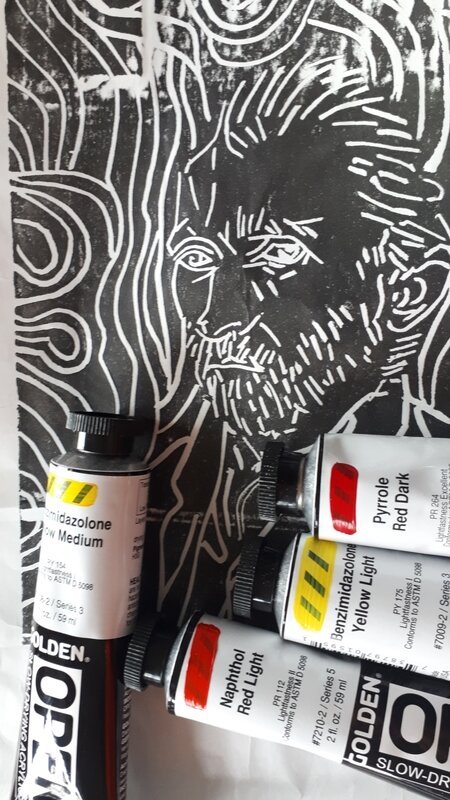 The Van Gogh lanterns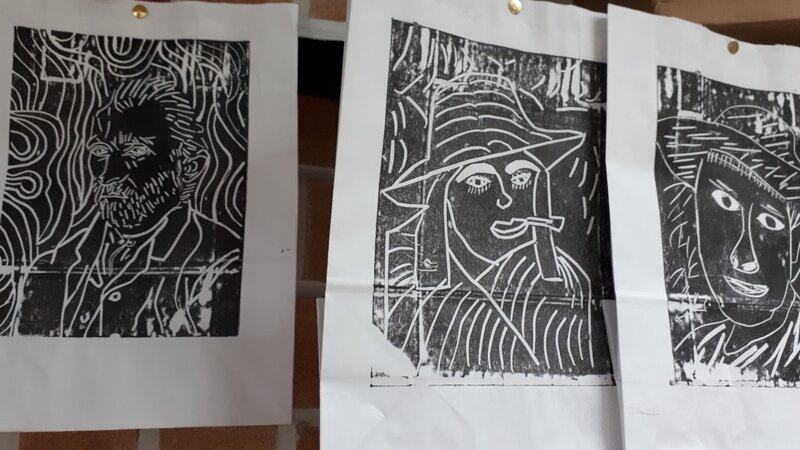 Workshop by / Atelier par Walter Michael DeForest
Van Gogh Find Yourself !
GB
Listen to Vincent's story while drawing with Walter /
FR
Ecoutez l'histoire de Vincent en dessinant avec Walter.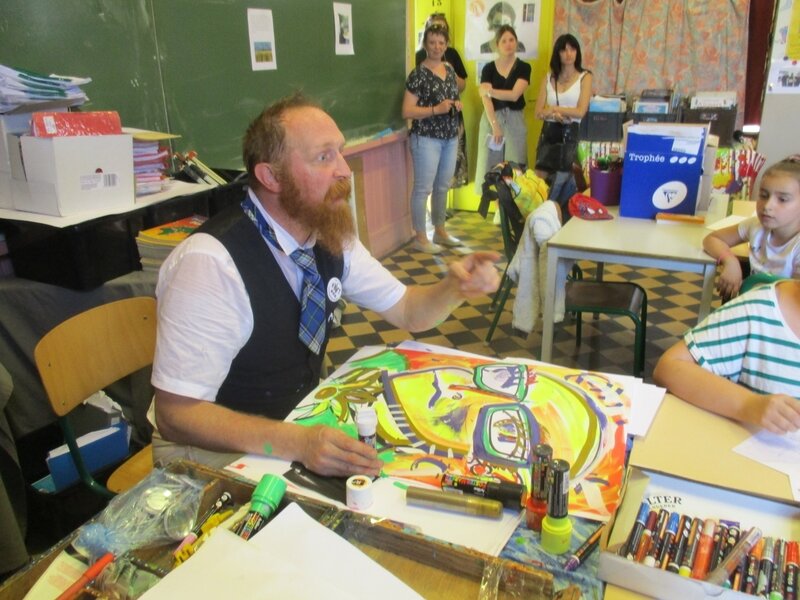 Dive into the local folklore : "Crossage"/
Plongez dans le folklore local grâce à une démonstration de "crossage"
GB
Do the "crossage au paillet" experience with Stephen Vincke /
FR
Faites l'expérience "crossage au paillet" avec Stephen Vincke.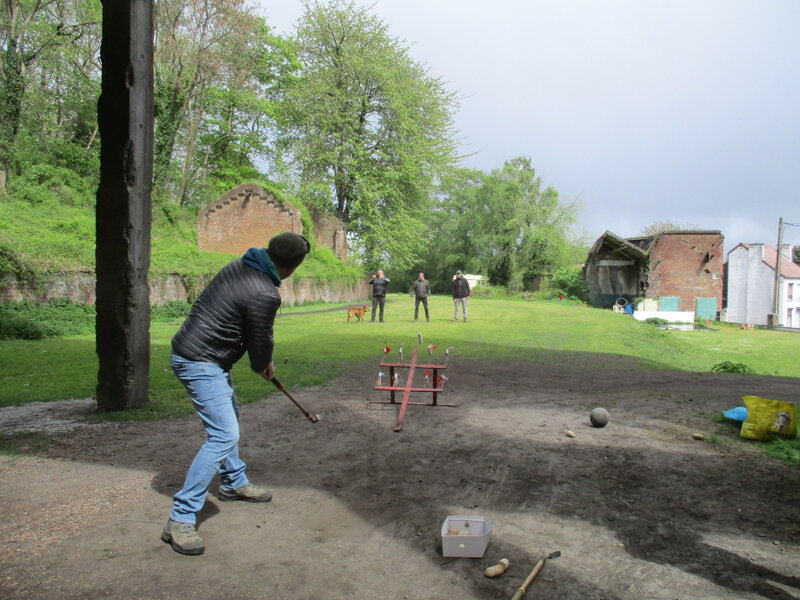 Book presentation / Présentation du livre
"Vincent Van Gogh, sa Vie dépeinte" by/par Vincent Vallée
GB
Meet belgian author Vincent Vallée and discover his new Van Gogh inspired novel /
FR
Rencontrez l'auteur boussutois Vincent Vallée et découvrez son nouveau roman inspiré sur la vie de Vincent Van Gogh.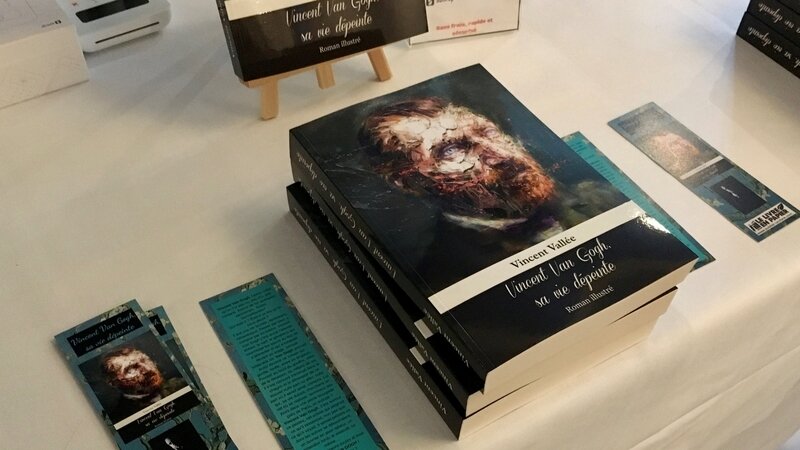 The creations by local... / Les créations de l'artisan local Ludovic Gravet
GB
Discover the craftworks of Ludovic Gravet /
FR
Découvrez les créations artisanales de Ludovic Gravet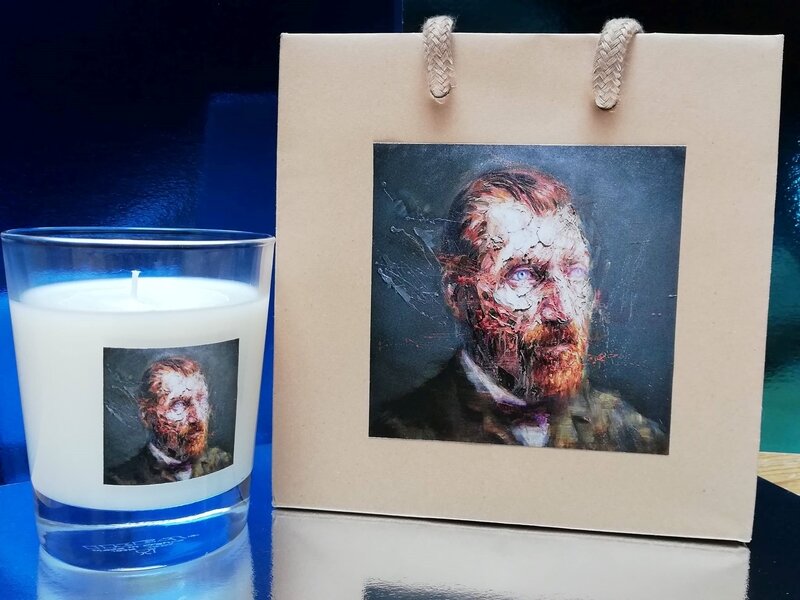 Cheers Vincent !!! ! / A la santé de Vincent !
GB
Try the "Nuit Etoilée" and "La Marcasse" beer /
FR-
Dégustez la "Nuit Etoilée" et "La Marcasse" !
And much more... ! / Et plein d'autres choses... !!!
Organized by / Une organisation de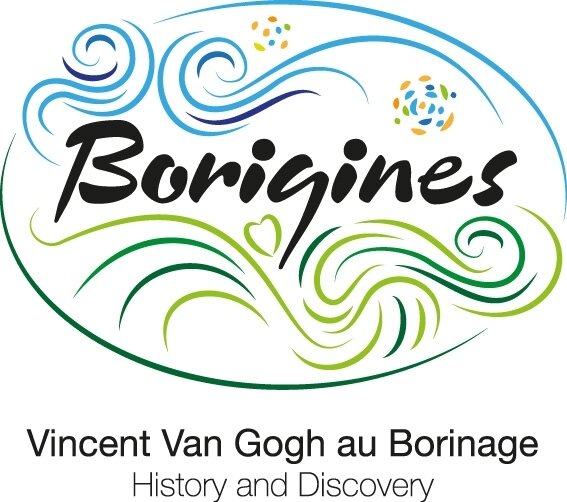 In partnership with / En partenariat avec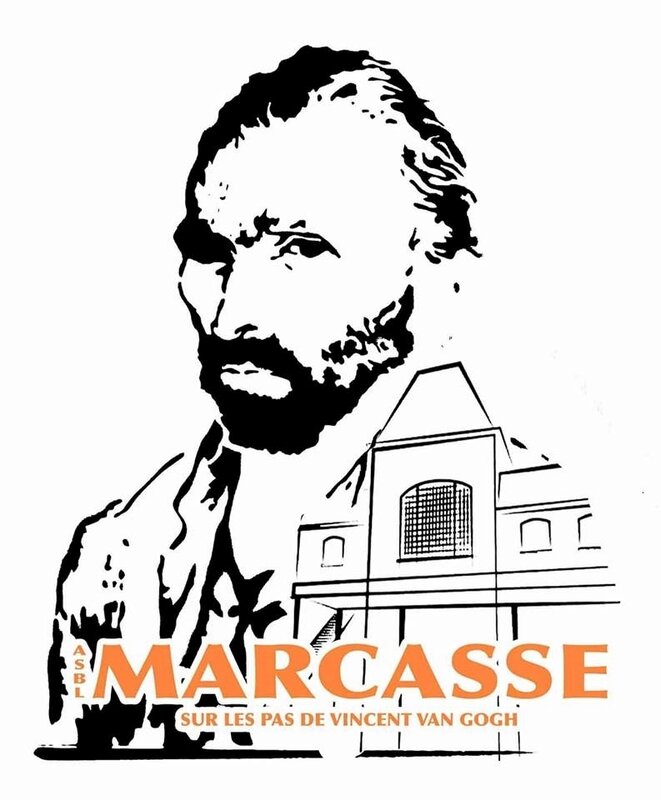 With the logistic support of / Avec le soutien du
Service cinéma de la Province de Hainaut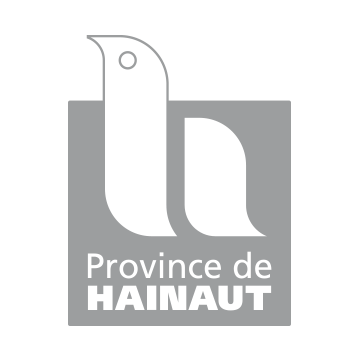 And the financial support of / et l'aimable soutien financier de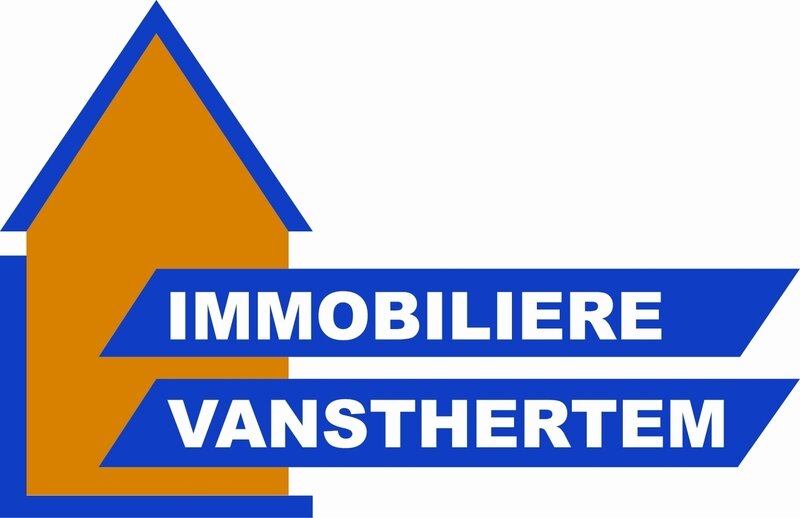 The Marcasse coal mine
Marcasse is the colliery where Vincent Van Gogh went donw 700m deep in the mine to discoverthe hard work conditions of the miners during the time he worked as an evangelist in the Borinage (Spring 1879).
In 1955 Vincente Minelli and Kirk Douglas came to Marcasse to record some scenes of the "Lust for Life" movie.
---
How to get to Marcasse ?
The Marcasse coal mine is located only 10 km west of the town of Mons
and 2 km from the E19 Brussels - Paris and E42 Lille - Liège - Cologne motorways (junction 25 : Saint-Ghislain)
Nearest railway stations : Mons (10 km) and Saint-Ghislain (4 km)
Nearest airports : Brussels - Brussels-South - Lille
Charbonnage de Marcasse
Rue de Marcasse 119
7340 Colfontaine
Belgium
filip.depuydt@netc.eu - +32-(0)487-68 58 59
---
Other Van Gogh activities on July 27 - 28
Balade "Vello"
Sur les traces de Vincent Van Gogh dans le Borinage
Bicycle tour / Fietstocht
Samedi 27 juillet - Saturday, July 27 - Zaterdag 27 juli
11:00 - 15:00
https://www.facebook.com/events/394541157858318/
Picknick / Pique-nique festif :
http://www.visitmons.be/tout-l-agenda/weekend-hommage-a-van-gogh-pique-nique-festif-2513596
an organisation of Vello and Visit Mons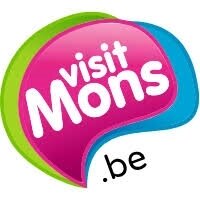 ---
Promenade guidée - Guided walk
Sur les pas de Vincent Van Gogh - In Vincent Van Gogh's steps
in the Borinage
dimanche 28 juillet 2019 - Sunday, July 28, 2019
09:30 - 16:00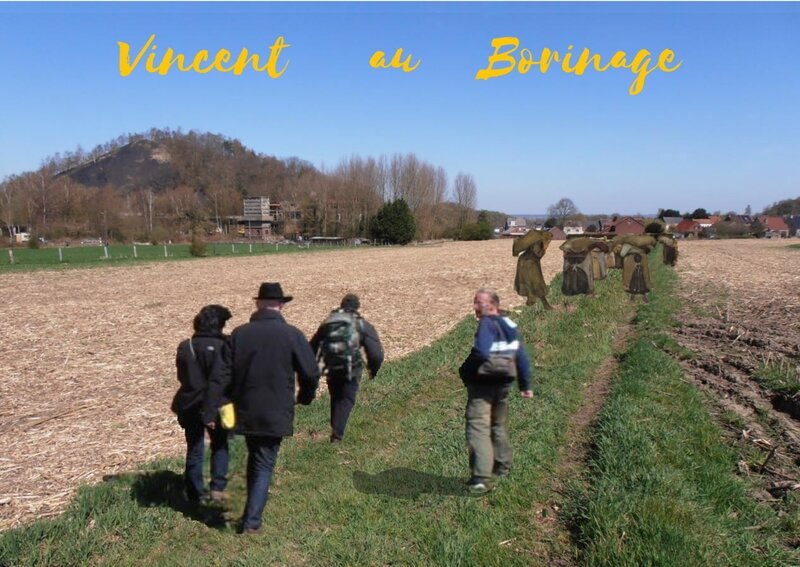 Voir les détails du programme sur autre page sur ce blog / See programme details on other page of this blog
Info : filip.depuydt
---
Need accommodation ?
Special offer by Congres Hotel Van der Valk (Mons)
10% discount on the romm rates of the day.
Book your room directly at the hotel reservation. : +0032 65/39.02.07 ou info@hotelmons.eu.
Use "Van Gogh" as password !!!
(offer valid for the night of Saturday, 27 July only)
Avenue Mélina Mercouri 7 BE 7000 - Mons
Mail: info@hotelmons.eu www.hotelmons.eu