Visit from Croatia
Tea Gudek Snajdar
Culture Tourist .com
E: tea@culturetourist.com
W: www.culturetourist.com
On Tuesday, April 2, 2019 I had the chance to accompany Tea Gudek Snajdar from Zagrebfor a walk in Vincent's steps in Petit-Wasmes. She was invited to Mons and the Borinage by Visit Mons : www.visitmons.be.
Tea is living in Amsterdam at the moment and she decided to follow the Van Gogh Europe route through The Netherlands, Belgium and France.
She started her journey in Amsterdam on March 30, Vincent's 166th birthday) and travelled to Noord-Brabant where Vincent Was born. Tea toured through that region to visit Zundet, Etten-Leur, Nuenen and Tilburg before crusing on to Antwerp where Vincent also lived for a while before he moved to Paris.
She arrived in Mons this morning and took the bus to Petit-Wasmes in the company of Manon (Visit Mons) to join me for a walk to the Van Gogh House, the "Salon du Bébé" where Vincent did his Bible readings, the Marcasse coal mine where Vincent went down 700m deep in the mine. The walk ended in front of Ossip Zadkine's scupture before taking the bus back to Mons.
Tea and Manon at the Van Gogh House in Petit-Wasmes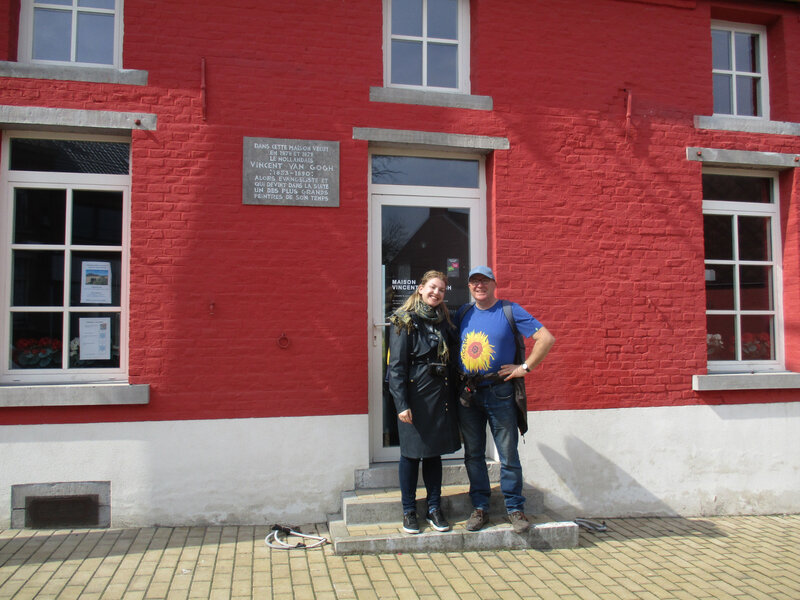 Tea and me in front of the Van Gogh House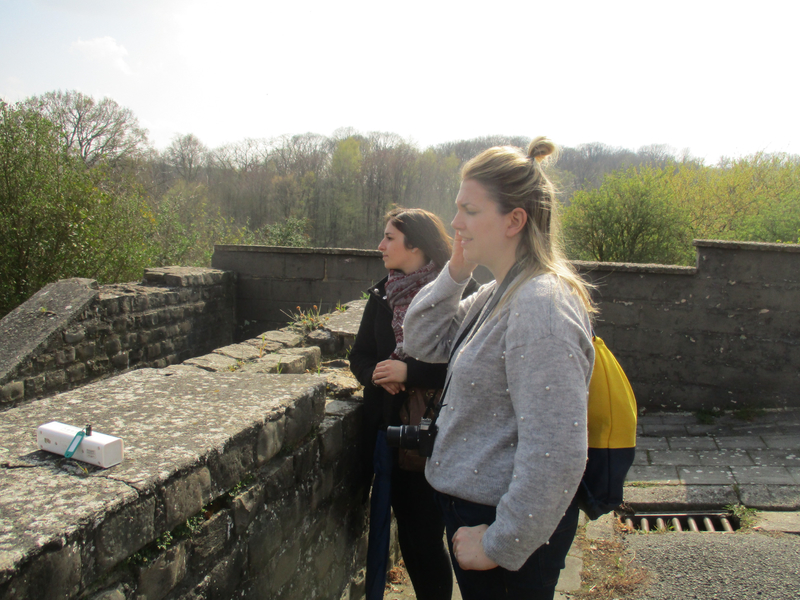 Manon and Tea at the top of the Rampe des Ecoliers
Manon and Tea watching the slag heaps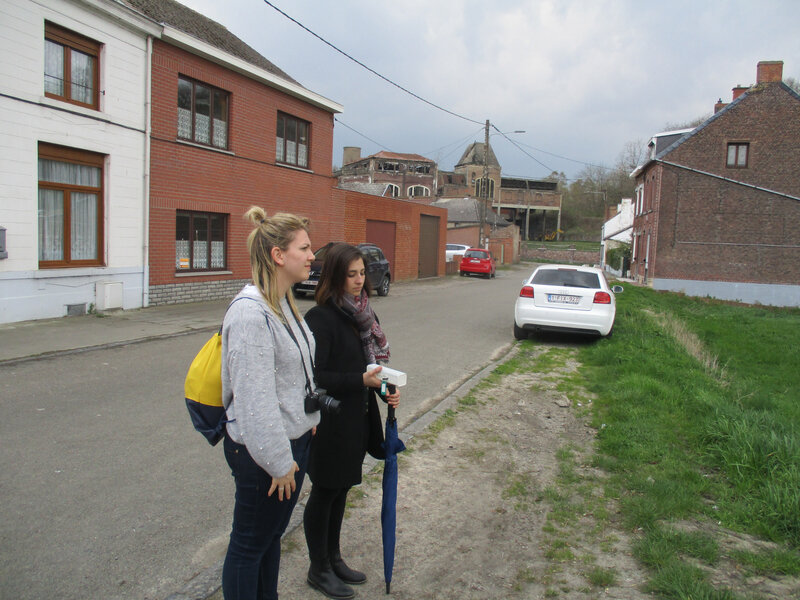 Near the Marcasse coal mine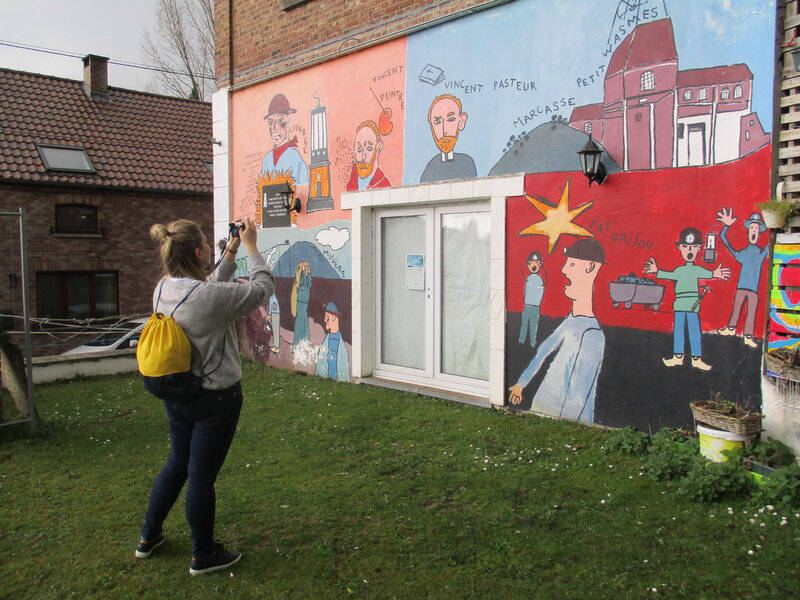 Tea in front of the mural painting at Marcasse
Tea, Nadine (owner of Marcasse) and Manon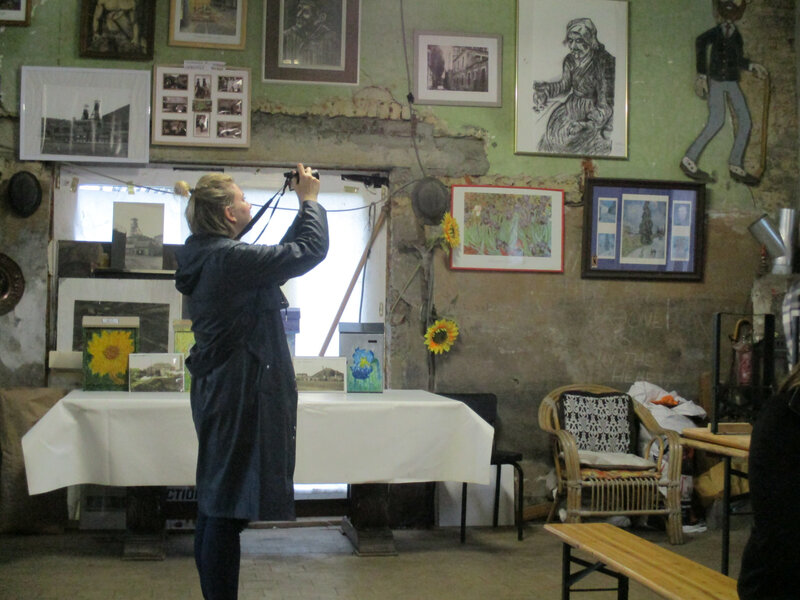 Tea at the visitor's room of Marcasse
Singing in the Rain in front of the Van Gogh bust by Ossip Zadkine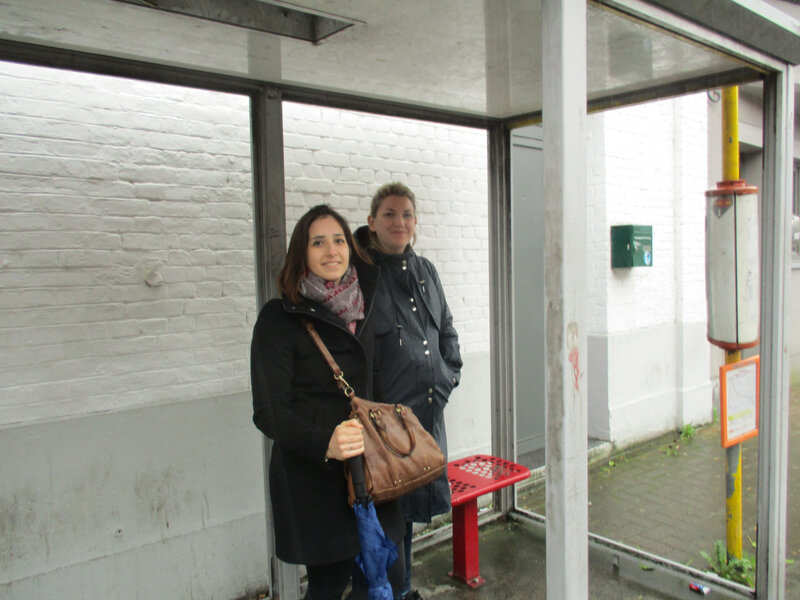 Waiting for the bus
Tea is now travelling on by train to Paris, Auvers-sur-Oise and all the way down to te Provence, just as Vincent did 135 years ago..
You will soon have the opportunity to read all Tea's Van Gogh adventures on her cultural tourisme blog www.culturetourist.com
Thanks a lot for coming over to the Borinage Tea. It was really nice to be your guide !!