Samedi 6 avril 2019
Sur les traces de Vincent Van Gogh à Londres
Affiche de l'expo "Van Gogh and Britain"
Je n'ai pas fait de photos dans l'exposition, mais étais agréablement surpris d'y retrouver, parmi ses chef-d'oeuvres, le dessin "Mineurs marchant dans la neige" que Vincent a dessiné à Cuesmes en 1880, que voici.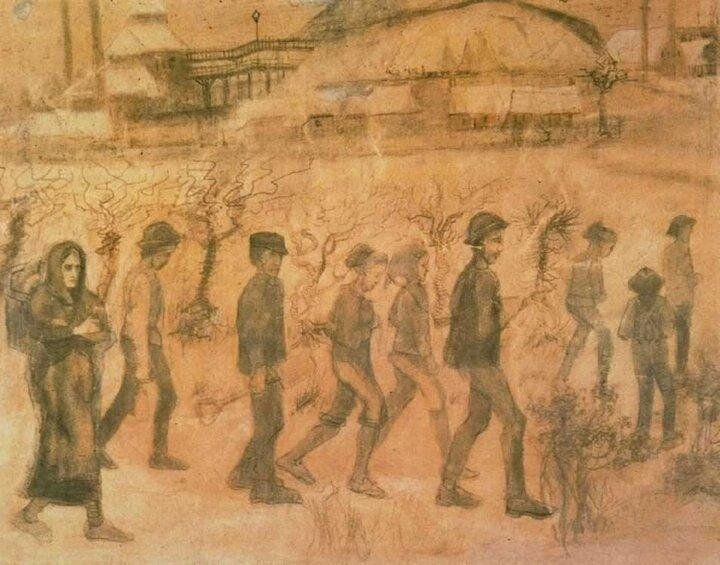 Vincent Van Gogh - Mineurs marchant dens la neige (Cuesmes, 1880)
collection Van Gogh Museum
A new friend !!
L'exposition sera accessible jusqu'au 11 août 2019
Tate Britain
"Van Gogh and Braitain"
Info : https://www.tate.org.uk/whats-on/tate-britain/exhibition/ey-exhibition-van-gogh-and-britain
Ce voyage à Londres était aussi l'occasion de retrouver des "vieux amis"...
Rencontre avec Jenny et Steve que j'ai accueillis dans le Borinage en novembre dernier.
avec Jenny et Steve devant la National Gallery
Brixton
A quelques kilomètres au sud de Londres, on peut retrouver la maison dans laquelle Vincent à logé chez Madame Loyer à Brixton.
Cette maison a été achetée par une famille chinoise qui est en train de la restaurer. Après cette restauration, la maison va servir comme résidence d'artistes.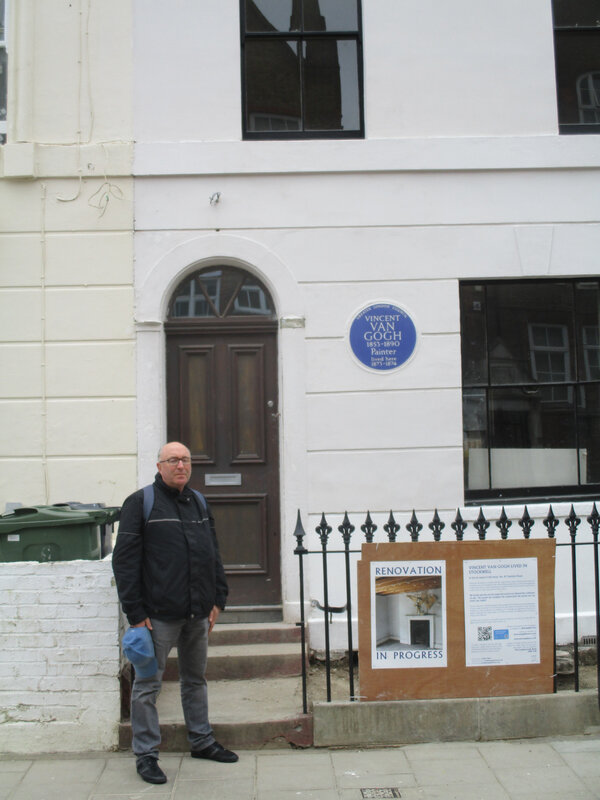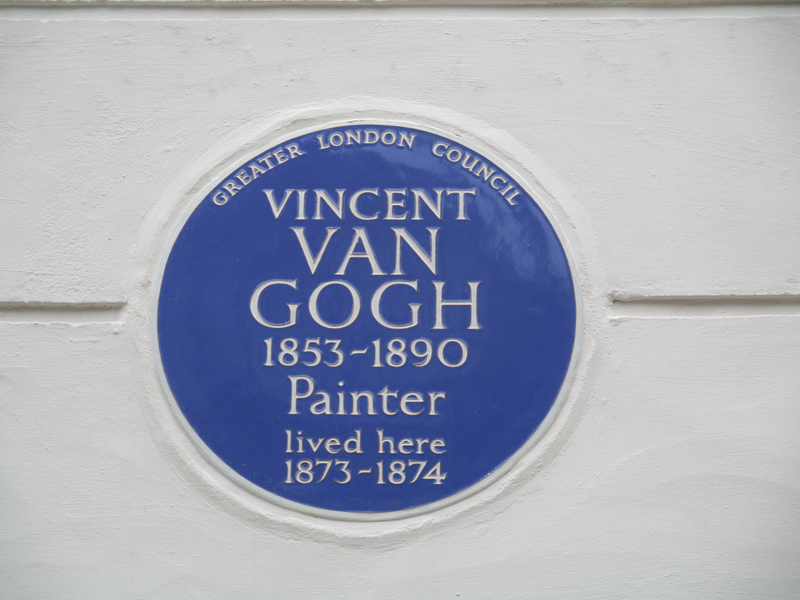 A seulement quelques dizaines de mètres de la maison, on retrouve une allée appelée...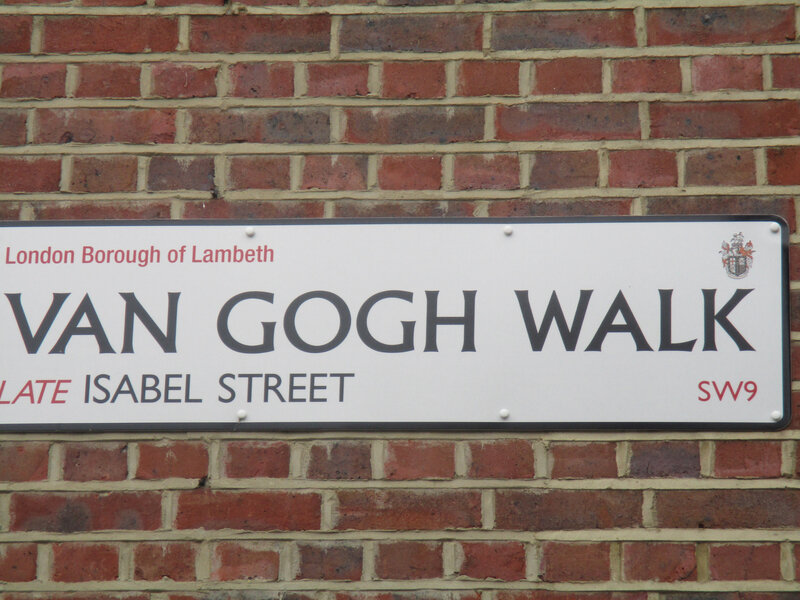 On y a installé des panneaux informatifs, des bordures reprennant des phrases reprises des lettres de Vincent à son frère Theo, et une sculpture de l'artiste anglais Anthony Padgett. Il s'agit d'un buste de l'artiste créé après des analyses des différents portraits de Van Gogh.
Une copie de ce même buste va être inauguré à Mons le 17 mai 2019 prochain.
Infos sur le projet "A year with Vincent" de Anthony Padgett :
http://anthonydpadgett.tripod.com/vincentindex.html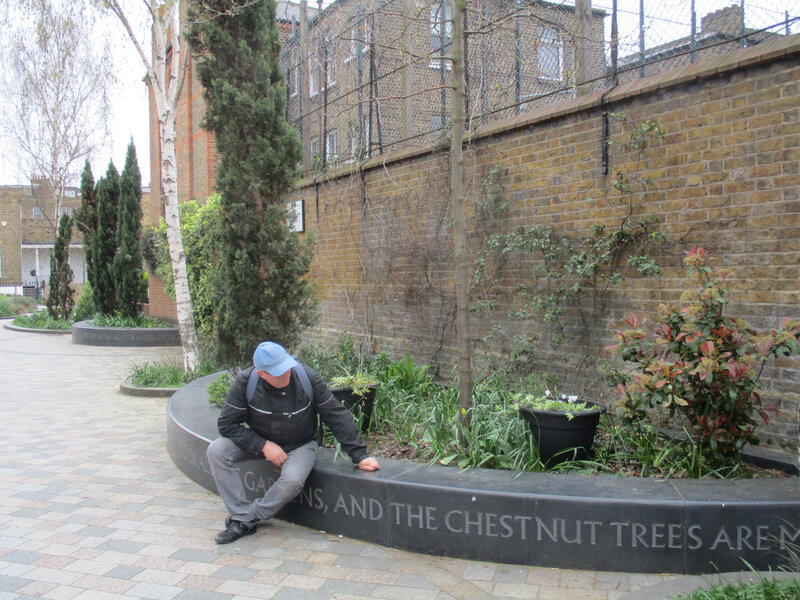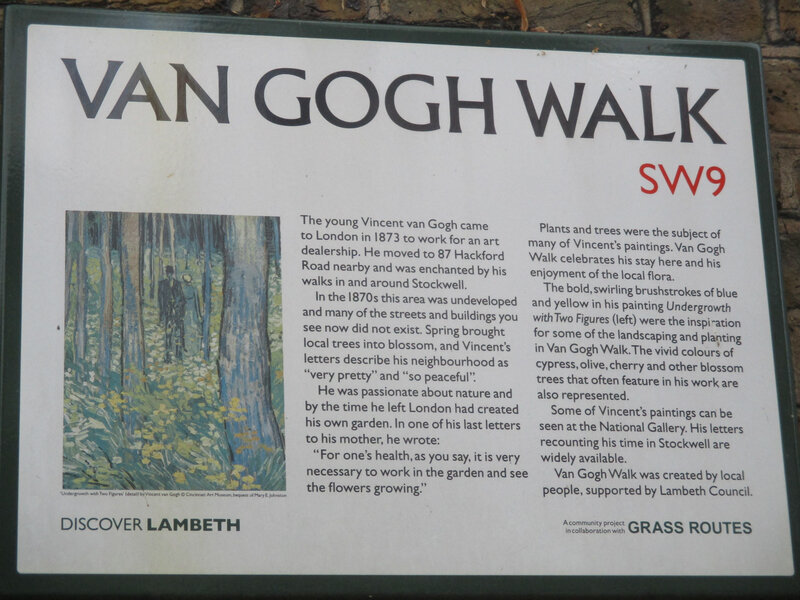 Devant le buste Van Gogh de Anthony Padgett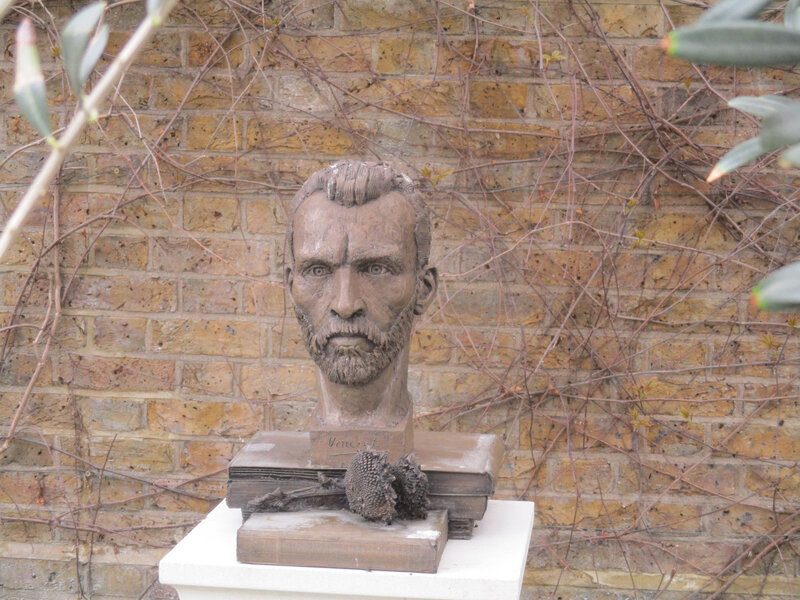 Le buste Van Gogh de Anthony Padgett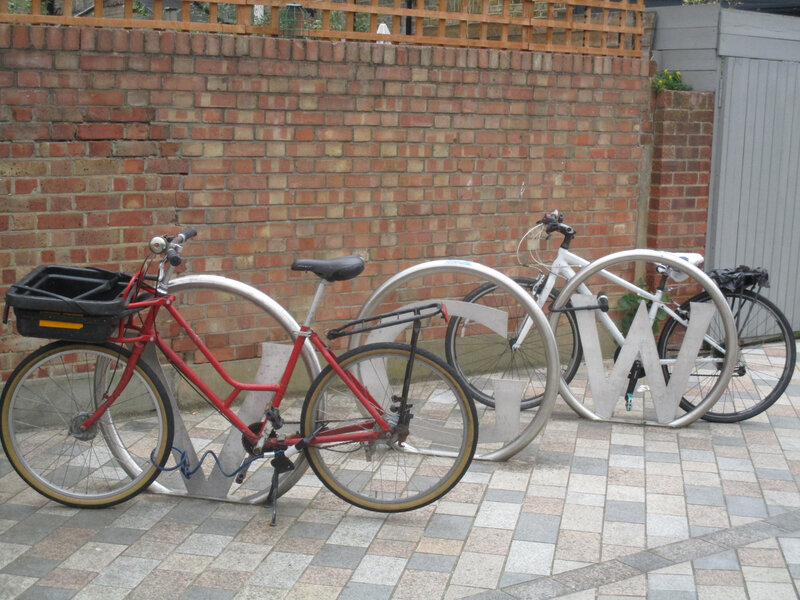 Même les porte-vélos sont dédiés à Vincent.
A quelques rue de la maison, on retrouve la San Mei Gallery qui s'occupe de la rénovation et de la gestion de la Van Gogh House.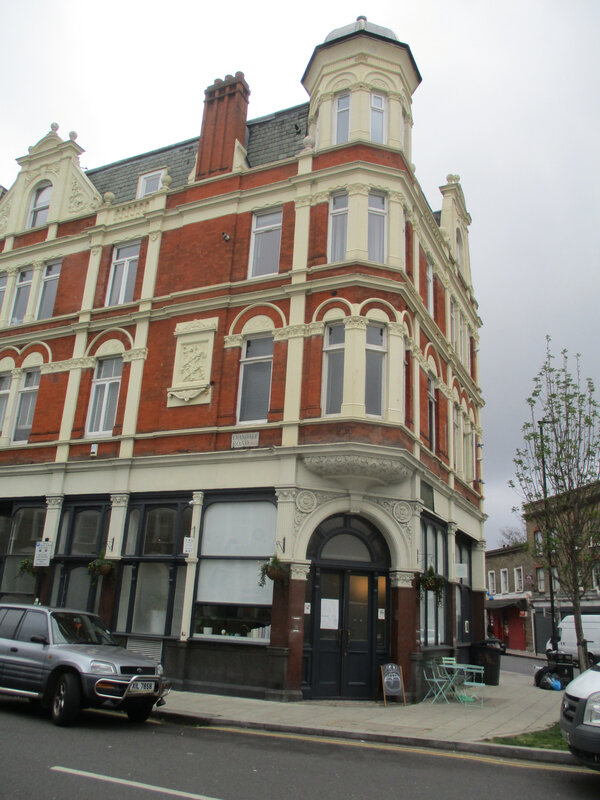 La San Mei Gallery (Brixton)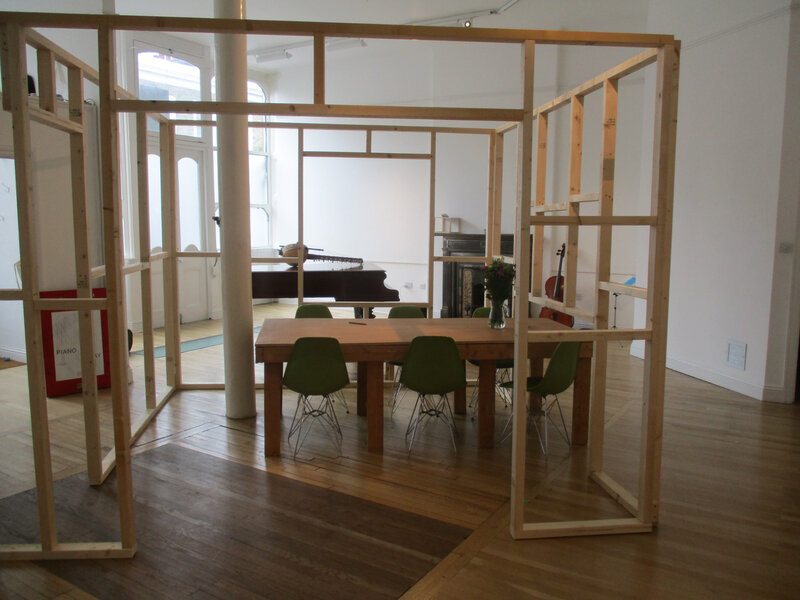 La structure "Maison Van Gogh" (encore en construction)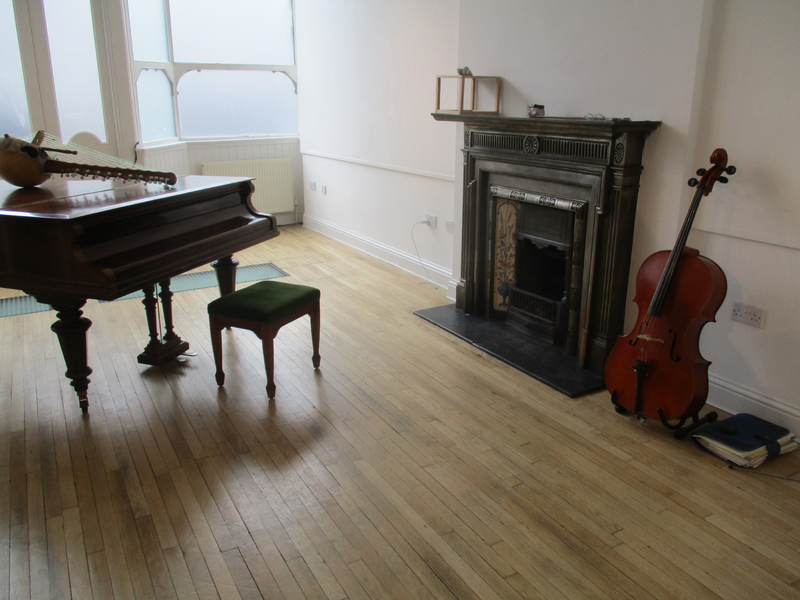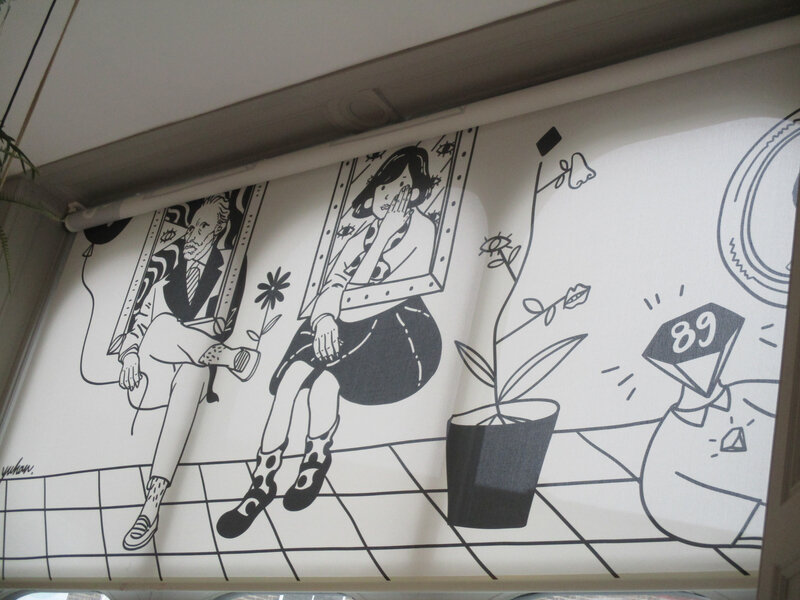 Nos sympathiques hôtes du jour.
Info San Mei Gallery - Loughbourough Road à Brixton
https://www.sanmeigallery.co.uk/about-us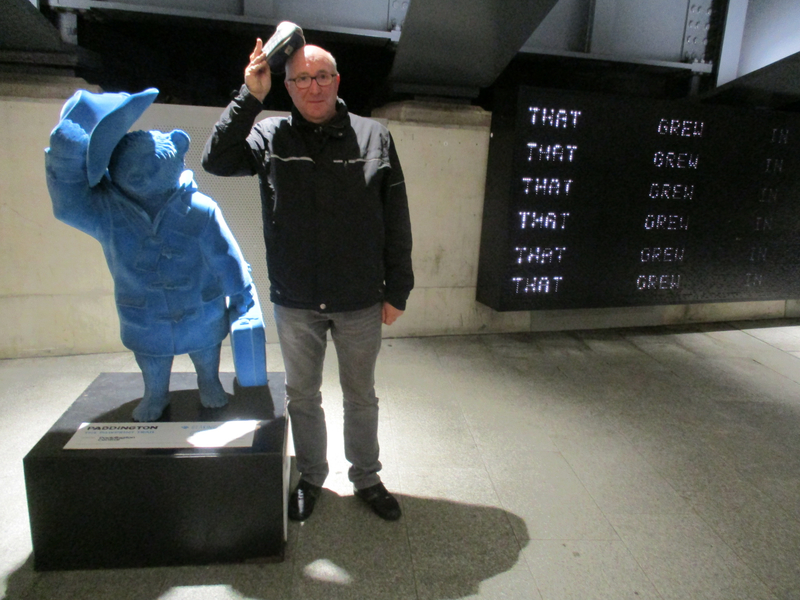 Mais bien sûr, il n'y a pas que Van Gogh à Londres !!!