Saturday, 27 April 2019
Two groups from Flanders visit Marcasse to discover the coal mine where Vincent went down 700m under ground.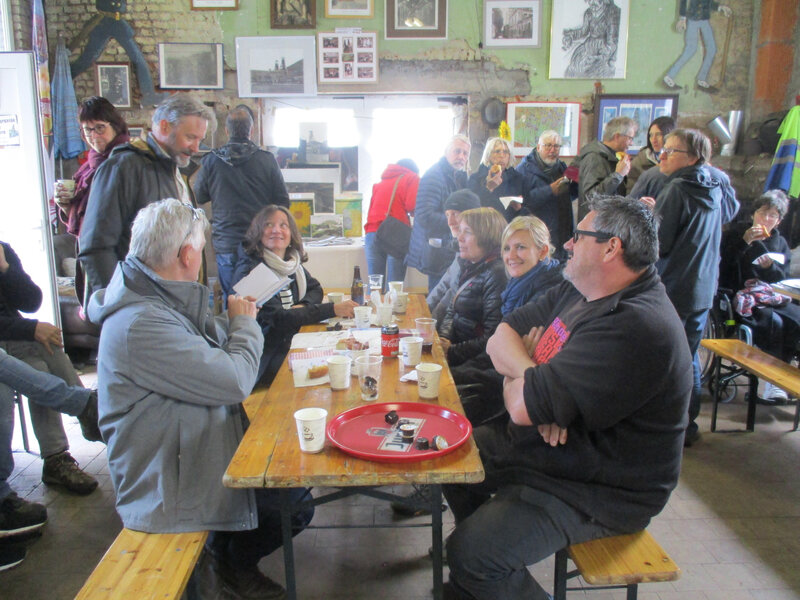 Picknick at Marcasse
Demo of a typical folk game me in the Borinage : Crossage au Paillet.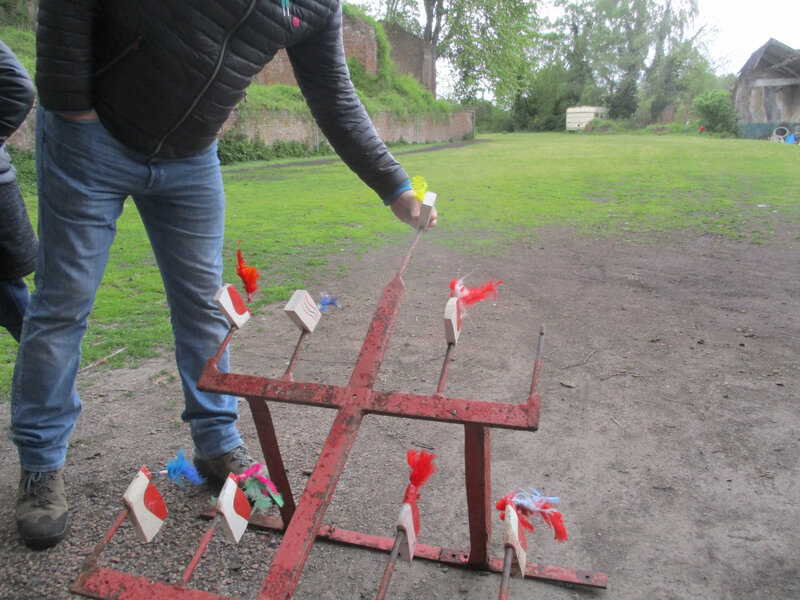 The "Paillet" with "coq and poules"
A game to be played with elegance and precision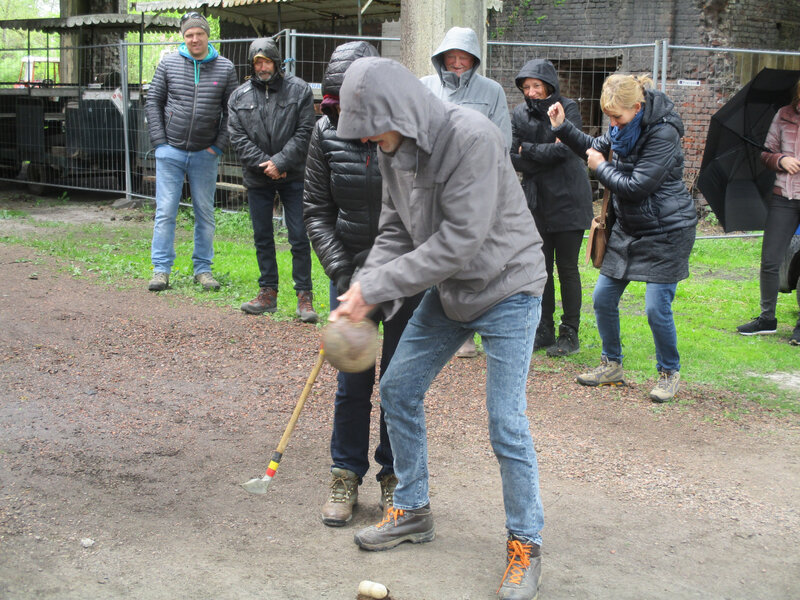 Find the good swing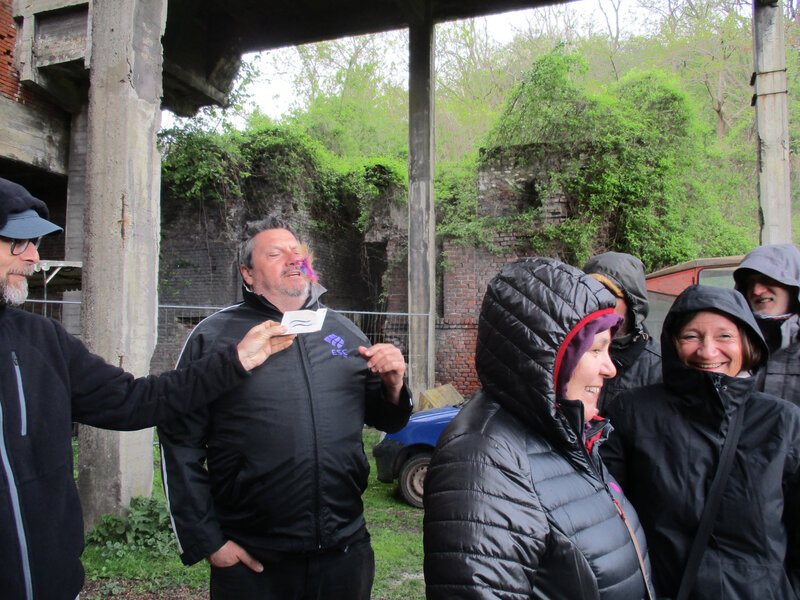 The trophy
Is everybody happy ?
Next to the flemishgroups, there were also 2 real Van Gogh fans from the Tarn (southern France) who follow the Van Gogh route from the Provence to The Netherlands ... by bicycle !!
Here are Marie and Gérard
Marie and Gérard, the cyclists from the Tarn.
They may be spotted in The Netherlands during the coming days !
Sunday, 28 April 2019
"Fête du Terroir et de la Mémoire" of the Parc Naturel des Hauts-Pays.
The feast took place at the Abbaye de la Court in Wasmes, former farm belonging to the monks of the Saint-Ghislain Abbey. Nowdays, the remaining buildings are used as a hotel school.
One of the day's activities was a Van Gogh walk. 24 persons followed the guide !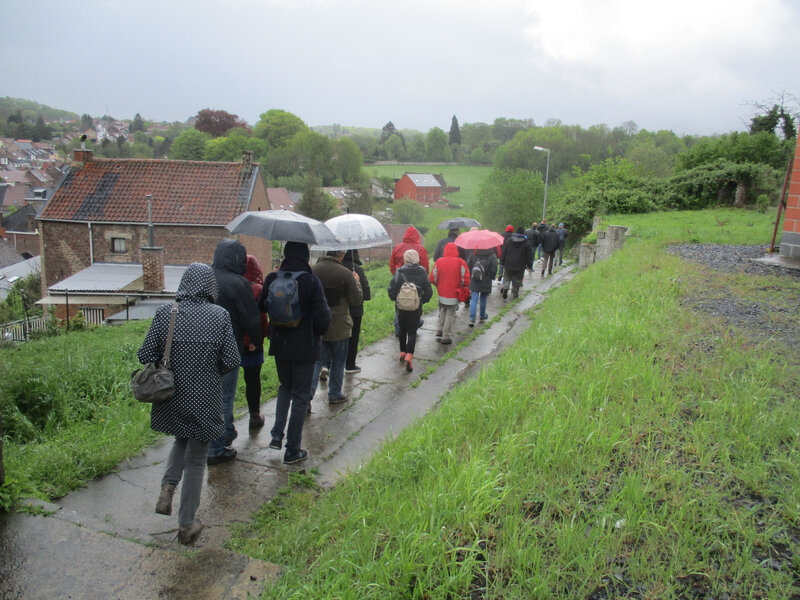 Walking in the rain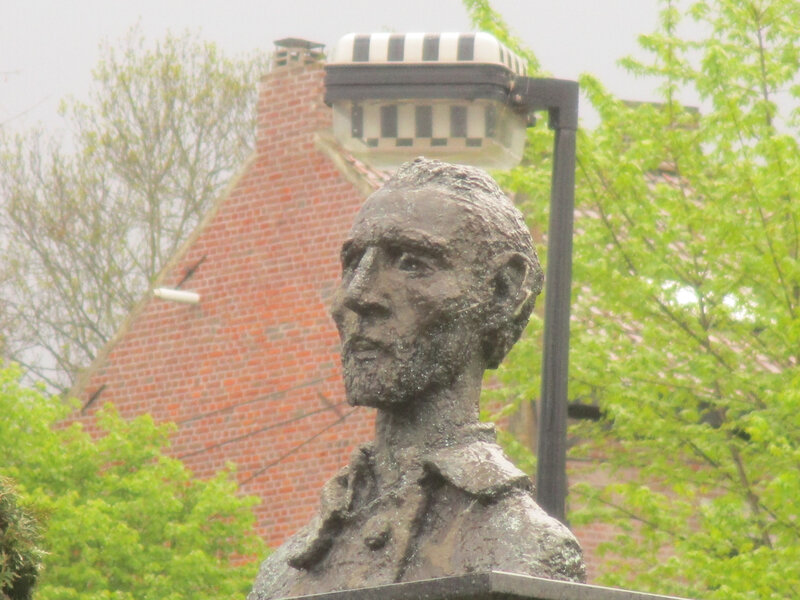 Vincent is watching you ! Sculpture by Ossip Zadkine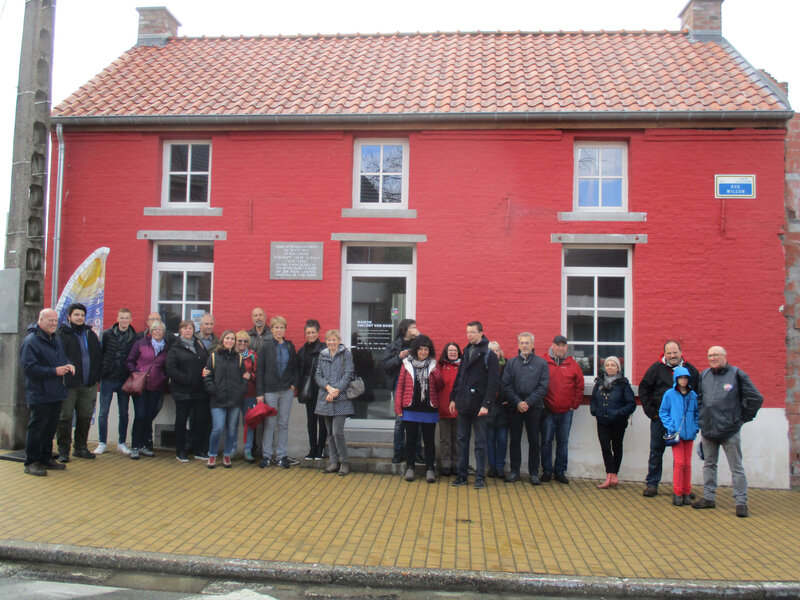 The Van Gogh House in Petit-Wasmes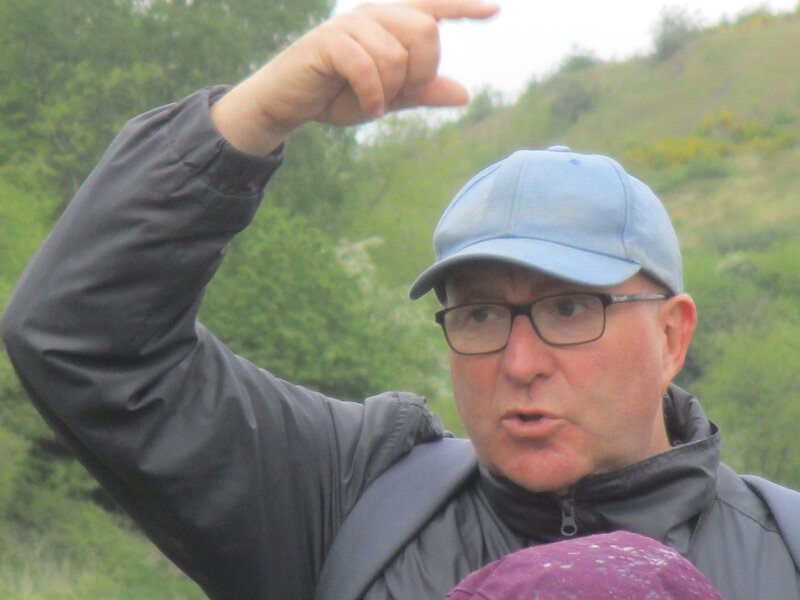 This is your guide speaking...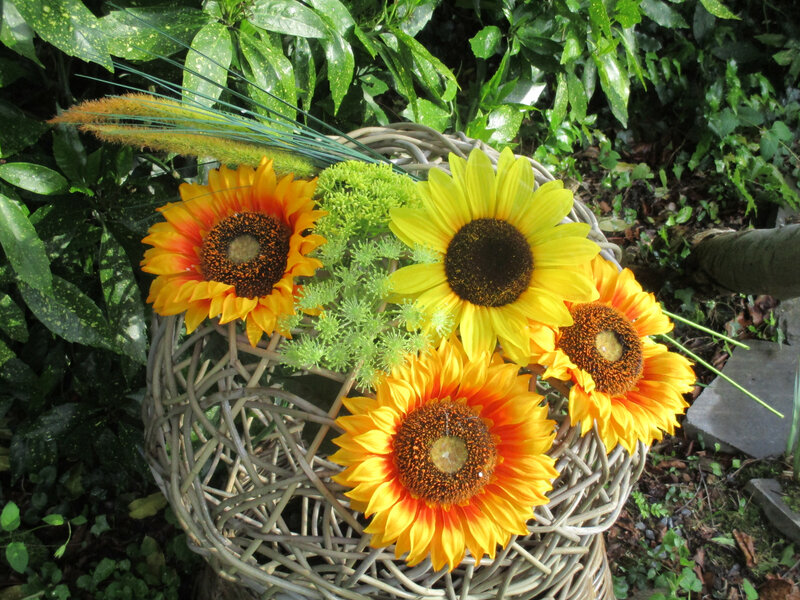 Sun flowers made by the students of the IEPS local school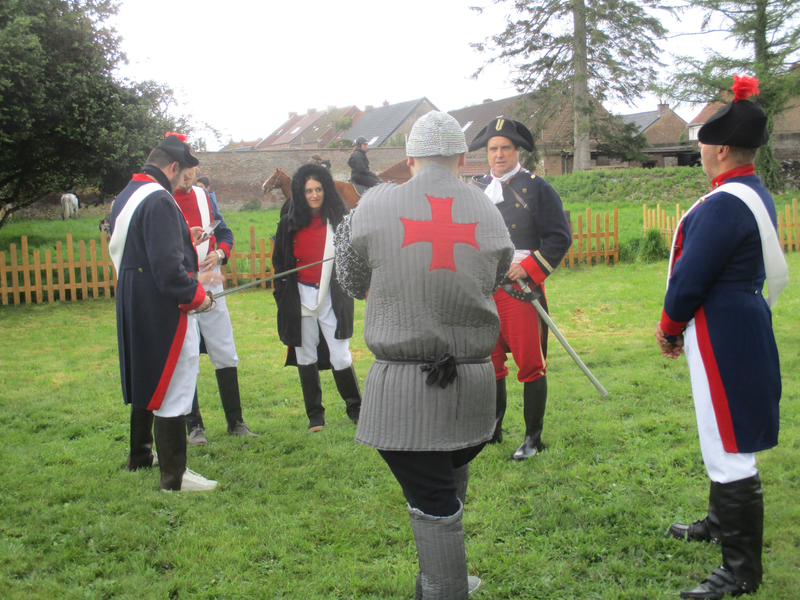 Medieval raiders and french revolutionary soldiers meet in Wasmes in 2019 !