Follow Walter Michael DeForest
on his 79-day tour through Europe
On Sunday, June 23, artist Walter Michael DeForest left New-York for a 79-day journey through Europe in search of Vincent Van Gogh.
His european tour will start in London on June 25 and the first stop will be Mons at the end of the same day.
On Wednesday, June 26, Walter will discover the Van Gogh places in the Borinage and he will give a workshop for children in the school of Petit-Wasmes.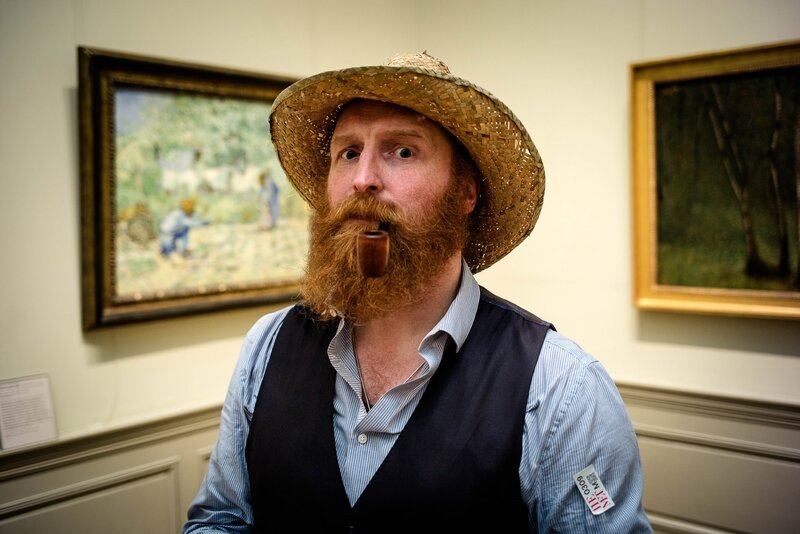 Suivez Walter Michael DeForest
durant son voyage de 79 jour à travers l'Europe
Le dimanche 23 juin, l'artiste Walter Michael DeForest quittait New-York pour son voyage de 79 jours à travers l'Europe à la recherche de Vincent Van Gogh.
Ce tour européen démarrera à Londres le 25 juin. Le premier arrêt sera la ville de Mons à la fin de la même journée.
Le mercredi 26 juin, Walter découvrira les lieux Van Gogh dans le Borinage. Il organisera aussi un workshop avec les enfants de l'Ecole Busiaux de Petit-Wasmes.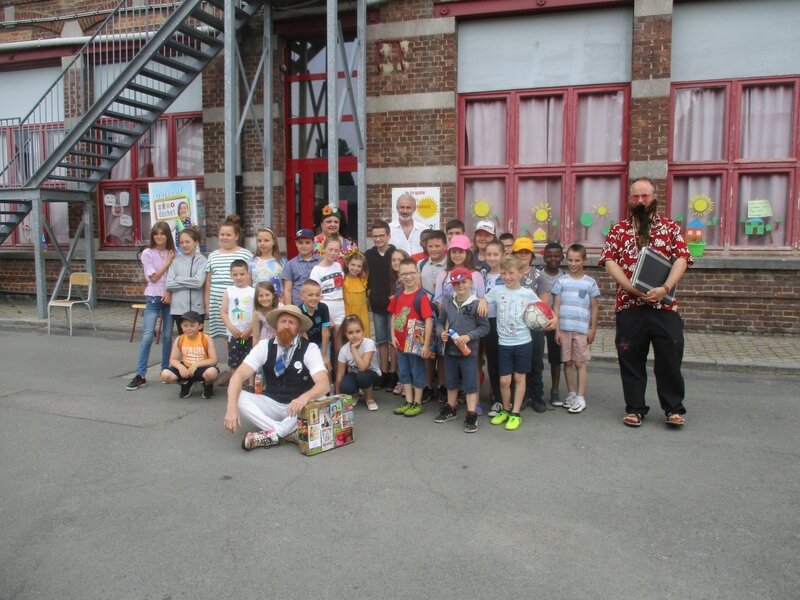 Arrival at the Ecole Busiau in Petit-Wasmes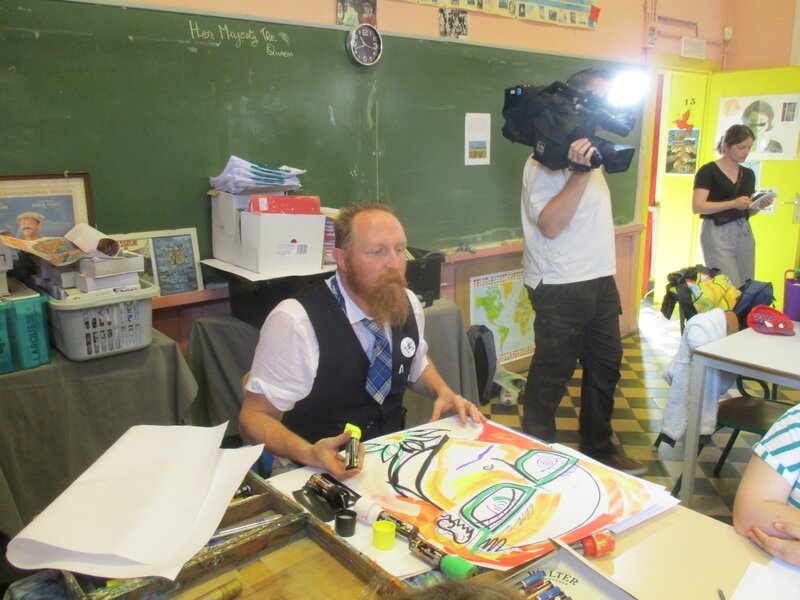 Vincent's story telling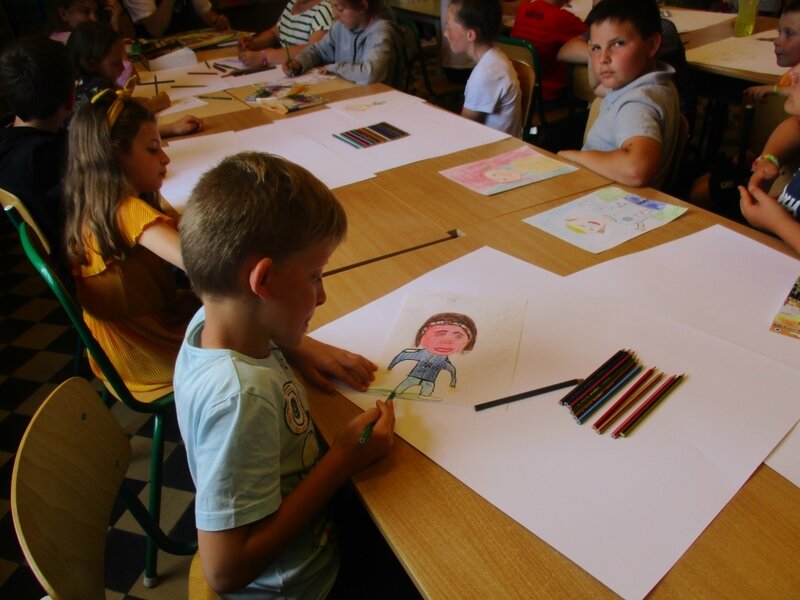 Kids at work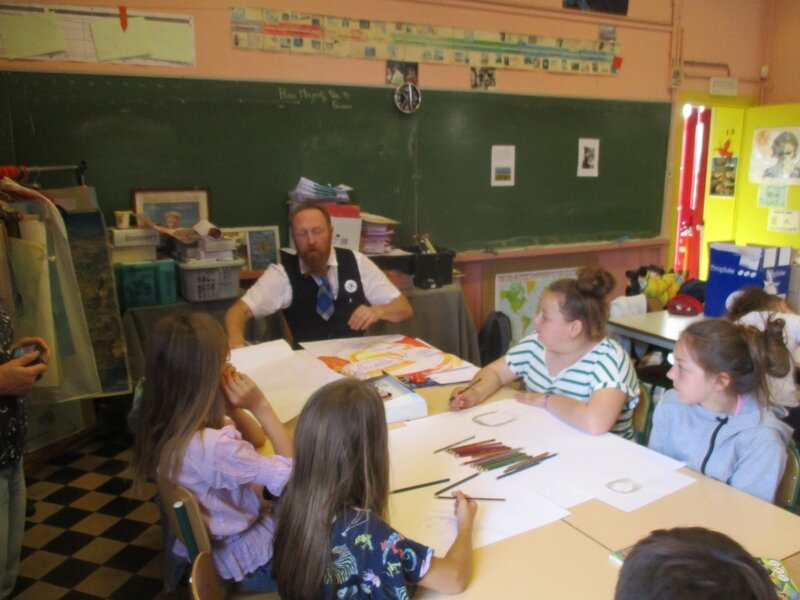 Listening to Vincent's story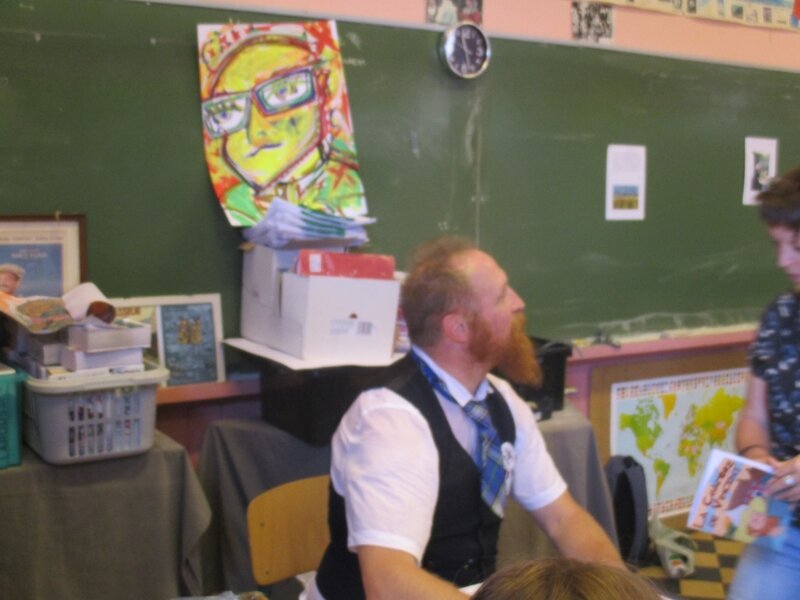 Walter in action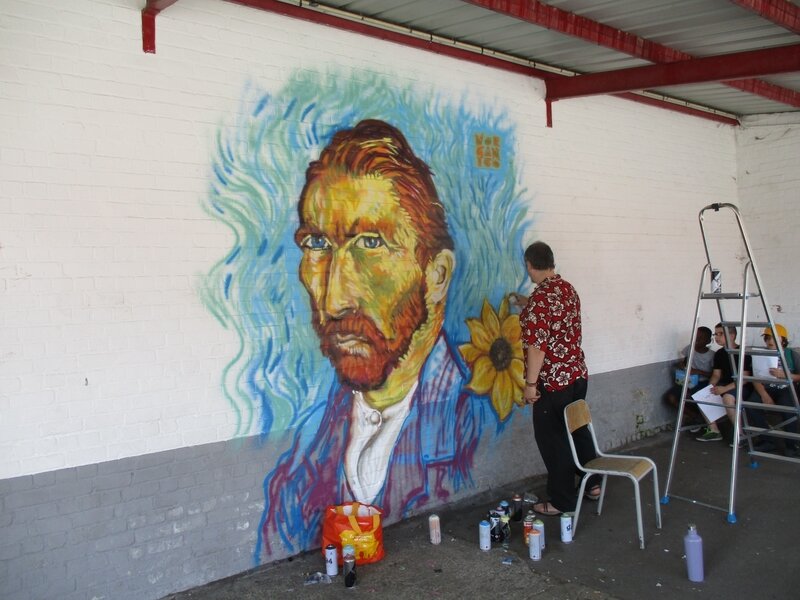 In the meantime in the schoolyard : surprise, surprise...
Morgan working on his mural Van Gogh painting.
Vincent is back in Petit-Wasmes !!!
Vincent & Vincent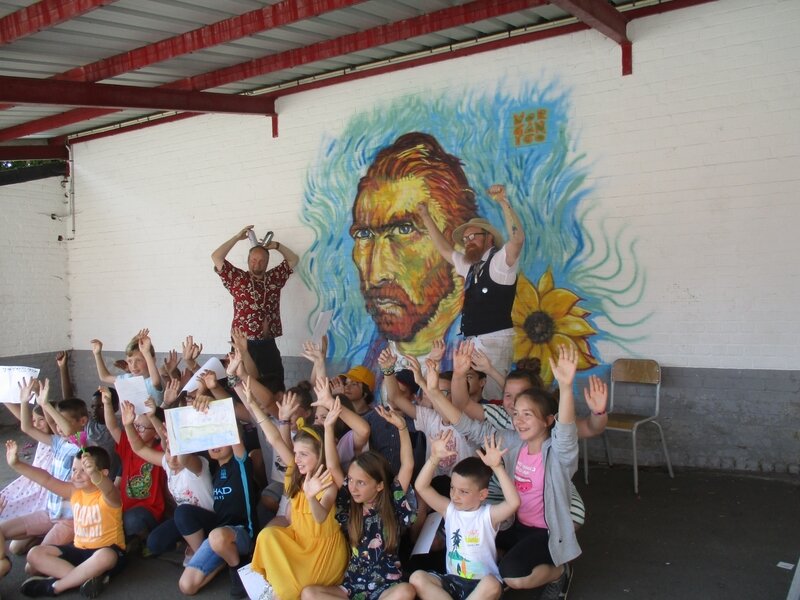 Morgan and the children in front of the mural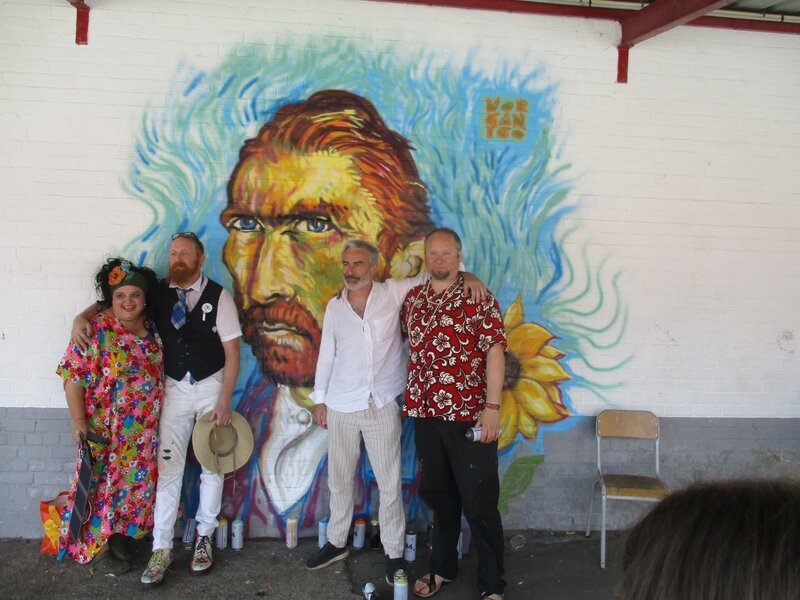 Liz, Walter, Lenny & Morgan. What a team !!!!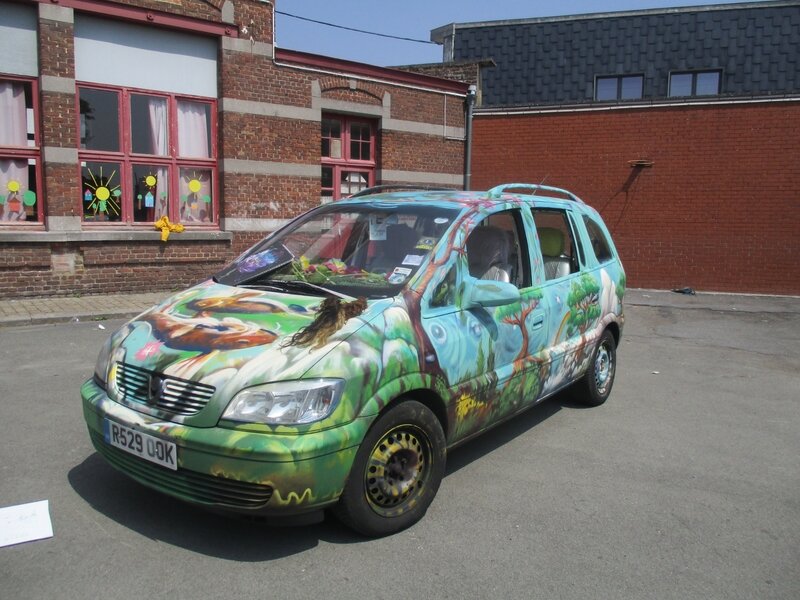 The Van gogh Mobile in the schoolyard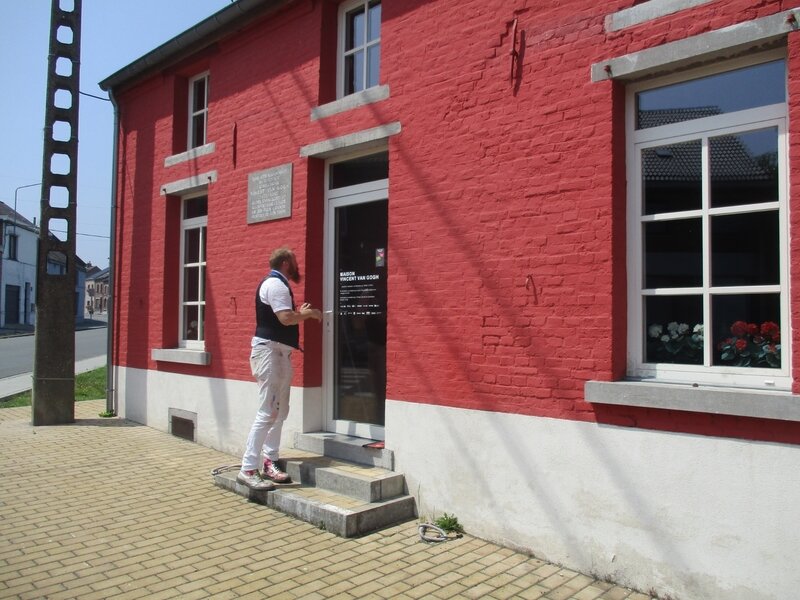 Vincent back at home with the Jean-Baptiste Denis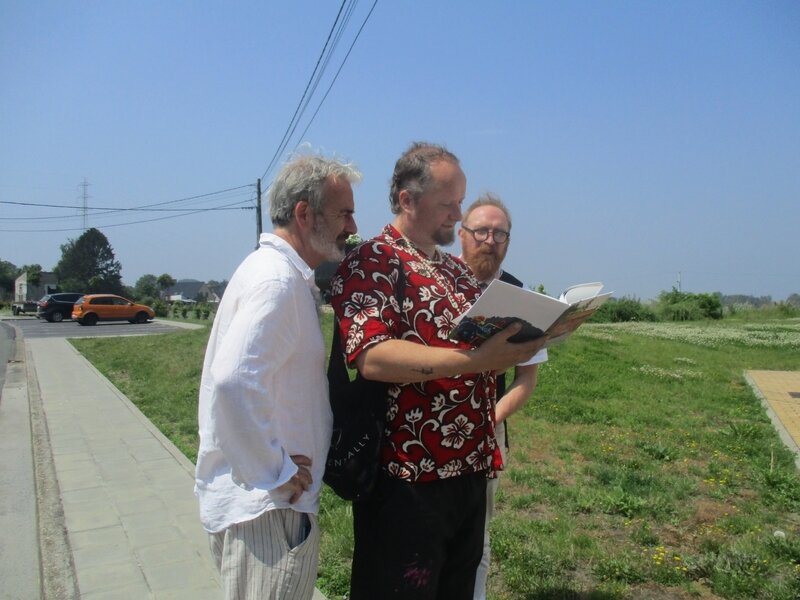 Lenny (still in white), Morgan and Walter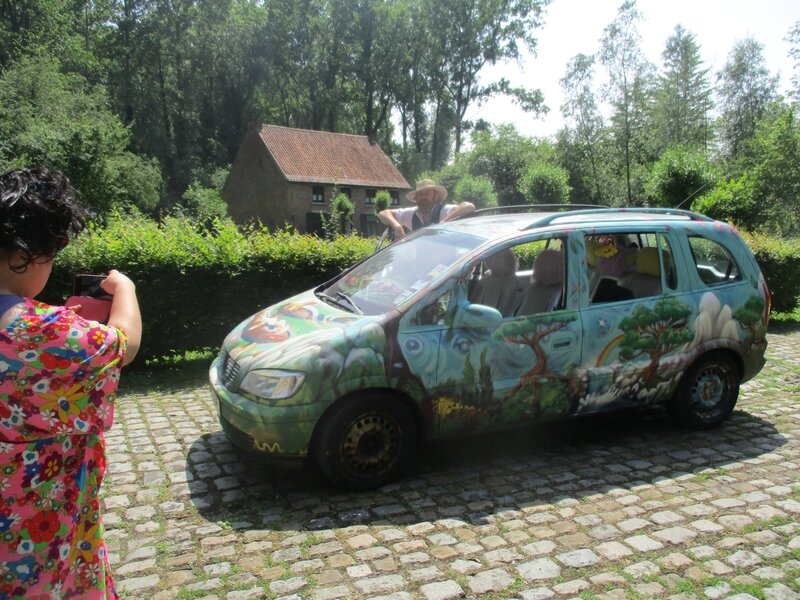 The Van Gogh Mobile in front of the Van Gogh House in Cuesmes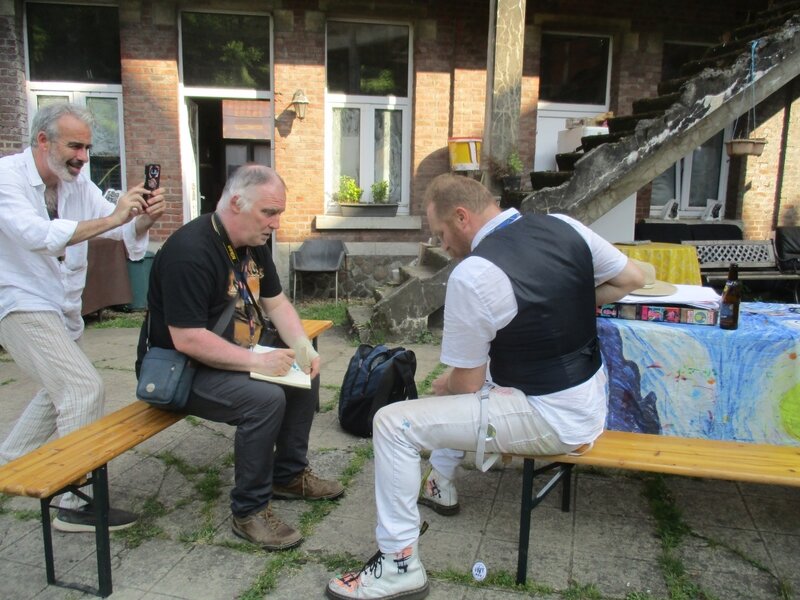 Walter being interviewed by Pascal Tierce (La Province daily newspaper) at the Marcasse coal mine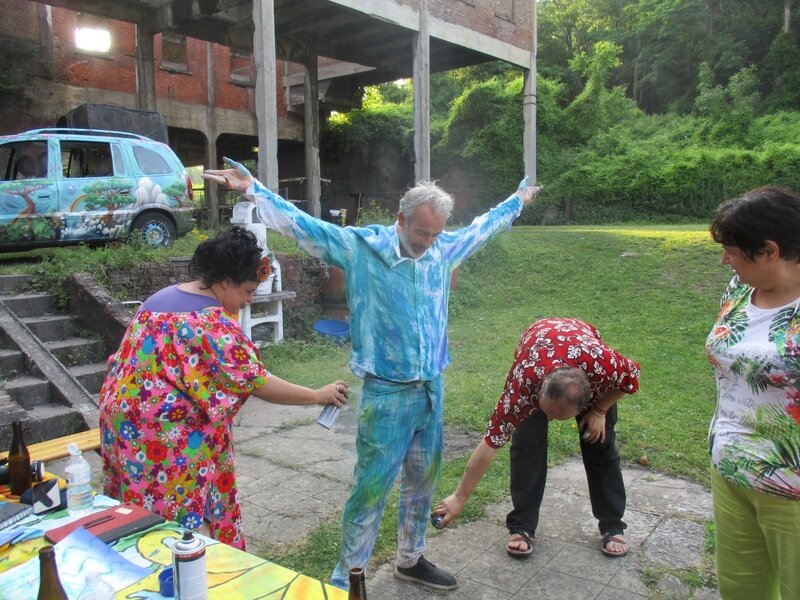 Lenny being "smurfed" by Liz and Morgan at the Marcasse coal mine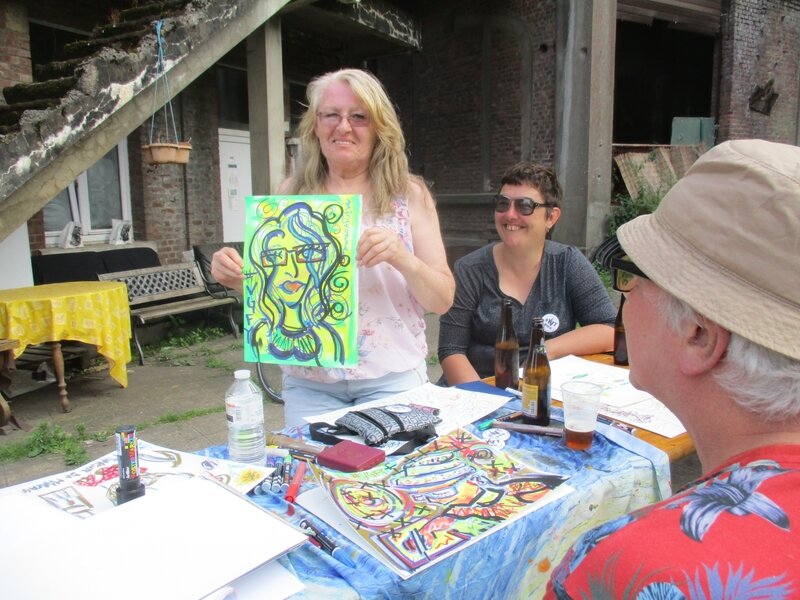 Maryvonne and Manu at the end of the workshop
The complete team at Marcasse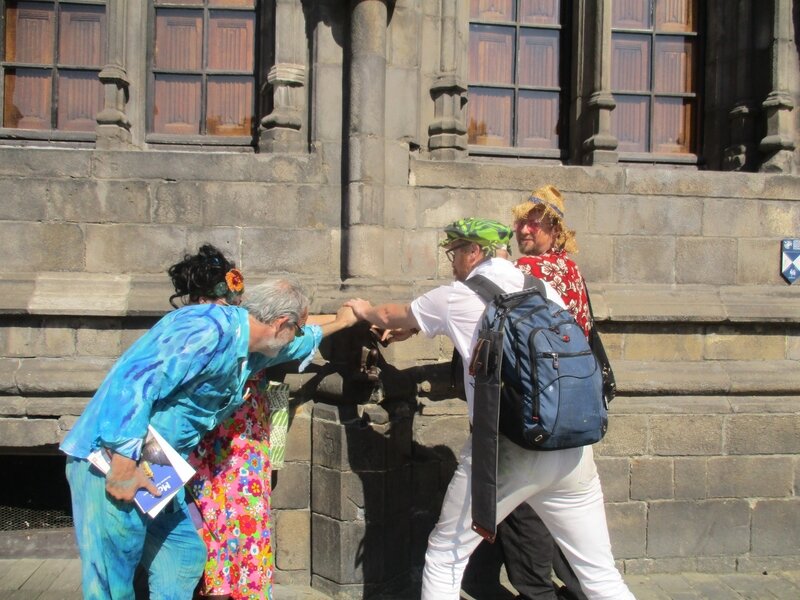 The crew caressing the little monkey (Singe du Grand Garde) in Mons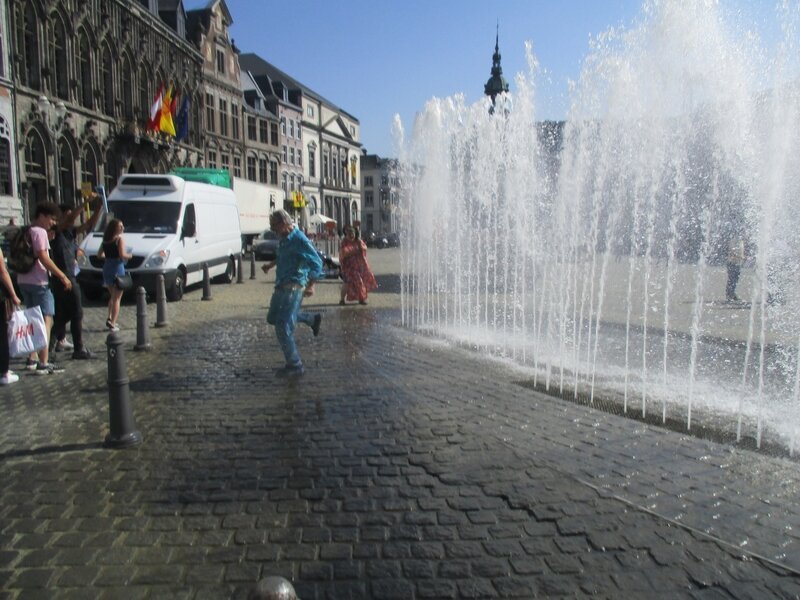 Lenny's touch down after his leap through the fountain on Mons Grand-Place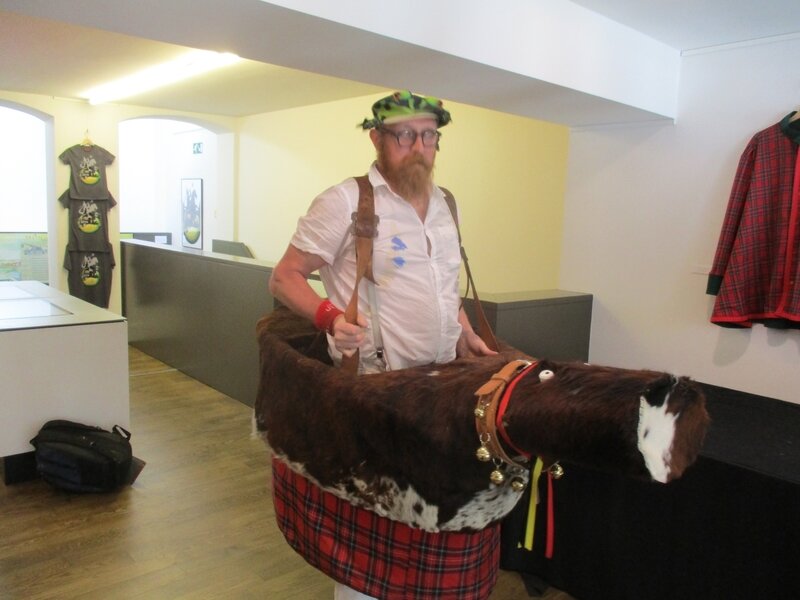 Vincent as a "Chin Chin", of of the folkloristic figures of Mons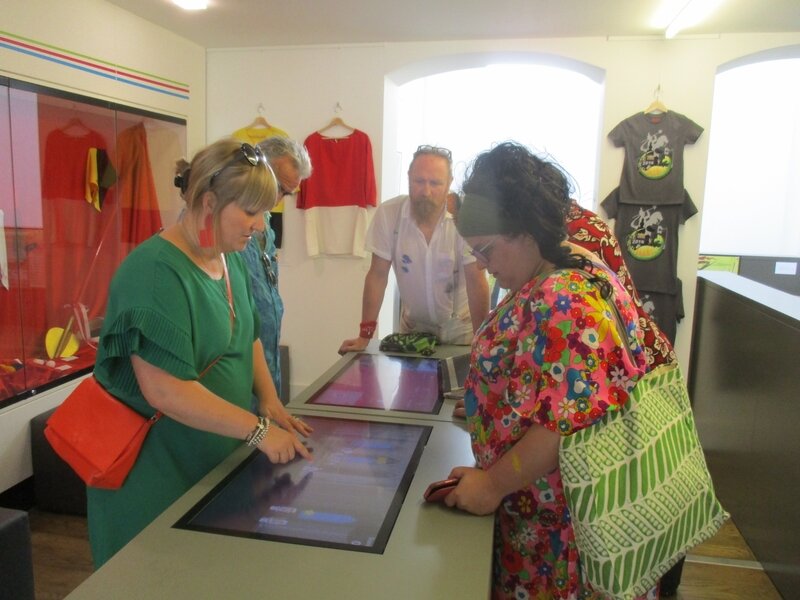 Natacha Vandenberghe (Managing Director ons) explaining the annual Doudou festival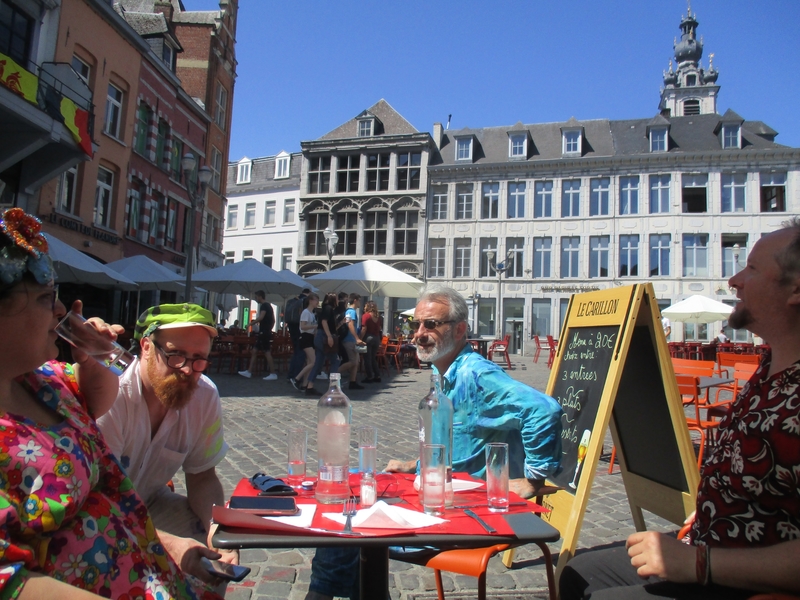 Lunch in sunny Mons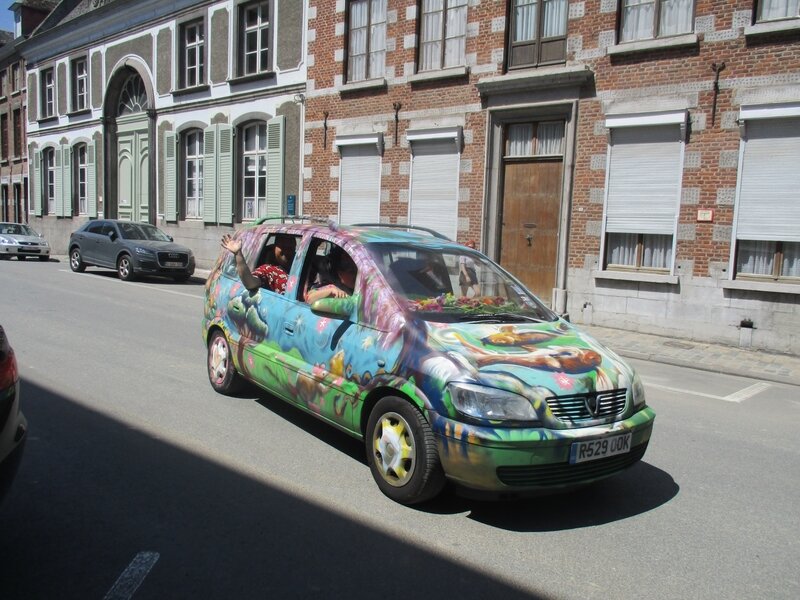 Time to leave for Auvers-sur-Oise.
Many thanks to the 4 of you for thee two fantastic days we spent together !
See you again at the end of July !!!
Reportage Télé Mons-Borinage
Un New-Horkais sur les traces de Vincent Van Gogh
https://www.telemb.be/article/colfontaine-un-new-yorkais-sur-les-traces-de-vincent-van-gogh
Van Gogh – Find yourself : http://www.waltermichaeldeforest.com/
79 day tour following Vincent to Edinburgh :
http://www.waltermichaeldeforest.com/uncategorized/79-day-tour-following-vincent-to-edinburgh/
Walters journey will continue southbound to to Auvers-sur-Oise on Thursday, but he will come back to Mons during the Van Gogh weekend to take place on July 27-28 !
We wish him and his friends a pleasant journey
Le voyage de Walter se poursuivra jeudi direction sud, à Auvers-sur-Oise, puis en Provence, mais il rerefera escale à Mons durant le week-end Van Gogh du 27-28 juillet prochain.
Nous lui souhaitons, ainsi que ses amis, un agréable voyage !