Movie review and analysis of the two movies that chronicle the life of Vincent Van Gogh : "Lust for Life" (1956) and "Vincent & Theo" (1990).
by Michel Akkerman
This video is for entertainment purpose only. I do not own any copyrights to the films "Vincent & Theo" or "Lust for Life".
Part 1 : https://www.youtube.com/watch?v=bo8bbZEBYTc
Part 2 : https://www.youtube.com/watch?v=MYp1f9vELAc
Lust for Life (1956) is a MGM (Metrocolor) biographical film about the life of the Dutch painter Vincent van Gogh, based on the 1934 novel by Irving Stone and adapted by Norman Corwin.
It was directed by Vincente Minnelli and produced by John Houseman. The film stars Kirk Douglas as Van Gogh, James Donald as his brother Theo, Pamela Brown, Everett Sloane, and Anthony Quinn, who won an Oscar for his performance as Van Gogh's fast friend and rival Paul Gauguin.[
Trailer "Lust for Life" (1956):
https://www.youtube.com/watch?v=2Z3xHMNHQUs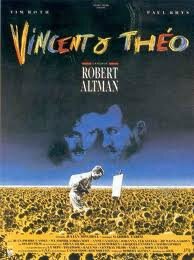 Vincent & Theo is a 1990 biographical drama directed by Robert Altman, starring Tim Roth and Paul Rhys. The movie is an exploration of the relationship between Vincent van Gogh and his art dealer brother, Theo.
Originally a four-hour mini-series for the BBC, Robert Altman and writer Julian Mitchell were able to pare it down to two and a half hours.[2] Money on reproductions of Van Gogh's masterpieces was saved by hiring art students to do them.
Trailer "Vincent & Theo" (1990) :
http://www.youtube.com/watch?v=8S1WN-hbhX4