Samedi 10 septembre 2016
Visite japonaise à Marcasse
Deuxième visite de l'artiste Mme. Yoshiya Kay avec des visiteurs du Pays du Soleil Levant. Cette fois, il y avait le journaliste Mr. Tadahiko Mori - The Manichi Newspaper Japan qui consacrera un article à cette visite sur les traces de Vincent Van Gogh.
Tweede bezoek aan van kunstenares Mevr. Yoshiya Kay met een groep bezoekers uit het Land van de Rijzende Zon. Deze keer met o.a. de journaliste Mr. Tadahiko
Mori - The Manichi Newspaper, die een artikel aan dit bezoek in het spoor van Vincent Van Gogh zal wijden.
Second visit of artist Mrs. Yoshiya Kay with a group of visitors of the Land of the Rising Sun. This time with journalist Mr. Tadahiko Mori - The Manichi Newspaper who will write anarticle about this journey in Vincent Van Gogh'(s steps..
Télé MB
Vous le savez , les asiatiques sont très intéressés par le peintre VanGogh et son passage dans le Borinage. La preuve encore, le 10 septembre après midi, puisqu'un groupe de japonais visitait le site de Marcasse. L'occasion de faire le point sur les projets de sauvegarde et de développement du site que défend une poignée de passionnés.
Voir reportage :
http://www.telemb.be/wasmes-marcasse-et-van-gogh-big-in-japan-_d_19298.html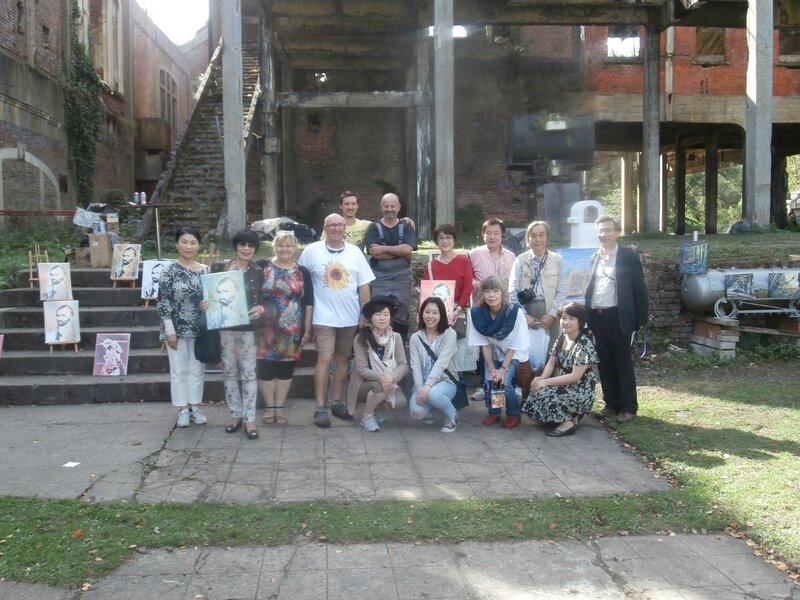 Groupe venu tout droit du Japon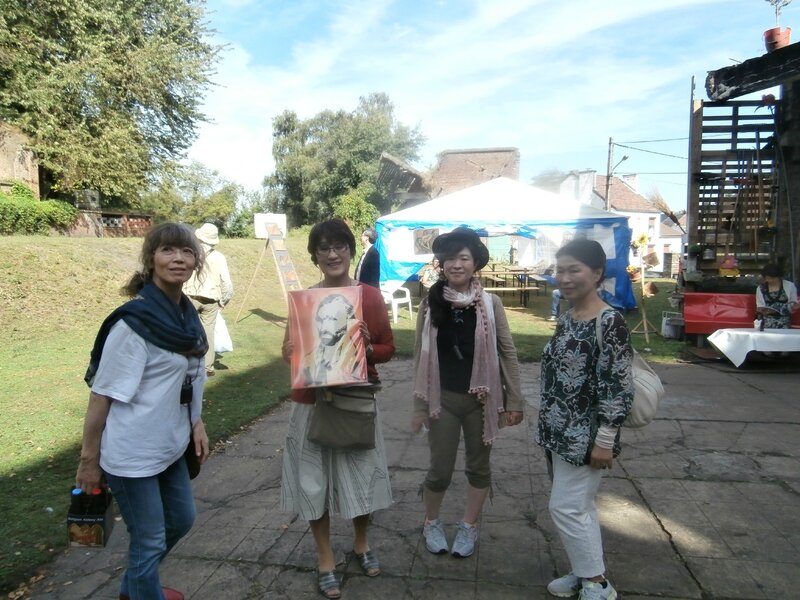 Heureuses d'être à Marcasse !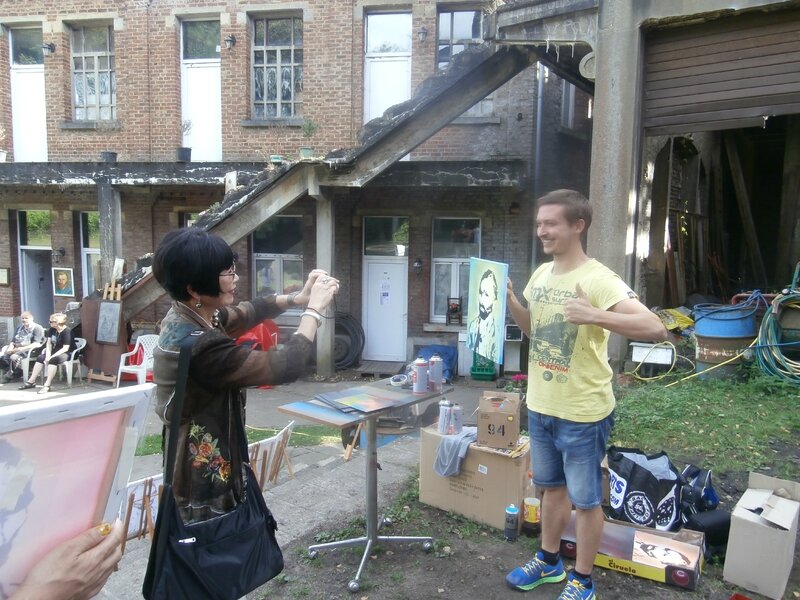 Mme. Yoshiya Kay et le "spray artist" Stan Di Meo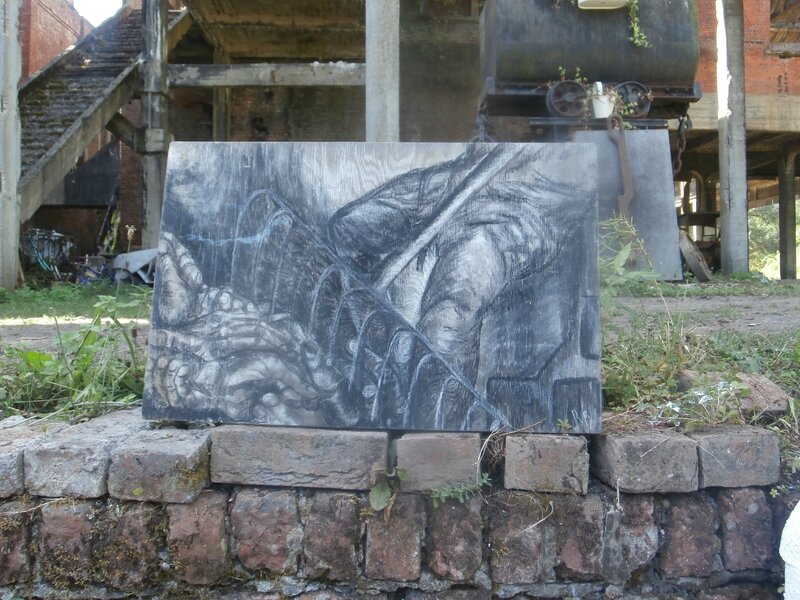 Des oeuvres de Rénée Bourlet et Ama Simeoni (groupe "Mémoire Boraine") décorent le site de Marcasse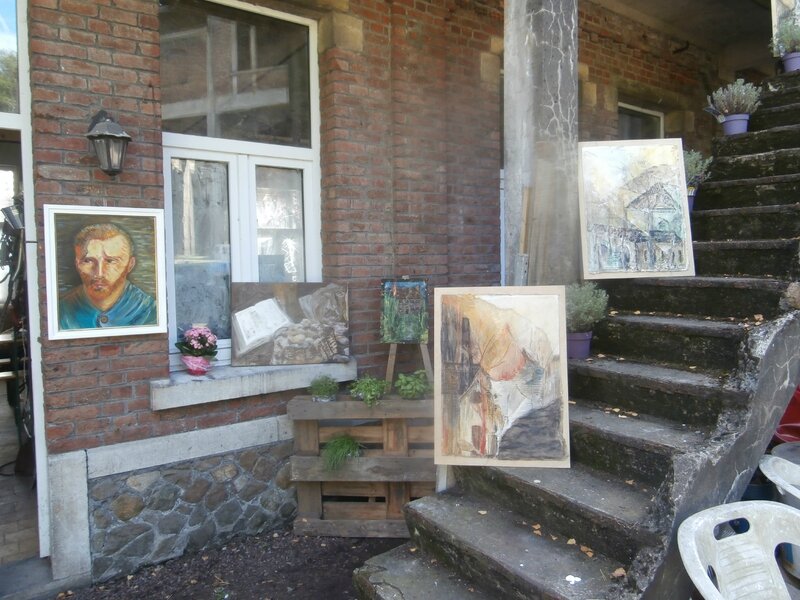 Site de Yoshiya Kay :
N'hésitez pas à pousser la porte de Marcasse, même si vous venez de moins loin !!
Contact : Nadine Gravis - riccanad@msn.com - 0474-17 64 64