Tuesday, 30 July 2019
50th birthday of Walter Michael DeForest
Walter Michael DeForest (NYC) celebrated his 50th birthday in the Borinage during his 79-day journey through Europe in Vincent's steps.
Here is the birthday cake made for him by Loubna Tallih (Mons).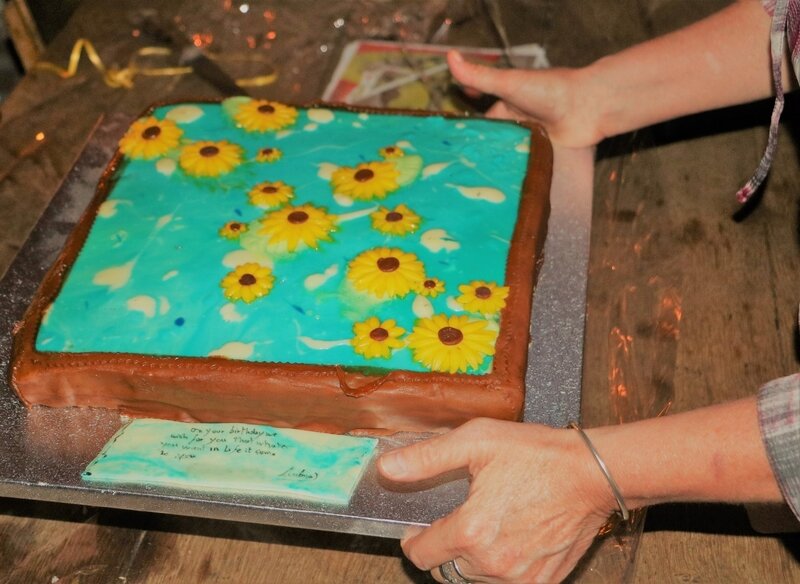 You can find pictures of other creations by Loubna on her FB page.
But, too bad ! There is nothing left. We ate it all !!!!!