Avez-vous déjà rêvé d'entrer dans un tableau? De vous imbiber d'une oeuvre de telle manière à ce que la réalité du monde qui vous entoure se morphe avec l'univers composé par l'artiste? C'est à présent possible !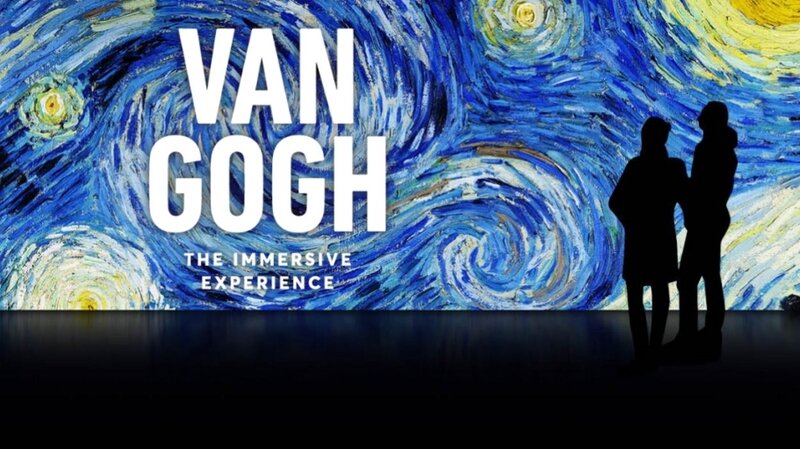 A NE PAS RATER !
Rencontrez l'artiste comme jamais auparavant
A l'aide d'une technologie d'imagerie virtuelle de dernier cri, vous serez plongés dans l'univers spectaculaire et inégalable de Vincent Van Gogh. Un parcours didactique qui vous permettera de découvrir la période de l'artiste passée au couvent ou à Arles ou encore les secrets des lettres écrites à son frère. Plus encore, vous assisterez à un spectacle gigantesque fait de son et de lumière qui vous entrainera à travers l'imagerie familière de Vincent Van Gogh et qui ne manquera pas d'émouvoir le public.
Van Gogh : the immersive experience – un plongeon à 360° dans l'univers d'un des plus grands génies du siècle dernier – un moment à ne pas manquer !
Van Gogh – The Immersive Experience est dédiée à un public large et familial qui propose un cheminement impressionnant grâce à ses aspects immersifs qui la caractérise. Tout en restant didactique elle passe en revue une large variété d'informations concernant la vie et les oeuvres de l'artiste.
Une magnifique exposition sur Van Gogh qui combine le plaisir de découvrir sa vie en profondeur et de s'immerger dans le coeur de son art. Un voyage dans le monde de Vincent Van Gogh.
Cette exposition fut présentée pour la première fois dans la Basilique San Giovanni Maggiore à Naples.
More info :