Wasmes - Un Américain sur les traces de ses ancêtres



09 septembre 2019



Steven Biskey vit à Albuquerque, au Nouveau-Mexique. Il a fait le voyage depuis les Etats-Unis jusqu'à Wasmes pour retrouver les traces de son arrière-grand-père, Florent Mahieu. Un vrai retour aux sources pour rendre hommage à son ancêtre mineur qui a traversé un jour l'océan atlantique dans l'espoir d'avoir une vie meilleure...
See report / Voir le reportage :
https://www.telemb.be/article/wasmes-un-americain-sur-les-traces-de-ses-anc%C3%AAtres
With thanks to Géraldine Rutsaert (Télé MB)
---
Article "La Province" :
L'Américain Steven est arrivé à Wasmes pour chercher ses ancêtres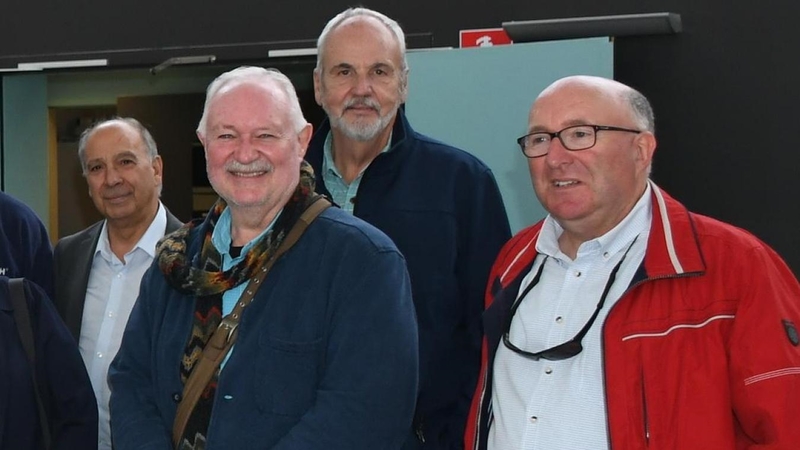 https://www.laprovince.be/436127/article/2019-09-11/lamericain-steven-est-arrive-wasmes-pour-chercher-ses-ancetres
With thanks to Pascal Tierce (La Province)
---
Steven Biskey's family tree.
Jean-Baptiste Mahieu (°1809, Pâturages) married to Eugènie Lefèbre (°1809, Hornu)
One of theire children was :
Jean-Baptiste Mahieu (°30.12.1834, Hornu) married to Augustine Joséphine Ruidant (°20.07.1836) on 28.04.1858. They had 5 children, Florent being the oldest one, Florent Mahieu 1858, Wasmes – died on 25.08.1904 in Coal City (USA)). He the only one among the siblings to emigrate to America
He crossed the Atlantic ocean in 1893 from Bordeux to New-York (Ellis Island).
Florent travelled on to Coal City / Brasseville (Illinois) to work in the coal mine. In 1891 got married to Mélanie Devos, born in Châtelineau (Belgium, 1870). Florent and Mélanie had 3 children, The oldest one, Charles (°1891) was Steven Biskey's grand-father.
Florent died in a mine accident in Coal City on 25 August 1904. At that time he had already become a widower (see coal report below).
Information about coal mining in Coal City (Grundy county, Illinois) : https://www.ccpld.org/coalmining/index.html
---
Where did the Mahieu family live and work ?
With some luck Nancy, one of our researchers, found the death certificates of all Steven's sibblings. The ones of the two Jean-Baptists mention that they passed away in Rue de la Justice and Rue Grande Campagne in Wasmes. Both streets are just behind the Grand-Hornu coal mine, so we supposed they must have worked in that place.
With the precious help of the SAICOM industrial archives service is was possible to find the worker's booklet of Alfred Mahieu, one of Florent's brothers. The circle was round !!!
SAICOM : http://www.saicom.be/
Grand-Hornu
Livret d'ouvrier - Workers booklet
Alfred Mahieu
Alfred Mahieu était l'un des frères de Florent Mahieu, arrière-grand-Père de Steven Biskey
Alfred Mahieu was one of Florent Mahieu's brothers. Florent was the great-grand-father of STeven Biskey.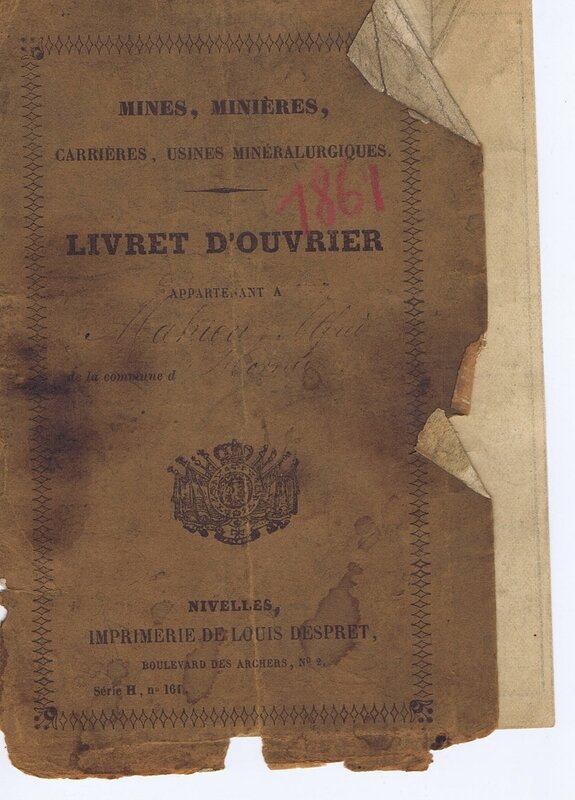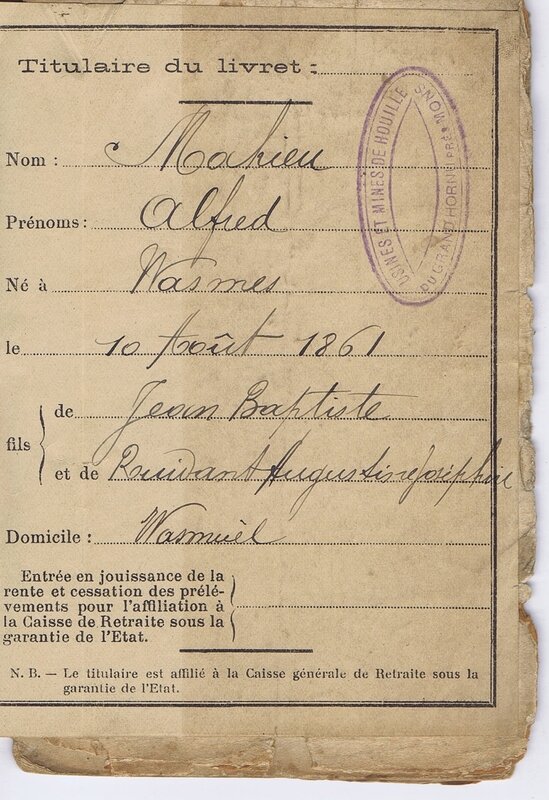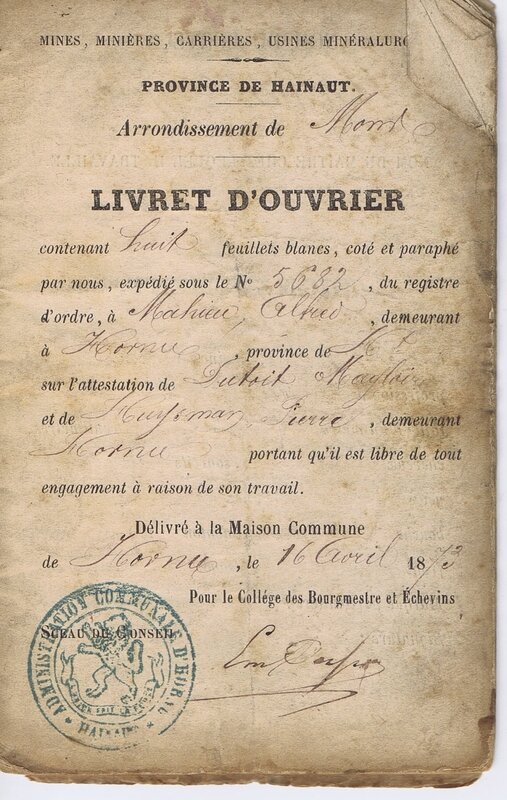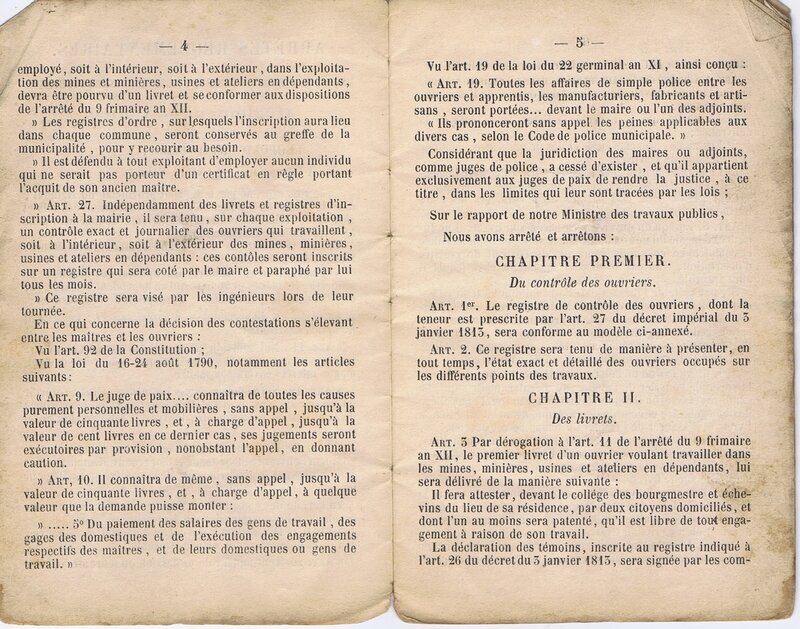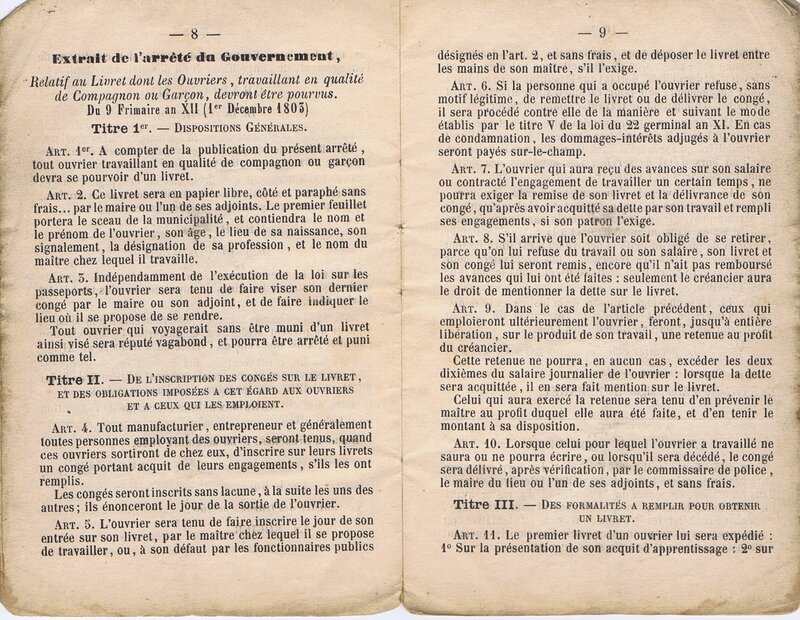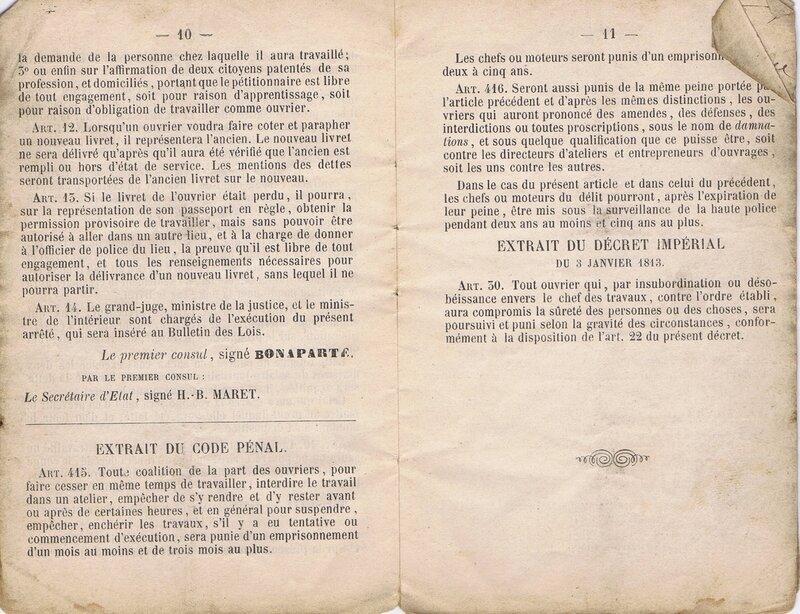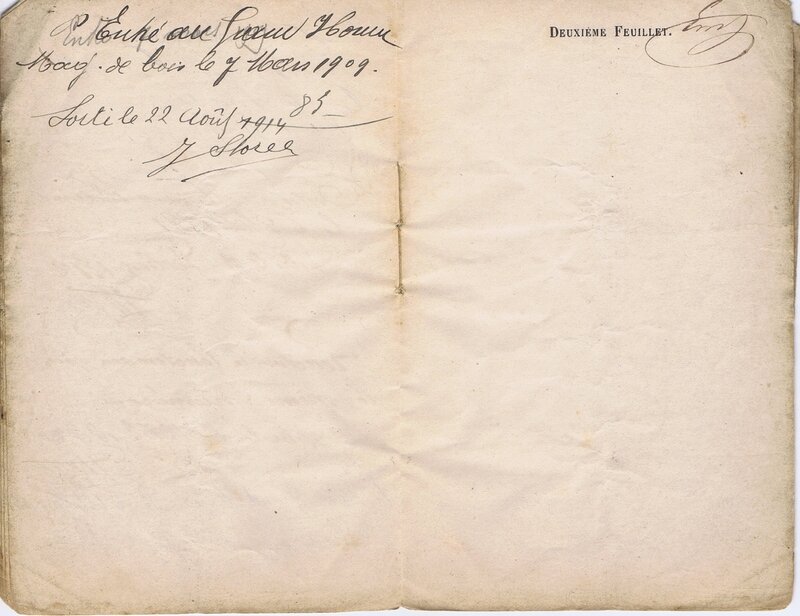 ---
Visit of STeven and Mark in September 2019